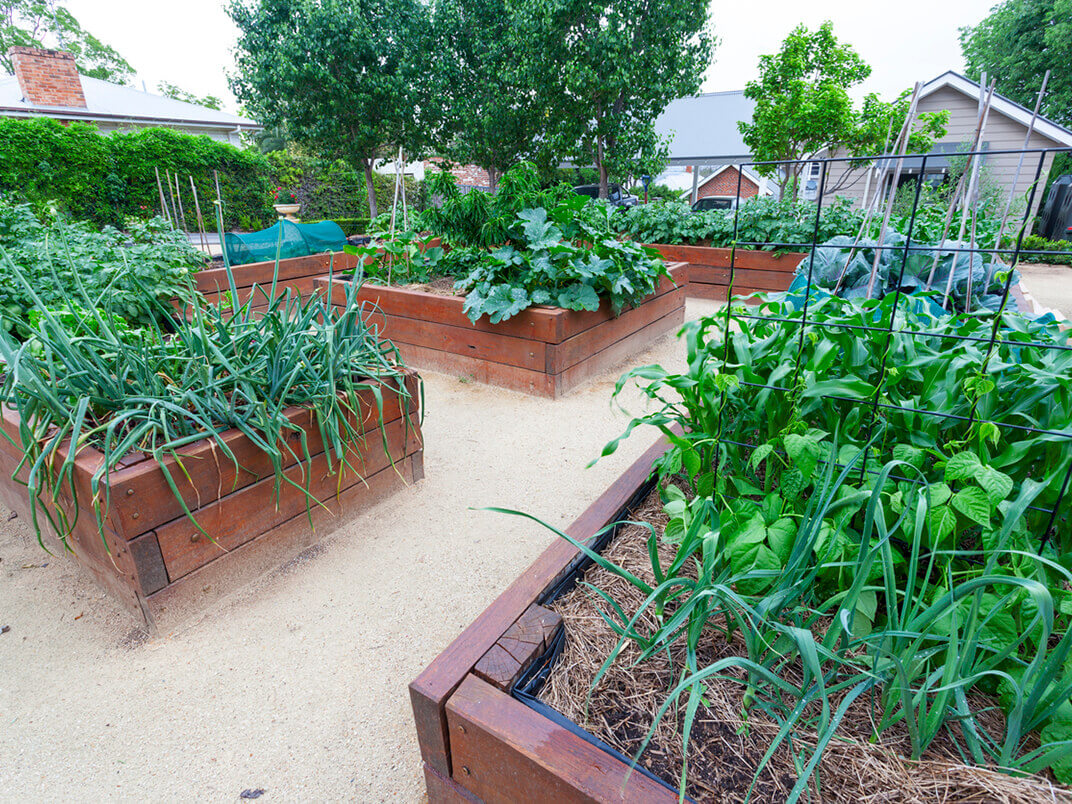 We are in the midst of a quasi-movement to return to our agricultural roots in America – a return to the days when we knew what we were putting into our bodies because we grew it ourselves. The "organic" movement is in full swing, with everything from produce to toothpaste carrying the organic label.
However, the cost of purchasing organic food can add up quickly, wreaking havoc on your bank account. Of course, there is an alternative to buying organic – growing it yourself. Growing your own food isn't always easy for people without access to open space – like the millions of Americans who live in our most populous cities. But that's all changing with the growing prevalence of raised garden beds, garden boxes and planter boxes.
The Benefits of Using a Garden Box
The garden box isn't new – savvy gardeners have been employing raised garden beds for some time. Aside from the ability to garden in less than optimal space, planter boxes and raised garden beds offer benefits that improve on the traditional, in-ground garden.
Ease and Simplicity: A raised garden box is easier to plant in, easier to water and easier to harvest than traditional gardens. They're a great option for senior gardeners and those with back issues, as they allow you to garden on your feet instead of on your knees.
Resistance to Weeds: Weeds – which have an uncanny ability to outpace vegetables and flowers in speed of growth – can take over your garden before you know what's happening. Raised garden beds block pathway weeds and are less susceptible to invasion.
Soil Purity: Raised garden boxes sustain the quality of your soil by preventing it from being mixed with poor ground soil or compacting. Garden boxes also prevent soil from being washed away or contaminated during periods of heavy rain. When you employ a raised garden bed, soil quality is under your control and not subject to the whims of nature.
Better Yields: Every gardener wants high quality, plentiful yields. Garden boxes provide bigger, better yields in small spaces when compared to traditional garden rows. Garden boxes help gardeners do "more with less."
Build Your Garden (Box) Anywhere
Whether you live in a high-rise apartment with a small patio in Chicago, a brownstone in Brooklyn or a beach bungalow in Southern California, a garden box helps turn your thumb green. Raised garden beds can be built to fit almost any outdoor space, down to a 2'x4' corner of your patio.
When building your garden box, consider the following:
Sunlight: Growing plants require a very simple formula: water + sunlight. Make sure that your garden box is placed in an area that receives ample sun throughout the day. Without enough sun, growth will be stunted and plants may flower prematurely.
Materials: Redwood is the most popular wood for garden boxes – and for good reason. It's durable and naturally resistant to warping, rot, and termites. Redwood is long-lastin, and can be easily and inexpensively restored.
Cedar is another great option for garden boxes. Like Redwood, it's durable, resistant to bugs and decay. Cedar is also light – meaning you won't have to drag heavy boards around when building your garden box.
*Never use chemical treated wood for garden boxes, as chemicals can seep into your soil and ruin your crops. This includes stains. Staining your garden box can create a gorgeous look, but don't stain on the soil facing side of the box. Clean soil = clean crops. Never sacrifice looks for health!
To Build or Not to Build 
Building a garden box or raised bed is a pretty simple affair – but it does require planning, elbow grease, and time – as well as some general familiarity with tools. However, you don't have to be a carpenter to build an effective garden box. In fact, you don't even have to build it yourself. There are now a variety of garden box kits that are easy to assemble and will have you gardening within an hour. Manufacturers like GroGreen offer garden boxes in a variety of sizes – including a new mini, 2'x4' box designed for small patios. These kits are available with or without legs and even come with optional wheel kits that allow you to move your garden box into the sun throughout the day.
Spring is right around the corner, so get your garden box and start eating healthy, self-grown food! Learn more about options for gardening in small spaces, contact J&W Lumber today