TimberTech Azek Decking
Long Lasting, Low Maintenance, All PVC Decking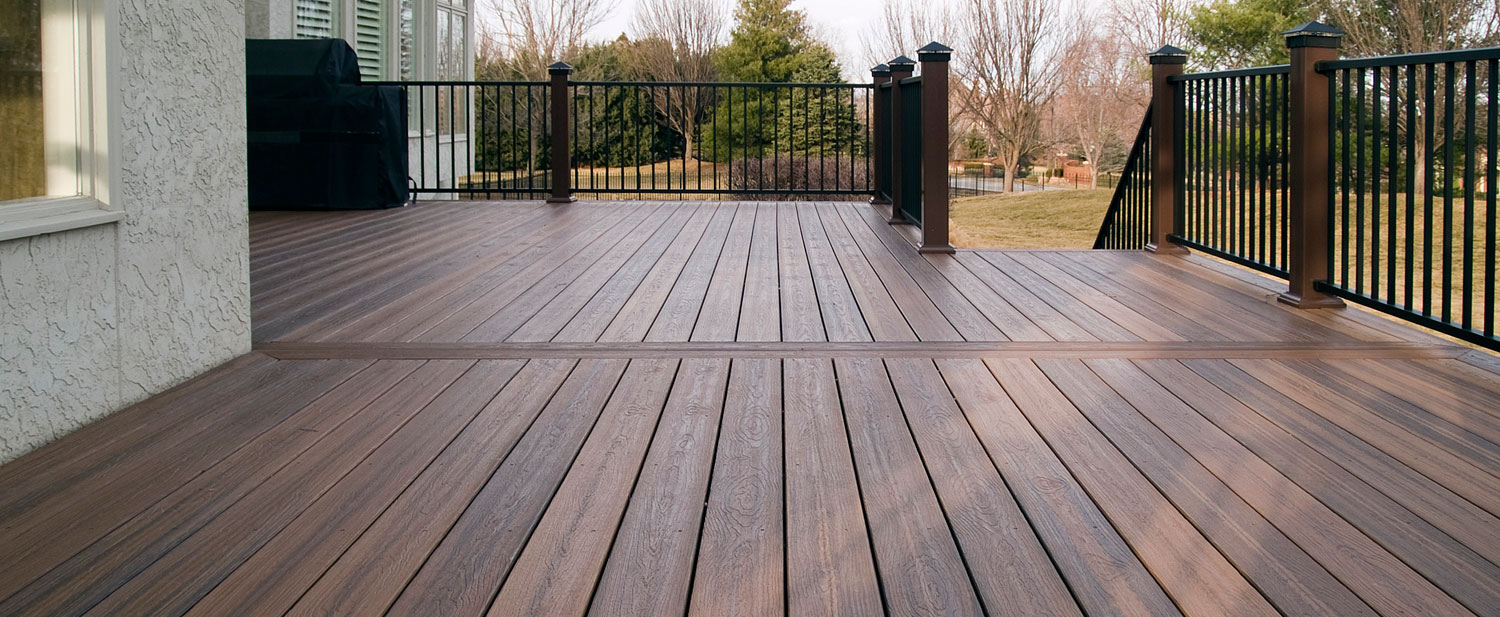 Vintage Collection
AZEK Deck's Vintage Collection, dubbed the "Designer Series", is the next generation of capped cellular PVC decking. With its industry leading technology, the Vintage Collection sets a new standard in aesthetics giving you arguably the most realistic wood appearance compared to competing alternative decking products. With its available rustic and realistic texture, a wide variety of rich colors, and featuring superior durability, the Vintage Collection is sure to bring anyone's dream outdoor living space to life. Available in narrow, standard, or wide widths that both complement and enhance each other, it is easy to create dramatic designs or add subtle, personal touches in fantastic earth tones that fit both your lifestyle and taste.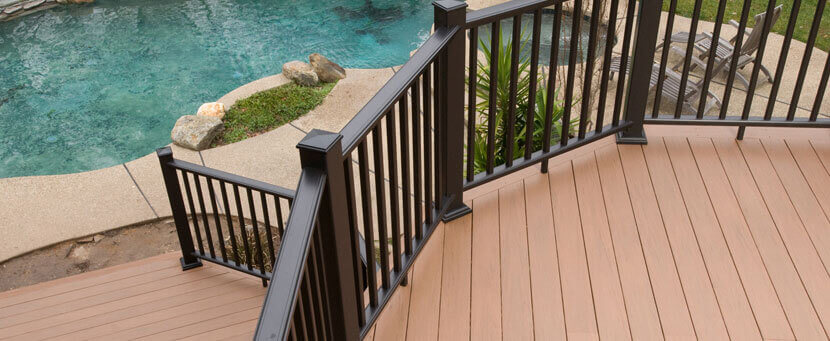 Arbor Collection
AZEK Deck's Arbor Collection resembles the warm, vibrant tones of exotic wood. Get the unparalleled and much desired look of tropical hardwoods, but with the scratch and stain resistance that you have come to expect with AZEK Deck. Refining and redefining what decking means or what a composite deck can be, AZEK Deck Boards have been engineered to withstand the everyday things that happen on a deck. Even spilled wine, fruit punch, and hamburger grease are no match for AZEK Deck's stain resistance.  Bring nature into the 21st century with the striking resemblance to natural wood, warm colors, and various grain patterns.  Low maintenance and ready for what life throws at it, AZEK Deck has your outdoor living space covered.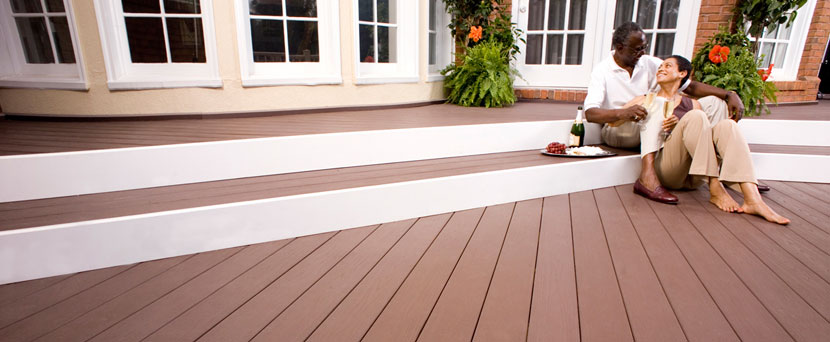 Harvest Collection
AZEK Deck's Harvest Collection offers a pleasing palette of soft shades that complement and enhance the most popular siding colors. Many of these classic decking colors helped establish our unquestioned and unrivaled reputation for superior innovation and quality.  Show off effortless style with the classic beauty of these warm, natural colors and soft, calming tones to enhance your outdoor living space. Whether a brand new deck or refresh to an existing space, AZEK Deck can be the last decking you ever need.
Download the helpful Azek brochure to get your project started >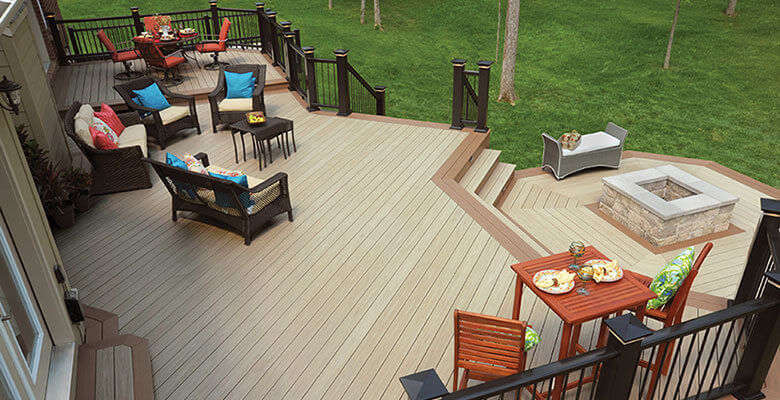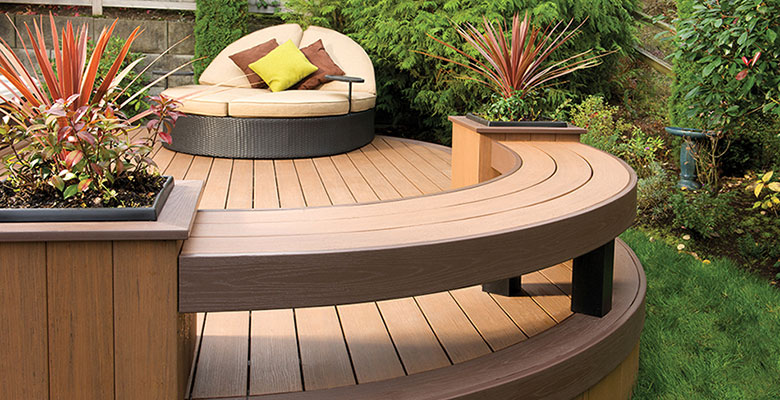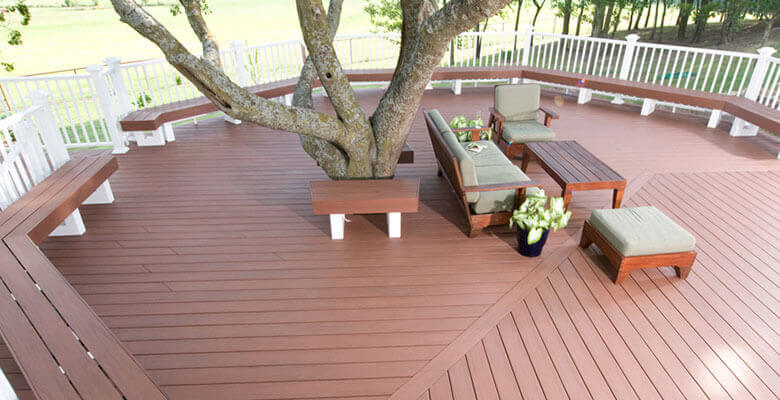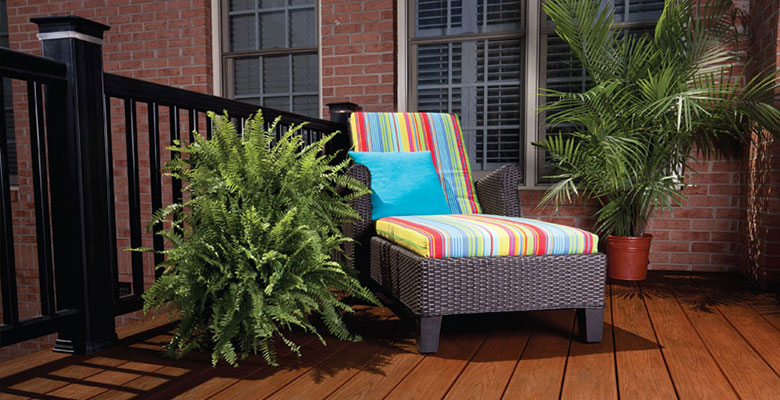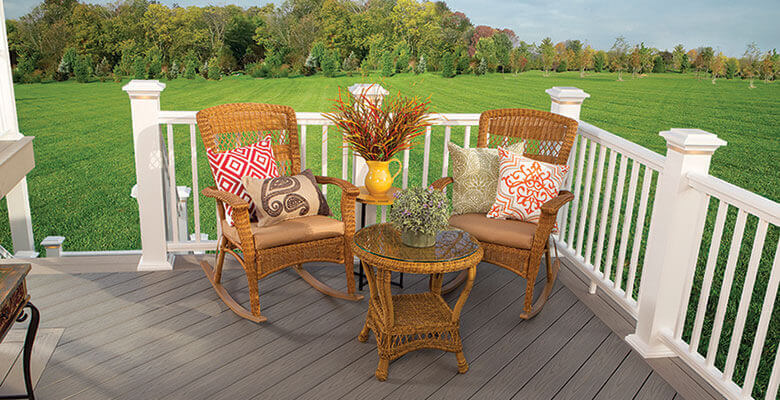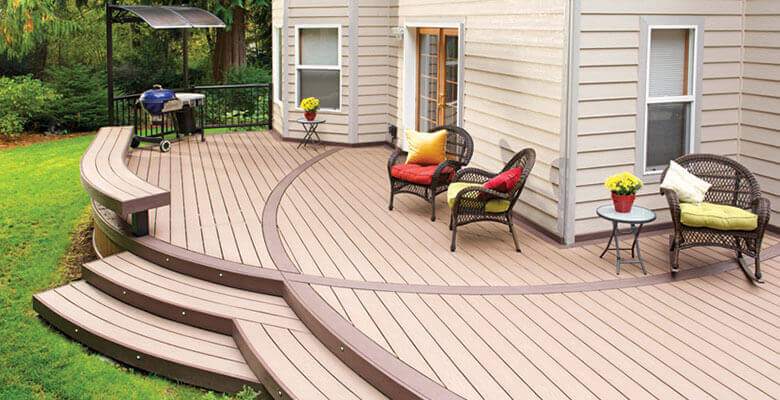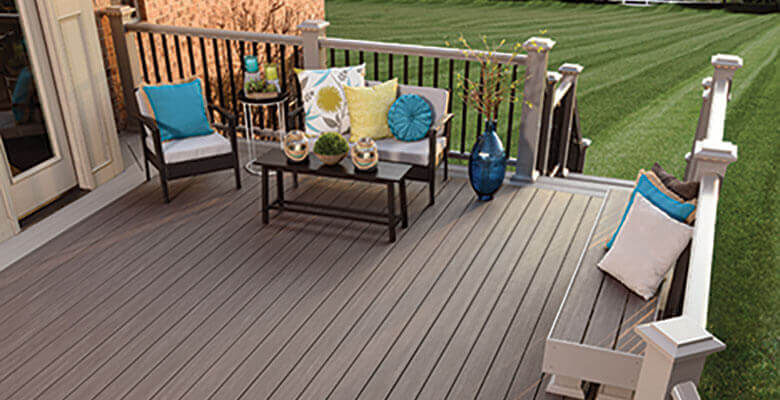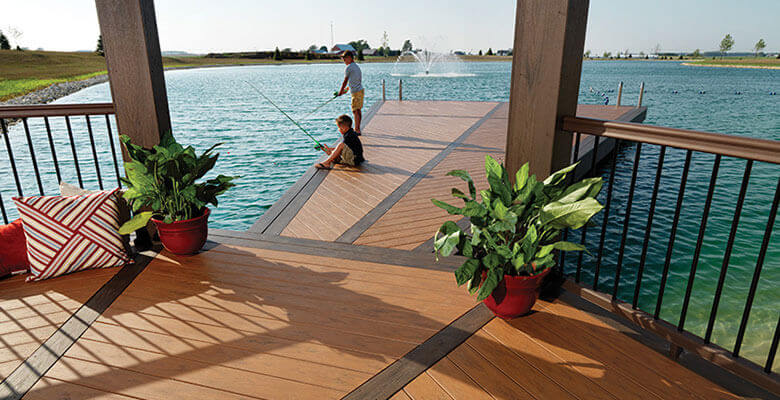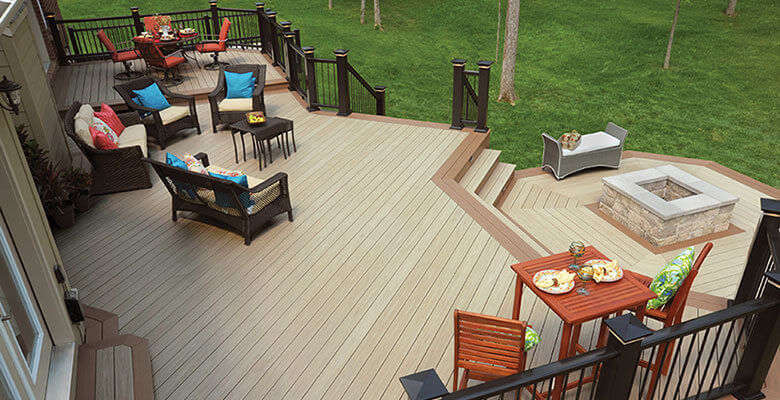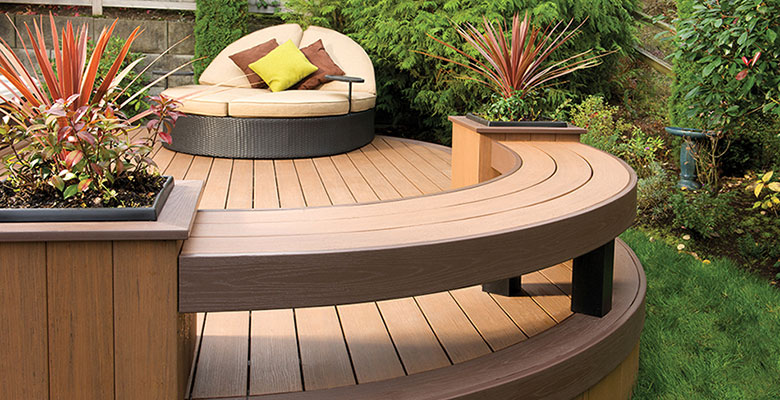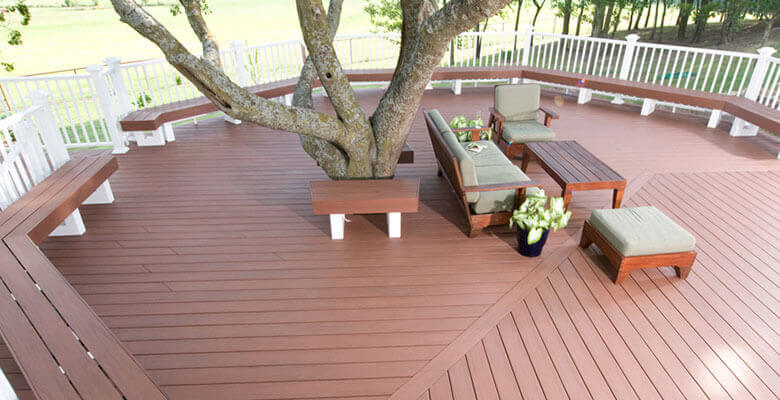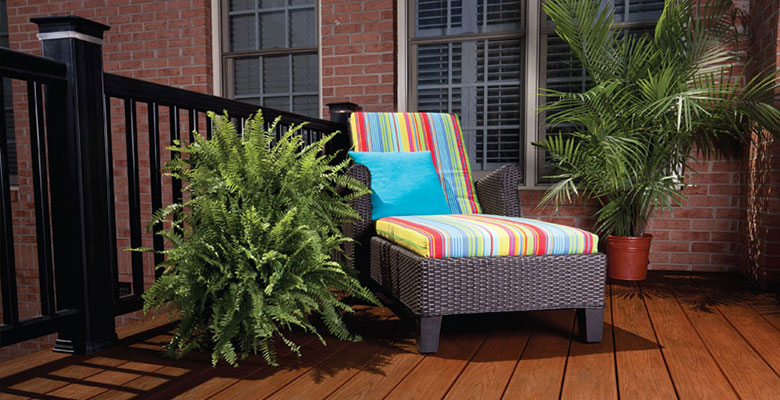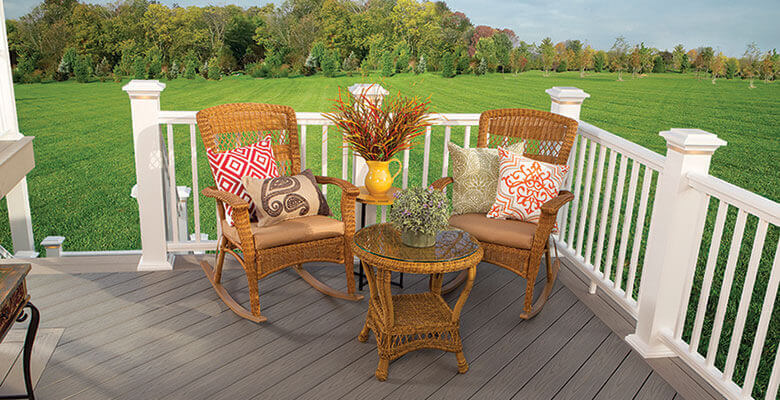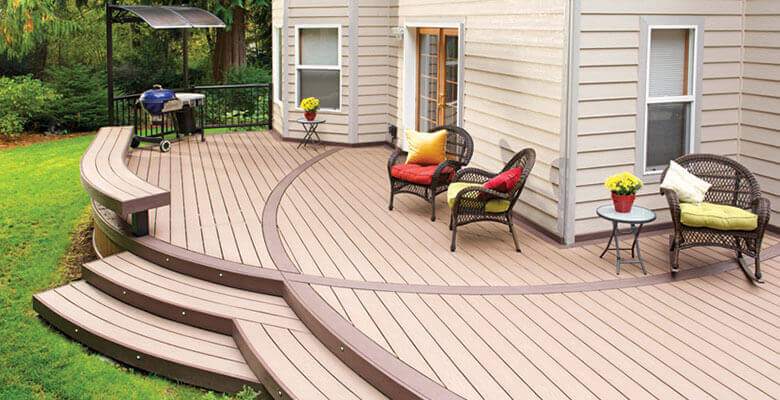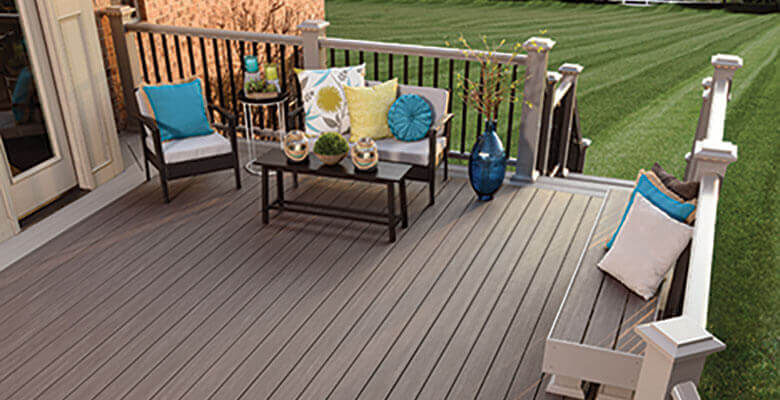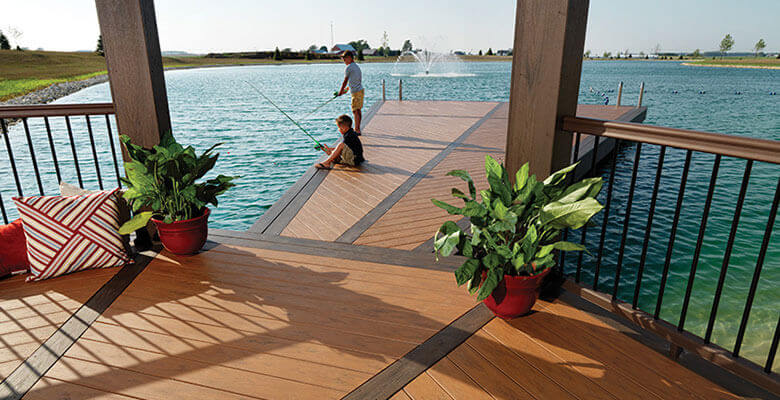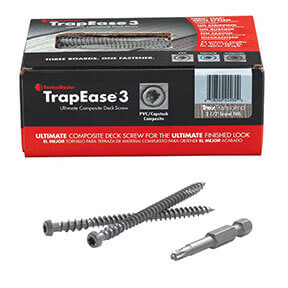 TrapEase 3 Ultimate Composite Deck Screw
The only deck fastener guaranteed to render a polished, clean look without predrilling is the FastenMaster TrapEase 3. This fastener works in all three kinds of synthetic decking:  PVC, capstock and composite. J&W Lumber stocks all the matching Trex colors everyday! Also available for Timertech and Fiberon decking.
Coverage available in 100 sq. ft and 350 sq. ft boxes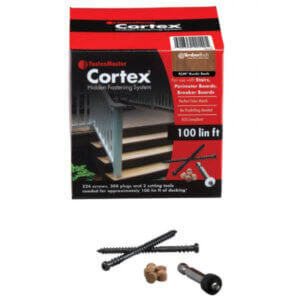 Cortex Hidden Fastening System
We stock Cortex for every color available and it is the fastest, easiest way to hide the heads of your fasteners on your new deck. When a hidden clip won't work, the 100 LnFt box is perfect to complete those areas such as perimeter or stairs.
Diablo Trex Composite Blade
When cutting composite decking materials, the recommended blade is Diablo's TrexBlade. The Diablo Trex Composite Blade delivers maximum performance and the highest quality of finish. It is a deck 'must-have' tool for both professionals and homeowners planning composite decking projects. The new saw blade line has a modified triple chip tool grind design as well as  Diablo's Perma-SHIELD® non-stick coating, and specific TiCo™ Hi-Density carbide which combine to deliver more efficient and cleaner cuts with no swirl marks and a dependably longer cutting life.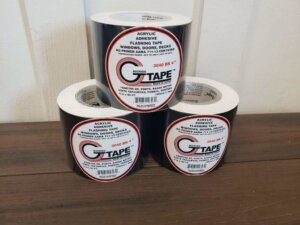 Nichigo G-Tape
Nichigo G-Tape™ is an innovative pressure-sensitive tape which is hand tearable and leaves little or no residue on the surface. Nichigo G-Tape™ can even be removed from itself and reused unlike standard deck tapes. Also, Nichigo G-Tape™ does not leave any residue on hands unlike conventional butyl tape or other joist tape.
Made from a polyethylene based flat yarn substrate, Nichigo G-Tape™ boasts a higher tensile strength and dimensional stability than conventional tapes. Using Nichigo G-Tape™ can prolong deck under-structure life and is recommended for use by composite deck manufacturers as well as professional deck installers.