Atlantis Cable Railing
Sleek and Modern Rail System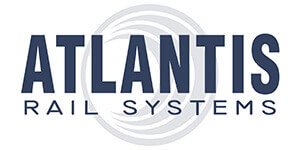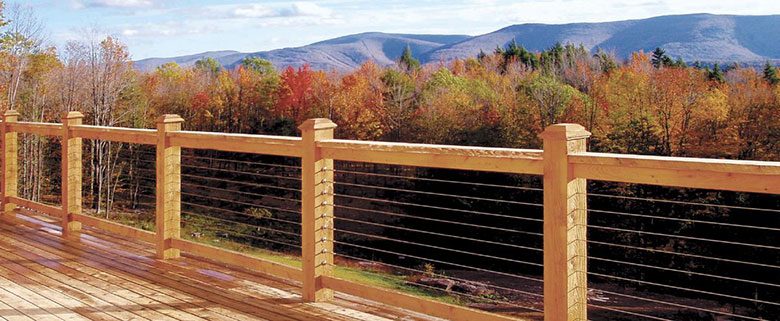 RailEasy
Choose the RailEasy™ Cable Railing System to enjoy the natural beauty of wood with the open views provided by RailEasy™ tensioners and cable. The tensioners and cable are made from corrosion-resistant stainless steel which will look great for years to come.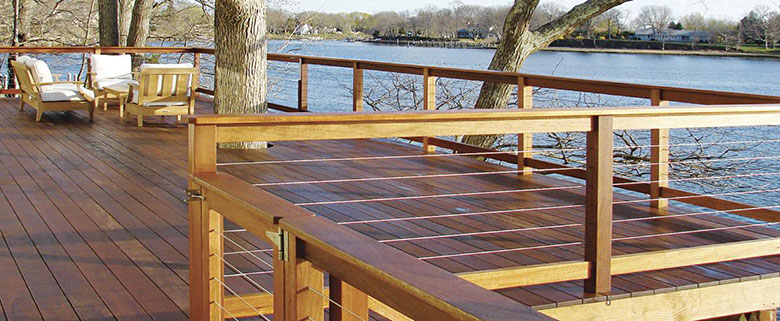 HandiSwage System
HandiSwageTM System by Atlantis Rail is an easy-to-use cable railing product utilizing fittings similar to traditional swage fittings. You will benefit from the aesthetic appeal, quality, and durability of the RailEasyTM cable components with the economical choice of a 1/8″ cable. All of the HandiSwageTM system is made from grade 316L stainless steel, providing durability and corrosion resistance.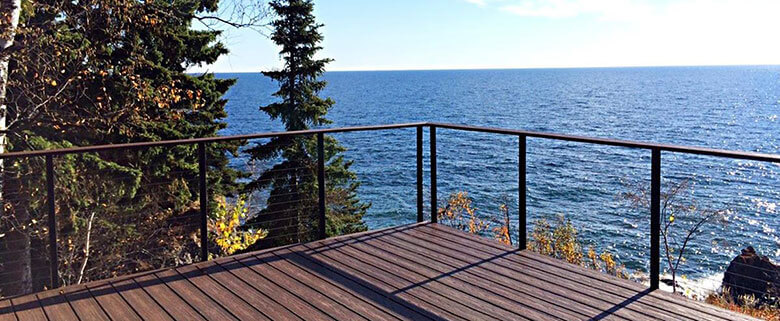 RailEasy Spectrum
The RailEasy™ Spectrum System consists of pre-drilled metal rail posts specifically designed so you can choose between RailEasy™ Studs, HandiSwage™ fittings, or the traditional machine swage studs. Use with customer-supplied top railings. These universal posts offer stunning strength and can be used for corners, ends, and mid-posts.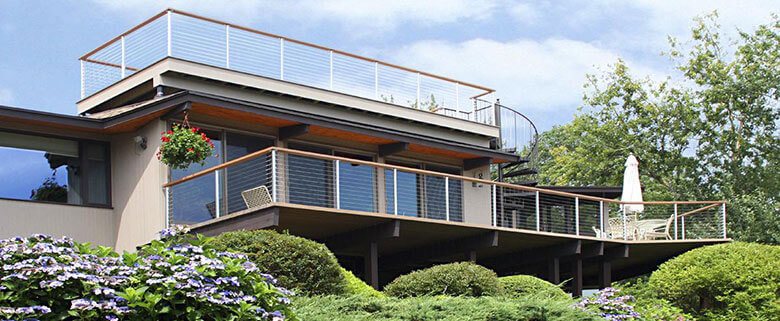 SunRail Latitude
The SunRail™ Latitude Cable Rail System comprises of stainless steel round posts ( 2" outer diameter, riveted to allow for cable railing infill) mechanical swage tensioners, and a top rail mounting plate for the wood handrail (not included). The RailEasy™ Tensioners feature a round base and compression fitting, which enables installers to cut cable on site, rather than having to pre-measure and cut. The top rail mounting plate allows easy installation and also allows the customer to match the top rail to the rest of their deck or patio.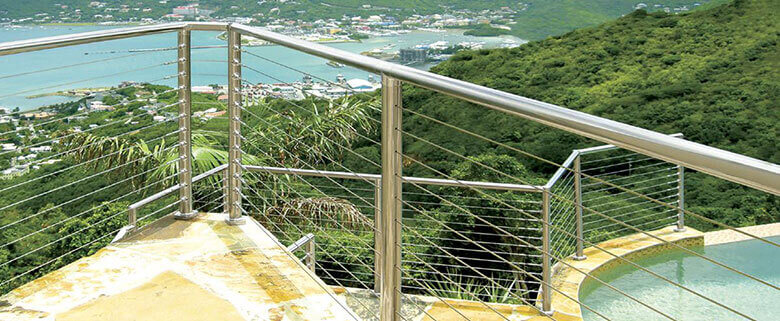 SunRail Nautilus
The SunRail™ Nautilus System consists of a sleek all stainless steel look. This modern design includes stainless steel cable railing with stainless steel post and rails (polished or brushed). Patented RailEasy™ Tensioners are attached to each post at the factory, simplifying the installation process. The SunRail™ cable railing system requires no special assembly skills or tools. Stainless steel cable railing is approved for both interior and exterior applications. If you seek a sophisticated look, consider the SunRail™ Nautilus System.
---
J&W Lumber's Cable Rail Post
2″ x 2″x 42″ Predrilled Galvanized Steel Posts
13 Holes drilled at 3″ on center
Surfaced Mount
Colors Available: Powder Coated Flat Black and Bronze
J&W Offers: Line Posts, Corner Post and Blanks
Top Tabs allow for attaching your choice of handrail material
Matching Post Skirts are available
Works Perfectly with Atlantis Rails Swage Easy System
Beautiful and Affordable solution for any type of Deck
ASK FOR AN ESTIMATE TODAY!
J&W Lumber does not warranty this product. It should not be used close to the coast or by bodies of water.
Atlantis Deck Railing Photo Gallery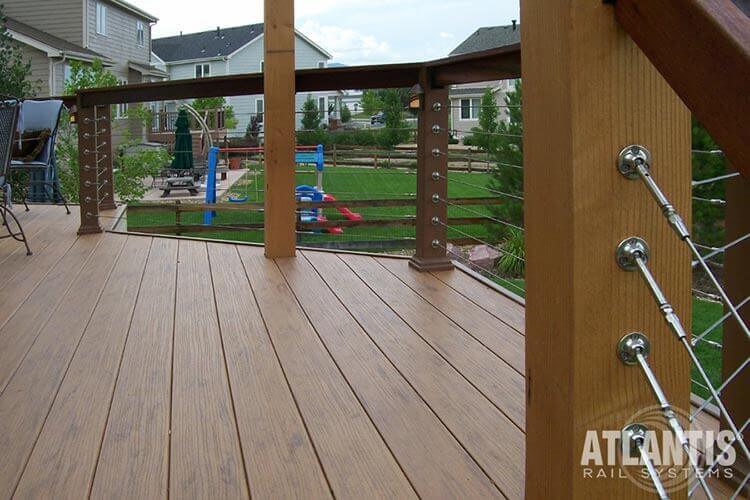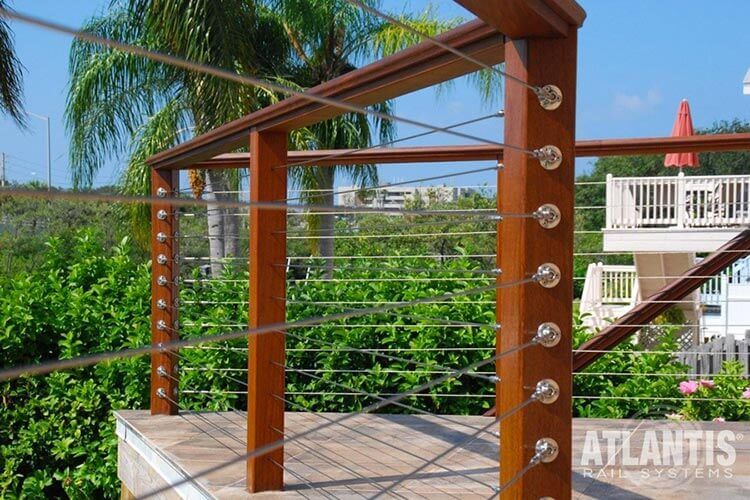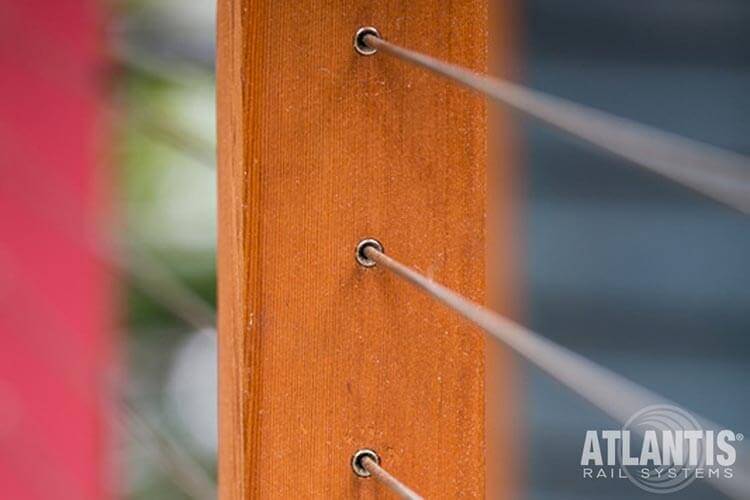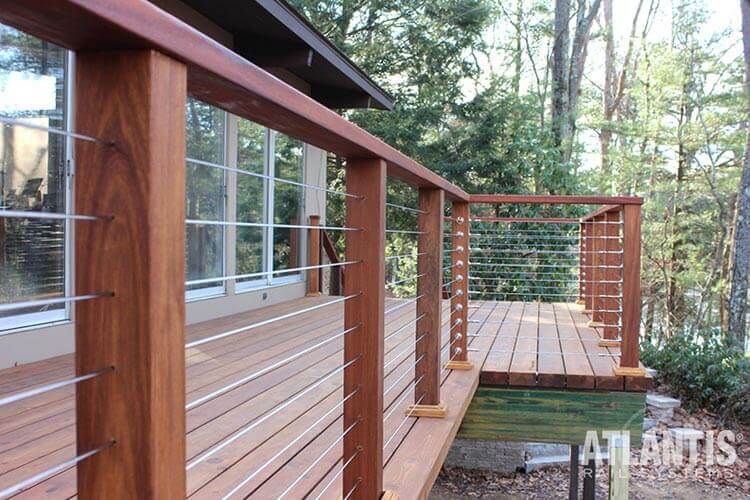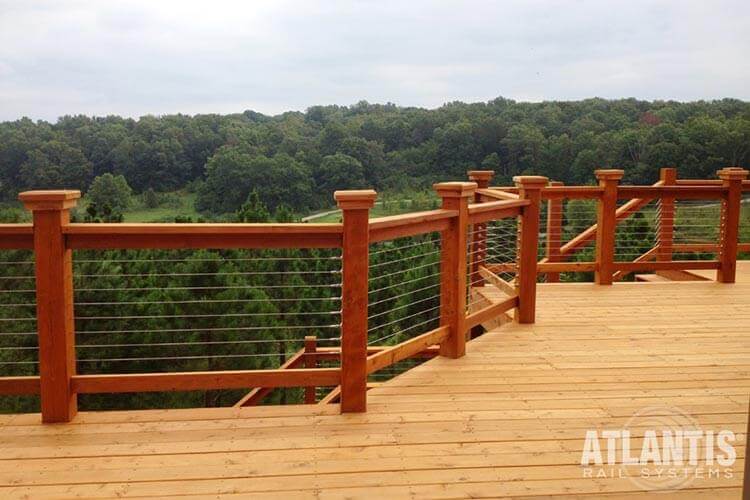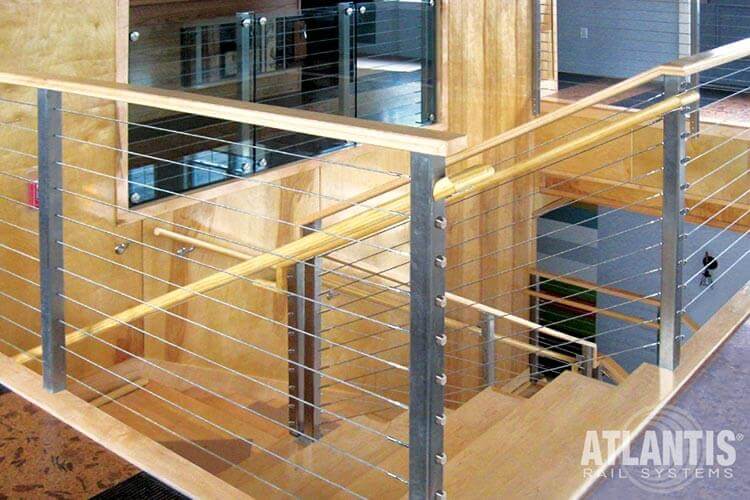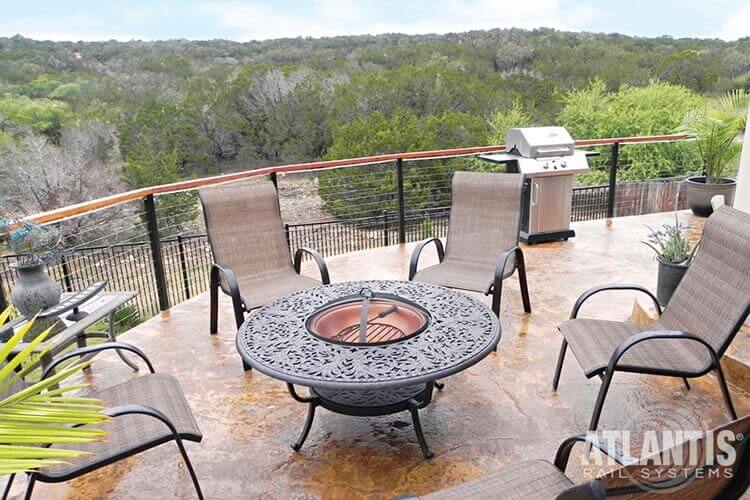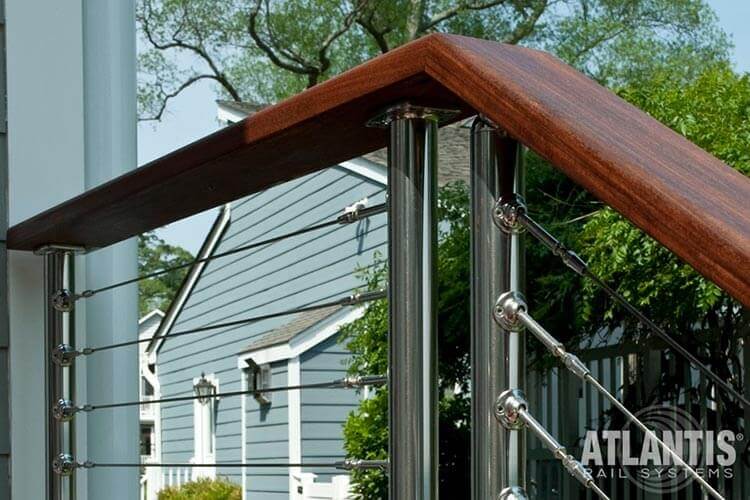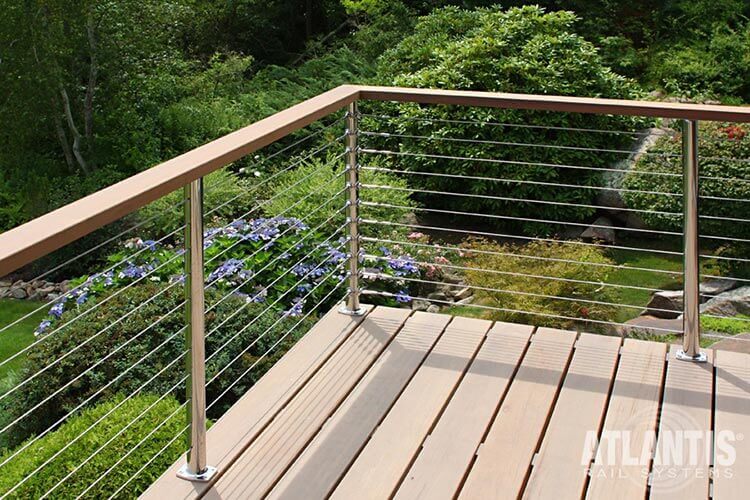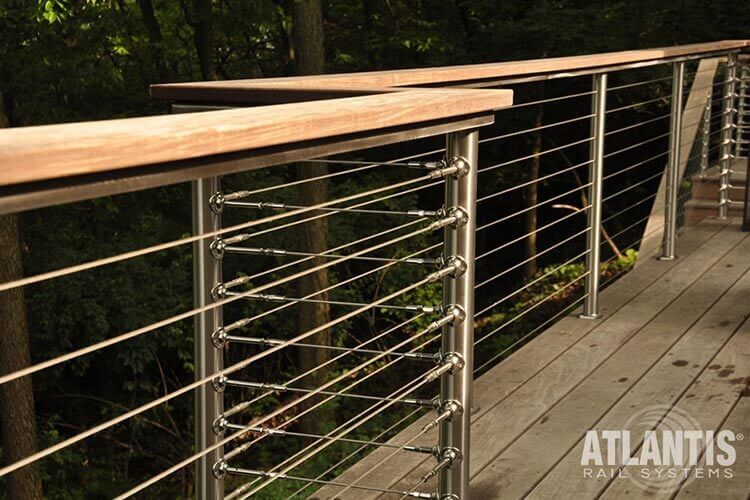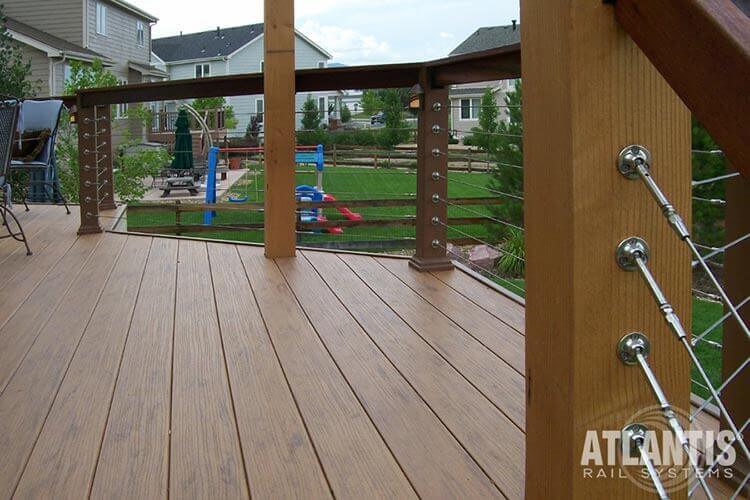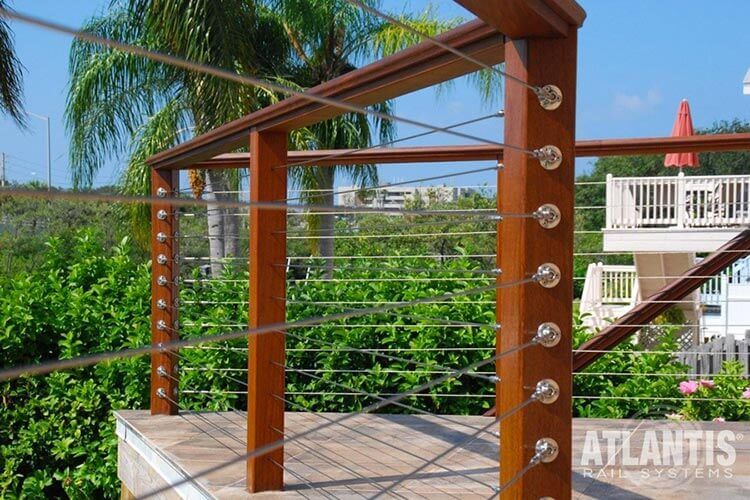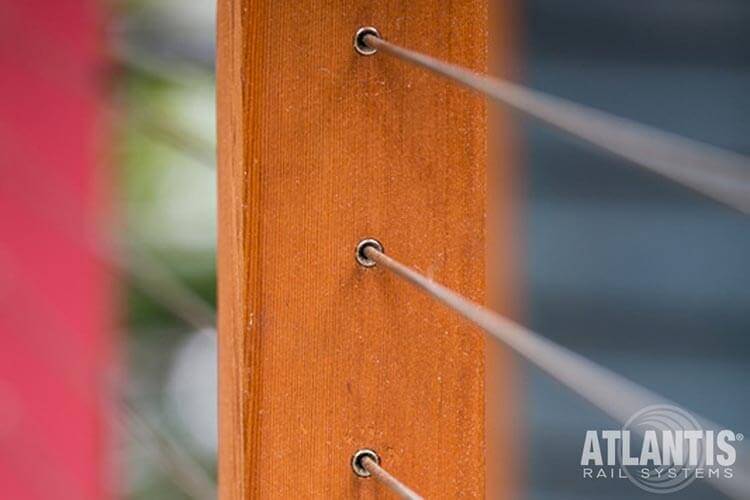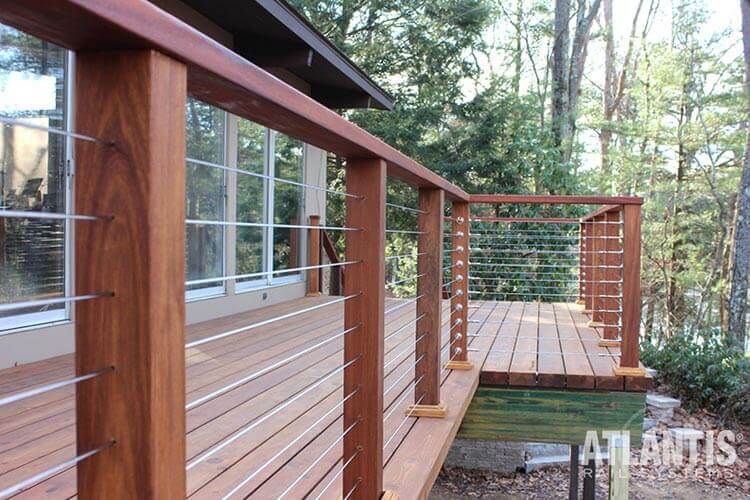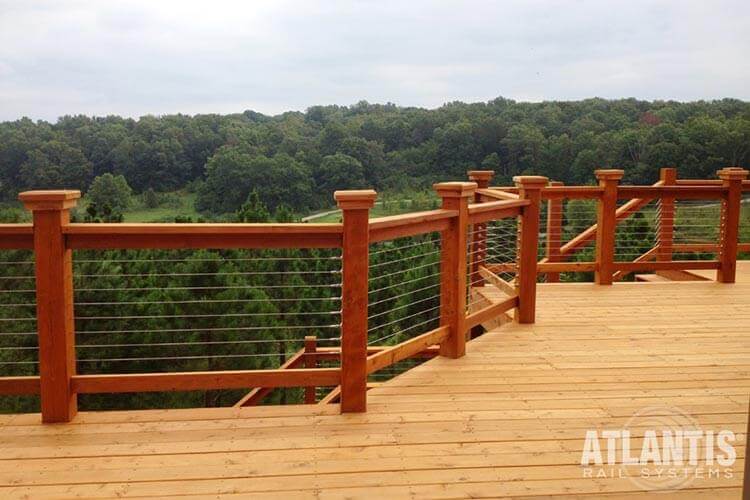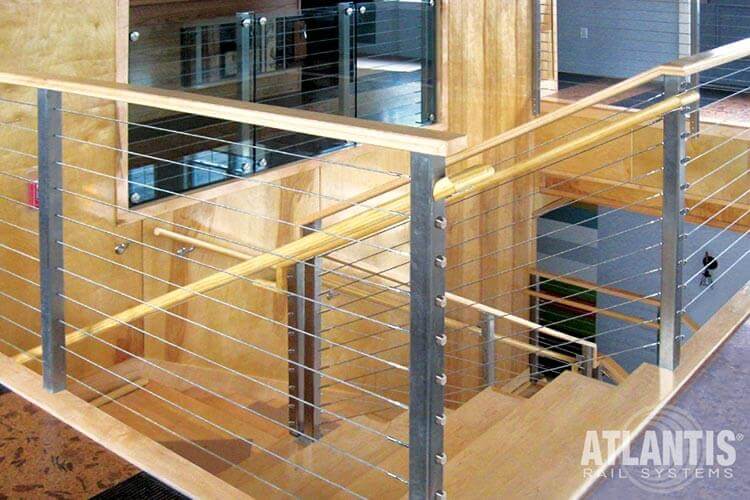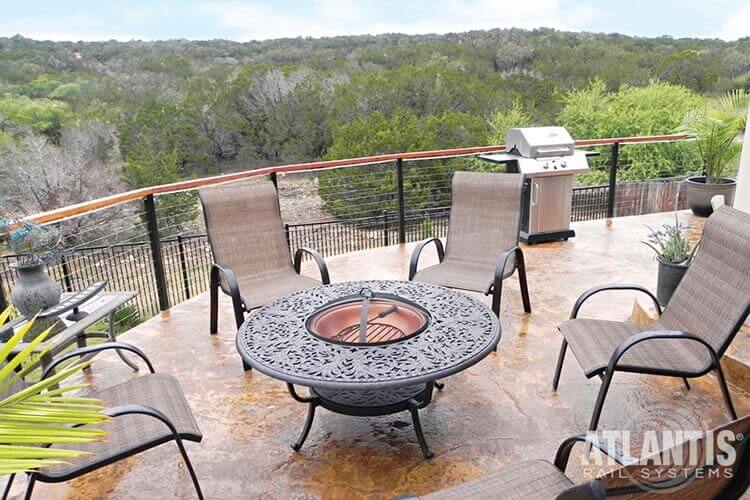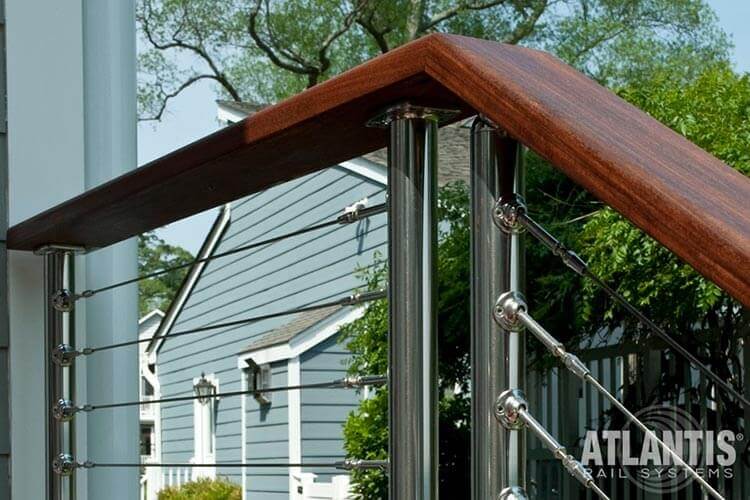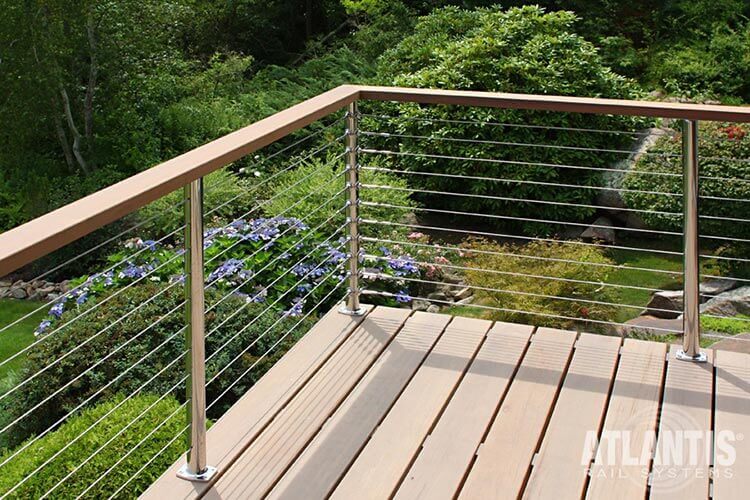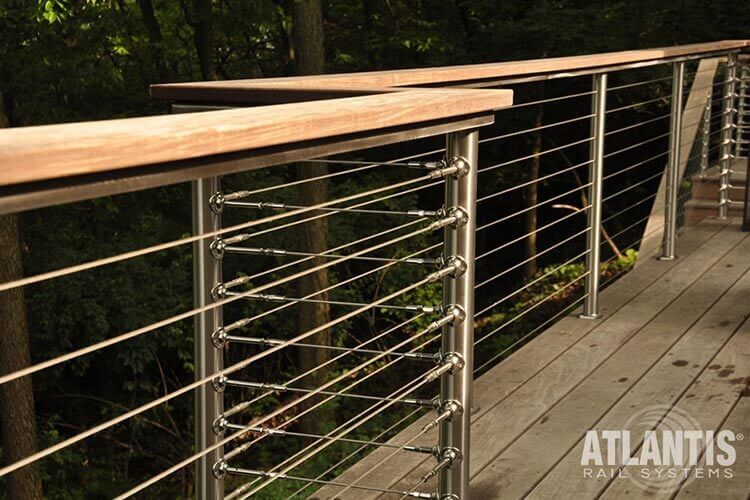 Don't Forget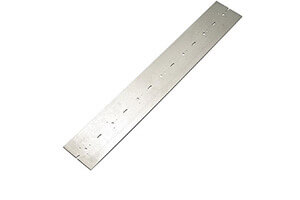 Drilling Template
The RailEasy™ Drilling Template simplifies the installation of a cable railing system with everything pre-measured for you. Cable runs are spaced 3″ on-center, while the hole pattern is designed specifically for mounting tensioners on end or corner posts and for drilling "through-holes" in mid-posts.