Patio Lighting, Patio Heaters & Decorative Columns
Patio Lighting
Lighting is the easiest way to enhance the look and usability of your outdoor space.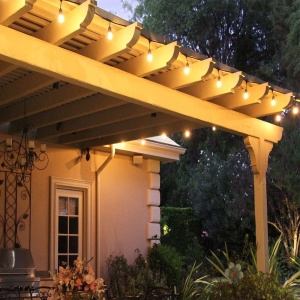 String Lights
String Lights add illumination and class to a new or existing space.  From raucous parties to intimate evenings, use of the patio can go later into the night with the addition of string lighting.

Decorative and Functional Lighting
Lighting can be added to patio covers, walls, or decking in order to enhance your outdoor living space.
Patio Heaters
J&W Lumber offers Natural Gas/ Propane and Electric heaters that are installed on your patio cover to provide you comfort year round.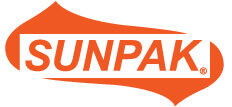 Sunpak
Simple to operate Sunpak Gas outdoor patio heaters use draft-free and highly energy efficient infrared radiant energy just like the sun's warming rays. Two models are available: 25,000 BTU or 34,000 BTU output. All controlled with a wireless hand held remote control or wall control, the new SUNPAK S34 B TSR and S34 S TSR add the convenience of a two stage 25,000 to 34,000 BTU adjustable output. An addition that will bring comfort to your outdoor living space.


Infratech
The best way to heat spaces like patios, terraces, verandas or any seating area where the heated air cannot easily be contained and re-circulated is with Infrared or radiant heat. An eco-friendly way to turn up the ambience is now available with Infratech electric infrared heaters. Their low profile design makes them compatible with many decor styles, they offer silent operation and superior performance when compared to gas, with no harmful emissions or odors. UL listed for outdoor and indoor use Infratech heaters are over 90% energy efficient and are easy and inexpensive to operate. Offered in a wide variety of sizes and models to give you the most in efficiency, versatility and convenience, these heaters are designed with low clearance requirements and clean design to create minimum visual impact.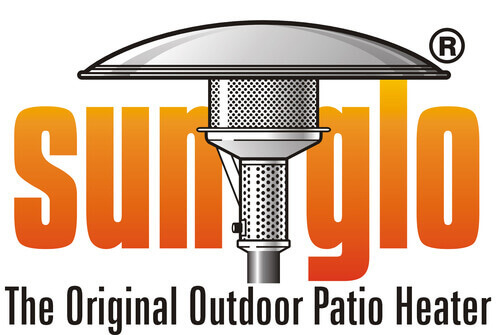 Sunglo™ heaters are quickly growing to be the leading brand in outdoor radiant heating. The Sunglo™ heater is used at many restaurants, hotels, resorts, and home patios and is proud to be made in the USA!
Decorative Columns
HB&G offers the finest in porch products since 1880. Manufacturers of the original PermaCast® fiberglass columns, HB&G continues to lead the industry in offering the most technologically advanced and highest quality synthetic porch columns and porch products on the market.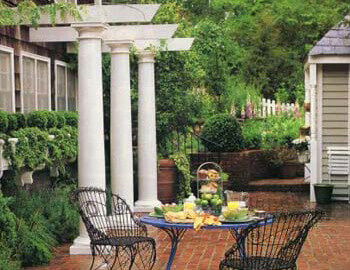 HB&G PermaCast® Columns
PermaCast columns can be used as front porch support columns or decorative columns and are available in round and square profiles. Round columns can be fluted or plain, tapered or straight.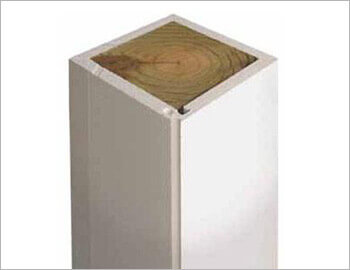 Wrap 'n' Snap Column Wrap® Columns
A patented system for creating maintenance-free, long lasting columns in minutes, Wrap N' Snap Column Wrap® Columns combine the benefits of cellular PVC with ease of installation. Wrap N' Snap Column Wrap® Columns are made up of four pre-mitered panels, a temporary tape on the corners, and a snap lock.
Designed for use by professionals or Do-It Yourselfers, Wrap N' Snap Column Wrap® can be used on new construction or remodeling projects.