Composite Trim
Sustainable and Durable

AZEK® Trim is a high-quality white PVC product and is ideal for exterior trim applications on your house, barn, or building. It offers uniformity, durability, workability, and beauty.
Install AZEK Trim products using traditional wood tools and hardware. It can be mitered, routed, and turned on a lathe and can even be laminated and heat formed to create curves. Approved for ground contact and is not affected by moisture or insects. AZEK Trim boards are easy to clean and keeps its "like new" look for many years. AZEK Trim is only available in white and a Rabbeted Trim profile is also available.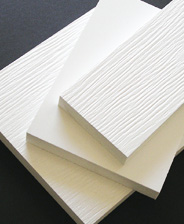 ---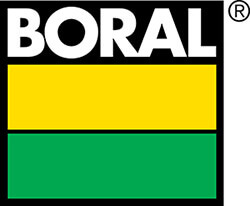 Boral is excited to announce this new product which has been developed with over six years of testing: Boral's TruExterior™ Siding and Trim which is unlike any other product on the market.  The exclusive poly-ash ingredient offers unmatched performance, easy workability and a lasting look without the limitations other exterior materials may experience. Approved for ground contact, ready to paint, and a joy to work wit, TruExterior™ Siding and Trim contains more than 70% recycled materials , making it a truly sustainable and environmentally friendly choice.
Trim | Bead Board | Skirt Board

The face is reversible with a wood grain on one side and a smooth face on the other. Easy to cut, route, drill, and mill. Resistant to rotting, cracking, splitting and virtually free from termites. Maintains dimensional stability through weather changes (moisture cycles and temperature changes). Approved for ground contact! Does not require end-sealing after cuts or special adhesives. The product comes primed and is ready to be painted any color with exterior-grade latex paint.
---

MiraTEC® Treated Exterior Composite trim, made from the patented TEC™ process, combining the beauty of cedar with the technological advantages of an engineered product.  MiraTEC wood composite trim is moisture, rot, and termite resistant and comes with a 50-year limited warranty.
Miratec Product Brochure  Miratec vs. Competition Sell Sheet  Get an Estimate
---

Extira panels are produced using the patented and proprietary TEC™ manufacturing process which produces one solid piece. During manufacturing, wood fibers and other ingredients are bonded under heat and pressure, combined with phenolic resins for moisture resistance and treated with zinc borate, an EPA-registered wood preservative, for added protection against rot and termite damage.
If you need special milling done, J&W Lumber can mill Extira to match any pattern. Visit our milling page.
---

LP SmartSide Trim and Fascia helps you achieve the look you want for the exterior of your home. It is available in 16' lengths, allowing for fewer seams than most trim, and you'll get a premium appearance that improves the look of any home. LP SmartSide Trim and Fascia comes in a wide range of styles so you can add your style that will make an impression in the neighborhood.