Patio Cover Kits
We'll Help You Pick Your Cover Options
J&W Lumber offers three popular styles of patio cover kits that can be customized to give that perfect look to your backyard retreat.
The Coronado
With 4×4 posts and 2×8 beams, the Coronado offers a light, open style cover while providing ample shade.
The Catalina
The 4×4 posts with large main beams are further enhanced with 2×6 facia. These subtle additions help to define a more substantial, finished look to our number one selling cover.
The Capistrano
This all-timber patio cover features a solid beam design. Heavy beams and rafters add a distinguished architectural flare to your backyard environment.
How It Works
All of our packages are available in Premium Rough Douglas Fir, Redwood, and Western Red Cedar and can be re-sawn to unify board size and texture, giving your cover a fresh cut look! Our pre-designed package size range from 8 ft. to 20 ft. and can be made as free standing or attached to your home.
Our packages are all about options. When we put together your quote:
1. You pick the corbel and knee brace style

Corbel Cut Options Get an Estimate
2. You pick your shade coverage/ roofing option using different materials ranging from open beam, 50% shade with lattice, 70% shade with shade cloth to 100% solid roof coverage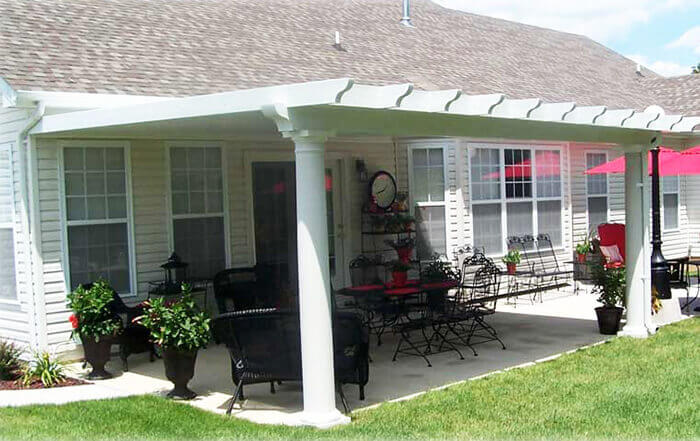 3. You pick the size and type of posts, ranging from a 4×4 up to a 6×6, or recessed square or tapered columns.
4. You pick the hardware package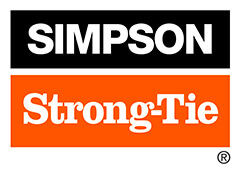 ZMax Hardware Package
We offer hardware in ZMAX®, hot-dip galvanized (HDG) and stainless steel to help you address your corrosion-resistant needs.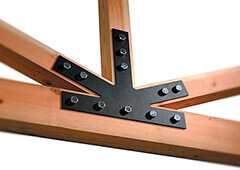 Architectural Series
Substantial connectors that join posts and beams, creating a refined look.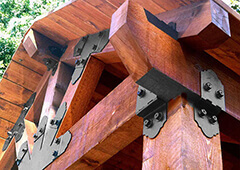 Ornamental Wood Ties
Ornamental Wood Ties (OWT) are the ultimate statement of style and strength by producing strong connections, enhancing your project design.
5. You pick the stain option choosing from four of the top exterior stain brands used by the pros.
Patio Cover Packages Photo Gallery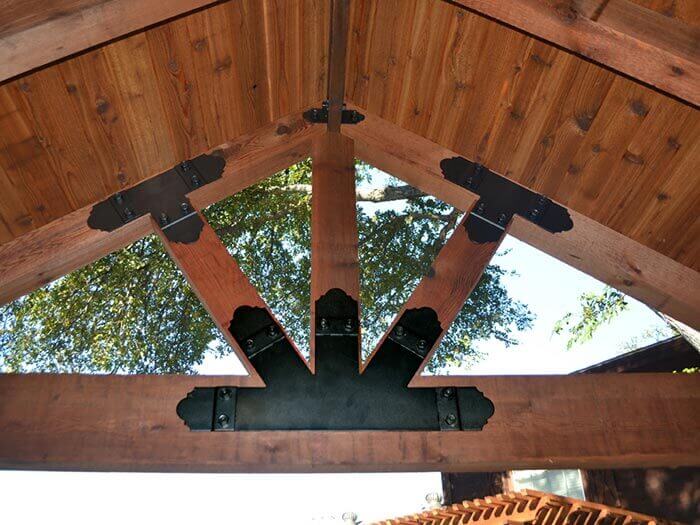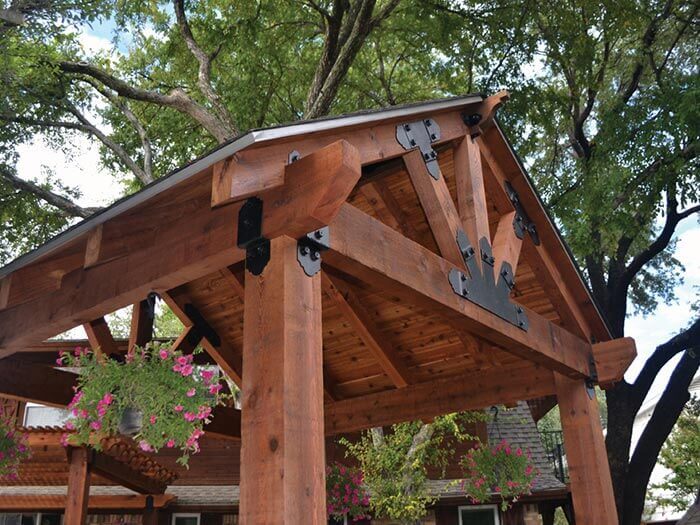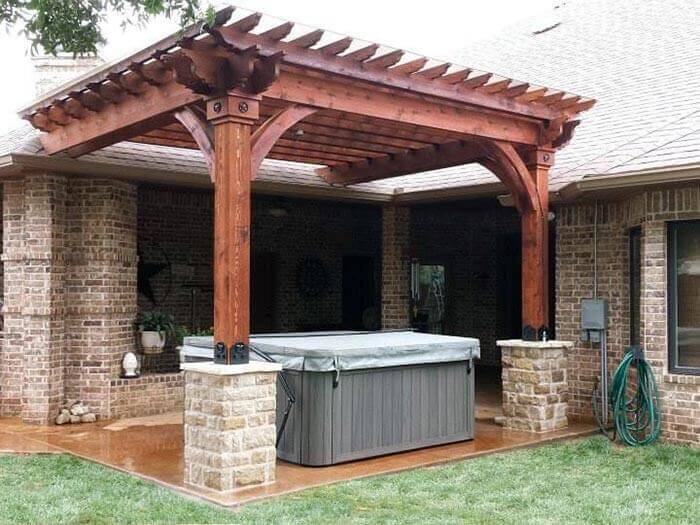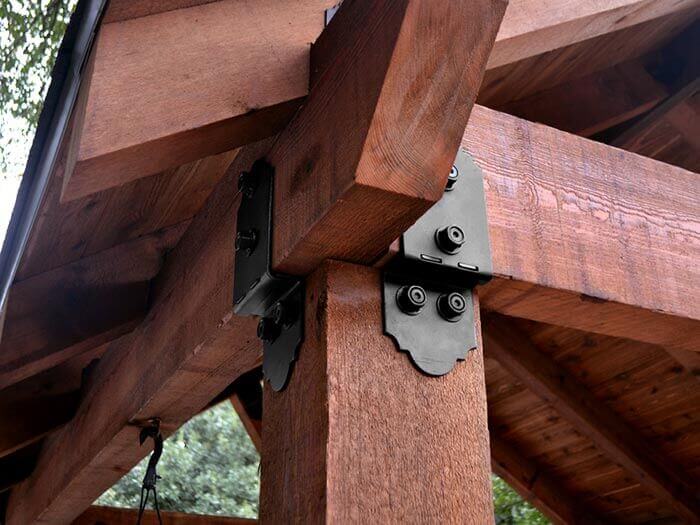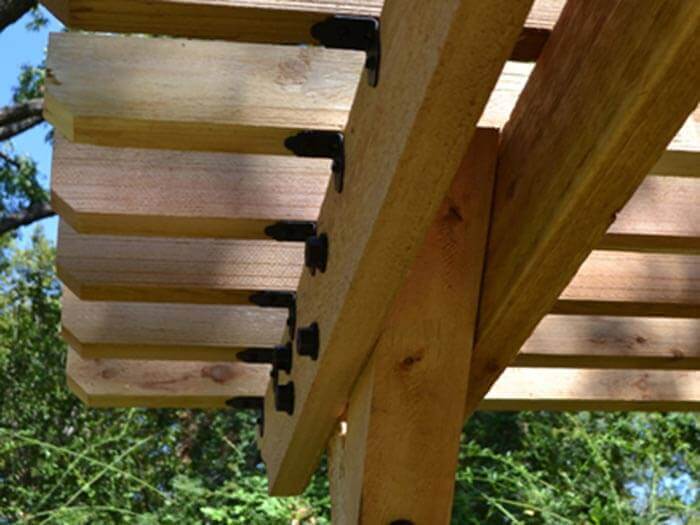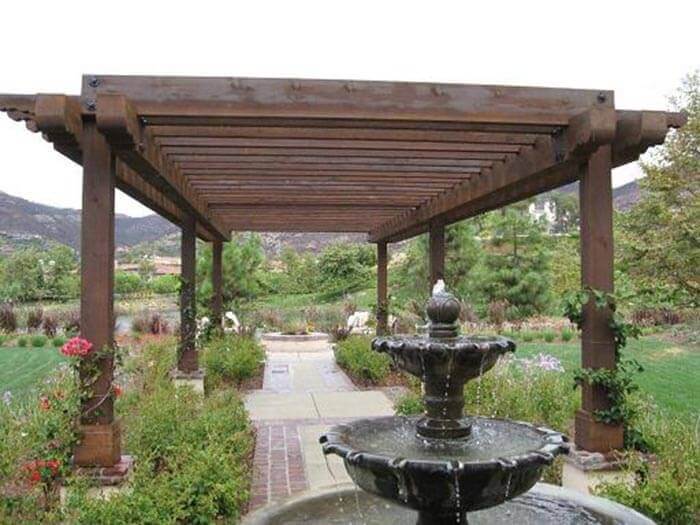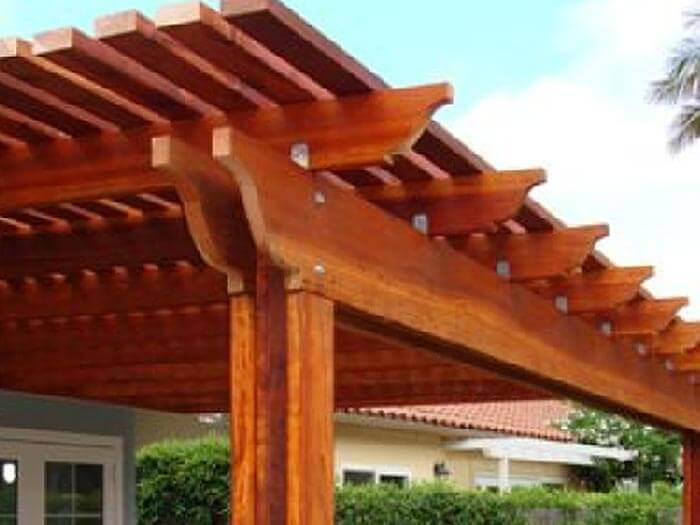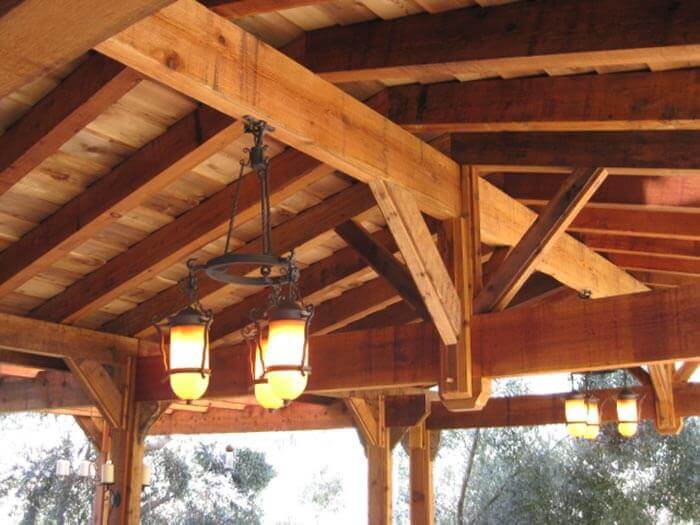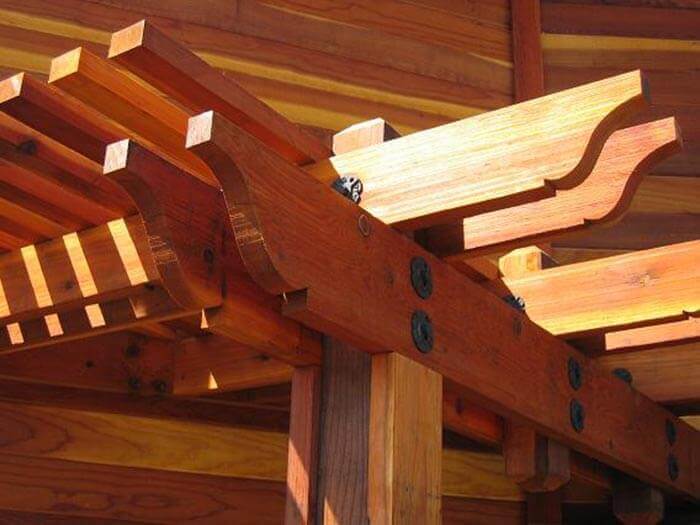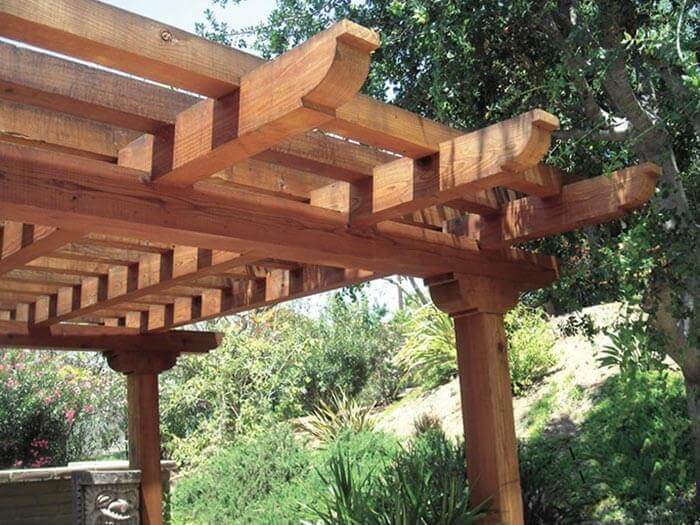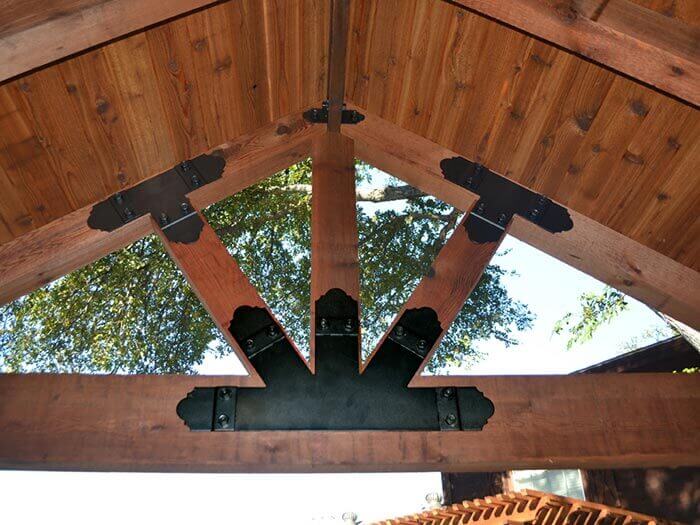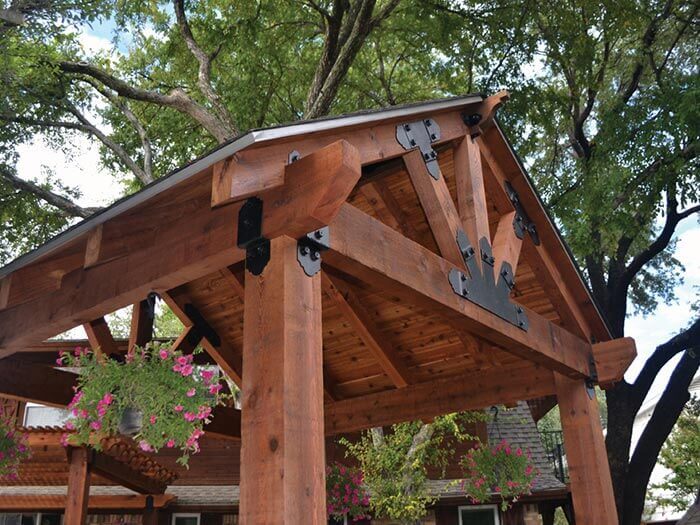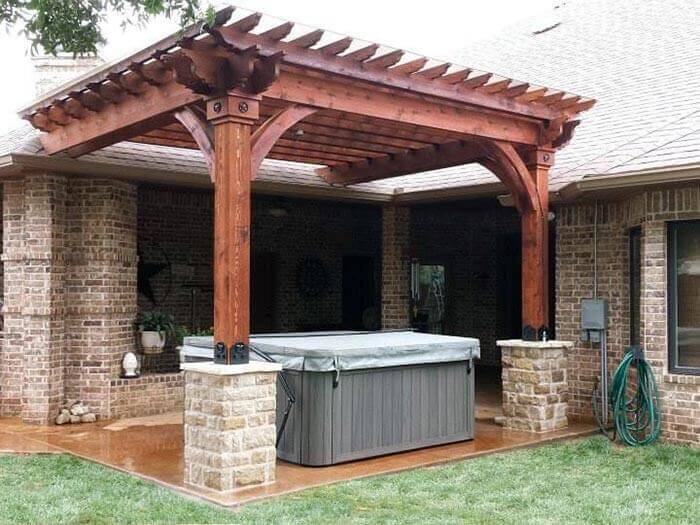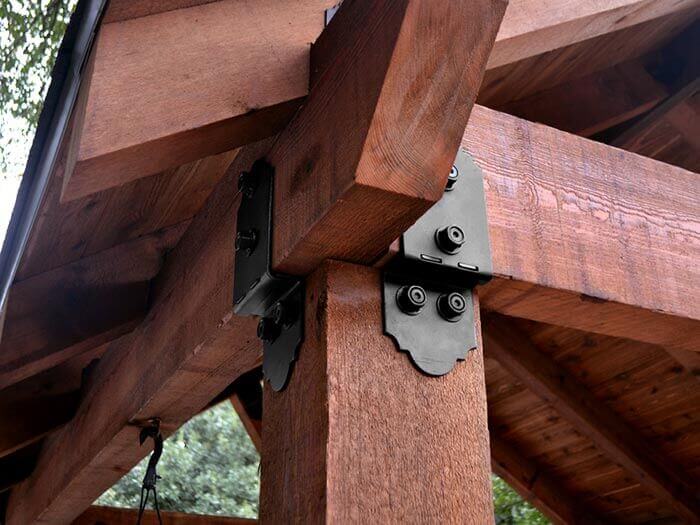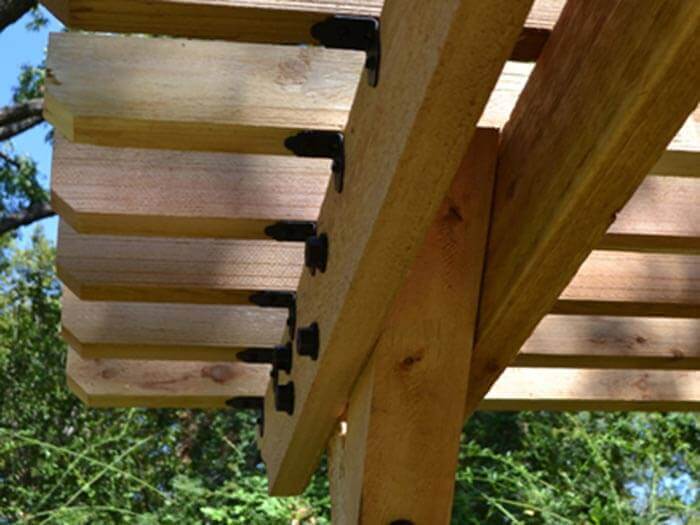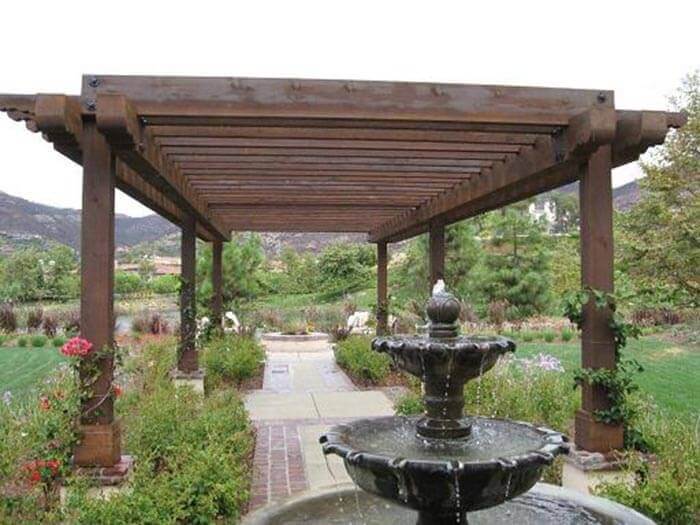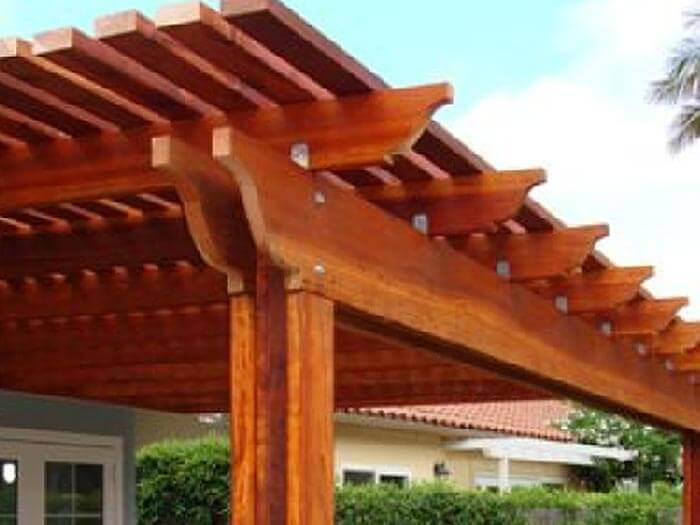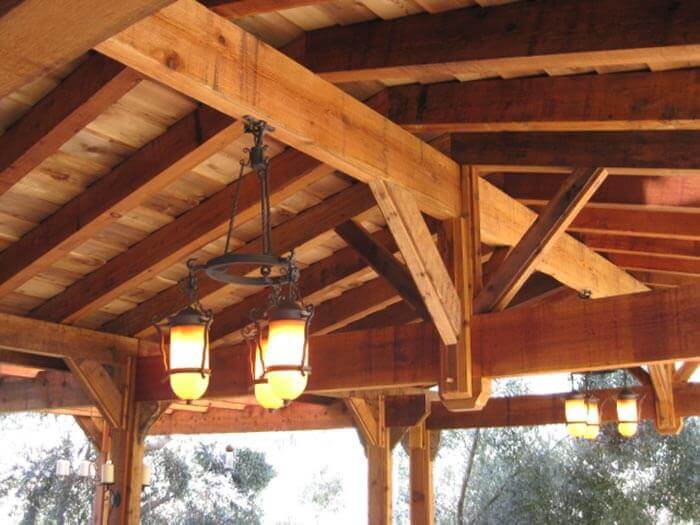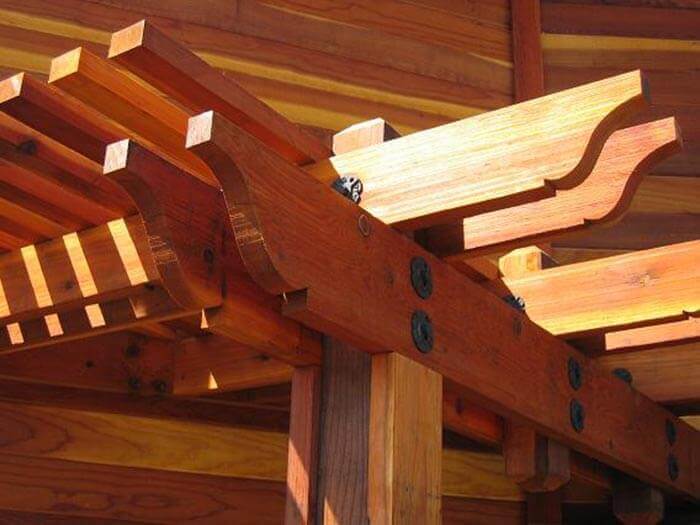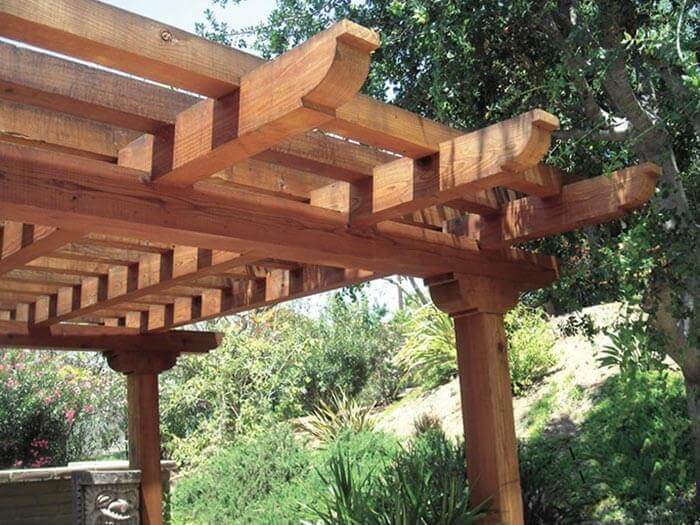 Don't Forget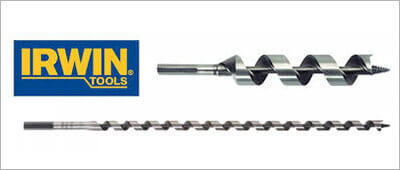 Irwin Drill Bits
Bits available for concrete and wood. Auger bits and Spade Bits are also in stock.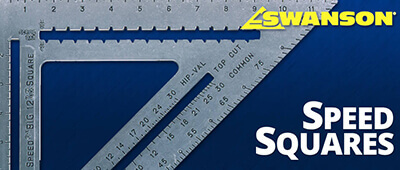 Swanson Measuring Tools
J&W offers the speed square, rafter square or level you will need to have success in calculating and laying out your project.