DEKOR Lighting
Lighting for Life: Deck Lighting, Stair Lighting and Outdoor Accent Lighting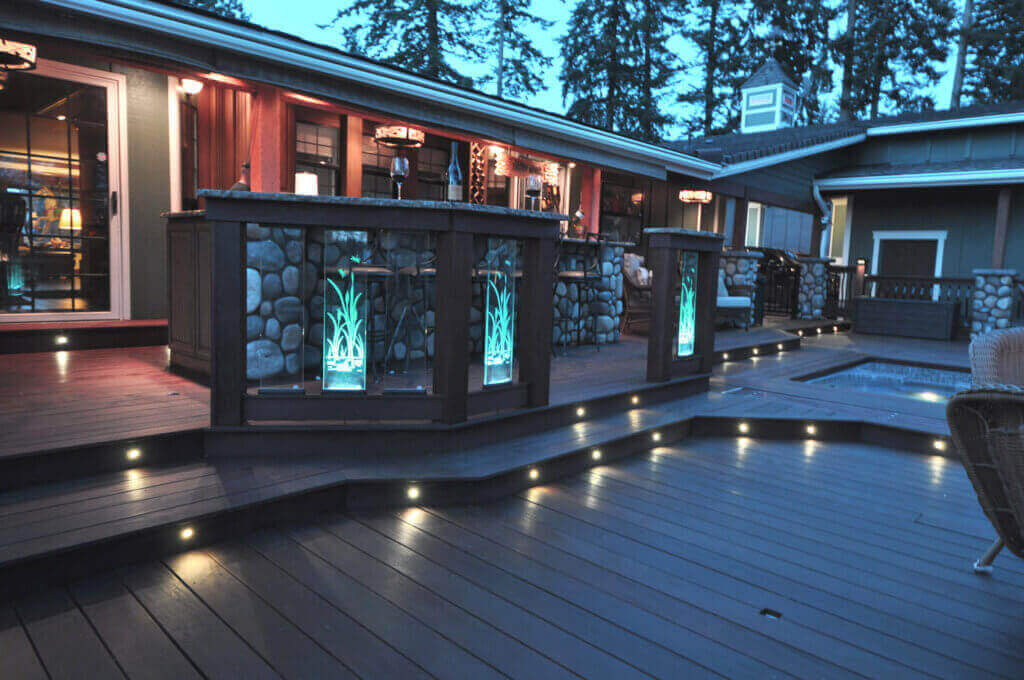 Introducing the DEKOR Outdoor Lighting line at J&W Lumber. Lighting is an essential part of any outdoor project and J&W Lumber is now proud to stock the DEKOR brand of outdoor lighting products. DEKOR is a simple, long lasting, high quality lighting system
At J&W Lumber we make choosing your outdoor lighting solution as easy as 1-2-3

J&W Lumber stocks multiple different options to outfit your outdoor space to best fit your needs.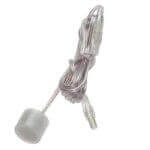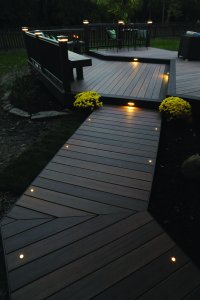 LED Recessed DekDots:
These compact deck lights install flush with the surface and are designed to be walked upon. Waterproof and LED they're perfect for docks, pathways, walkways, driveways and more.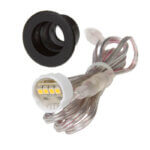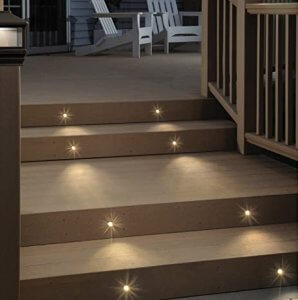 LED Outdoor Recessed Stair Light
These outdoor LED recessed stair lights allows exterior steps and stairs to be illuminated for both safety and ambiance. They feature a 30° light angle and become directional simply by turning the housing.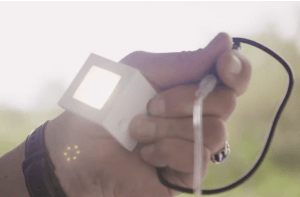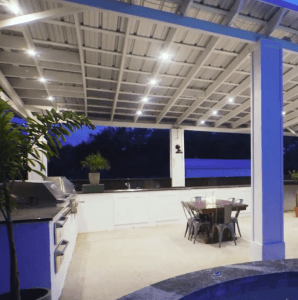 LED Empyrean Pergola Lights
J&W Lumber now stocks the incredible Pergola lighting system with a 10 year warranty. This low-volt LED lighting solution provides ample light for your outdoor space. Simple to install that plugs into a standard electrical outlet. Great for your entertaining space in your backyard.
Durable powder coated casing comes in three classic colors, black, white, and brown.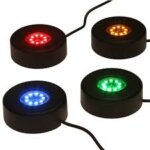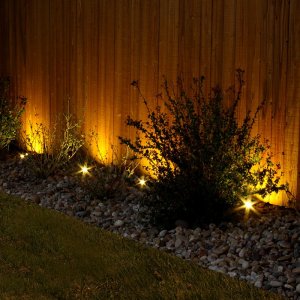 LED Puck Lights
Add a pop of color to your landscaping with the versatile and popular puck light available in white, red, amber, green, or blue light. These low profile lights use colored LEDs, not a lens or filter, to deliver bright, true colors that will not fade over time.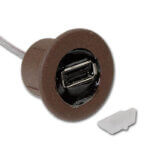 NexGen USB Charger
The NexGen USB Charger delivers big power from a small footprint. You can easily install this 10 watt USB charger in railings, posts, under tables, and just about anywhere else with our specialty 0.9" Forstner Bit.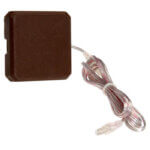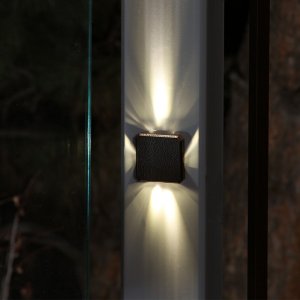 LED Elite Bi-Directional Post Light
This unique post lamp / deck light has two separate sized light windows that show show a different light pattern when rotated. Low profile, CREE LEDs, and it comes with a 10 year manufacturer warranty.

1. CHOOSE YOUR POWER SOURCE
J&W Lumber stocks the EZ LED Transformer which is a waterproof 36 watt 12 volt LED plug-in transformer which should fulfill most small to medium size lighting project need. If a larger transformer they are available in 60 watt and 100 watt as well.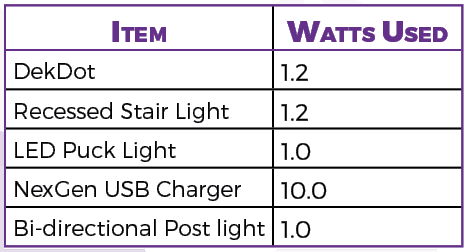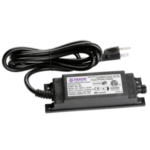 2. CONNECT TRANSFORMER TO COMPONENTS
Depending on the number of components you are using you will need to use a combination of splitters and connector cables.
You can use DEKOR's easy Transformer Calculator  to estimate what you need for your project.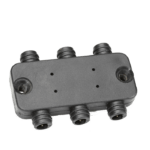 EZ Plug-N-Play 6-Port Splitter
Plug any male Plug-N-Play connector into our 6-Port Splitter and you now have the ability to provide power to up to 5 different lights or power 4 lights and use the remaining port to plug another splitter into at a different project location.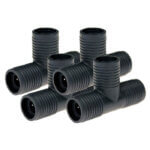 Plug-N-Play "T" Splitter
This Plug-N-Play "T" Splitter has 1 input and 2 outputs; it provides a simple way to string a series of DEKOR lighting products in-line for a quick and easy installation.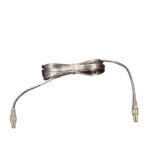 Male Plug-N-Play Connector Cables
Plug-N-Play connector cables with male connector ends. J&W stocks 20", 5', 10' and 20' lengths, 40' and 60' are available by special order as well.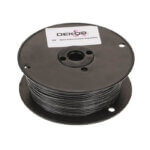 Electrical Wire 18 Gauge 2 Conductor Low Voltage Outdoor 100 Ft Spool
18 gauge, 2 conductor, outdoor rated ETL approved wire, is the one and only wire we recommend for use with our Illuminated systems.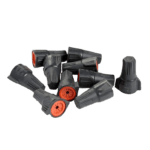 Outdoor Gel Filled Wire Nuts 10 Pack
Outdoor gel filled wire nuts are packaged in quantities of 10.


Visit DEKORLIGHTING.com to see all installation guides or click above, or you can contact our team at any of our 6 locations and we can help answer your questions.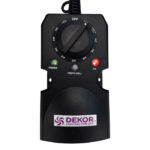 EZ Photocell Timer
This simple photo-activated timer allows you to turn your LED lights on or off automatically. Simply set it up and forget about it. Settings include always on, dusk to dawn, and on at dusk for a preset number of hours. The timer is compatible with all DEKOR™ transformers.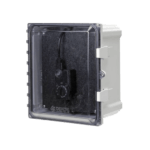 EZ Enclosure With Mounting Plate and Hinges
The EZENCLOSURE is a durable polycarbonate enclosure that keeps your electrical components (transformers and controllers) dry and cleans up your installation. This kit version consists of the standard enclosure plus additional mounting plate and hinges. Electrical components purchased separately.

DEKOR also carries a 10 year warranty on their products when used with a DEKOR transformer- you can find all the details about their warranty here:
And for frequently asked questions, check out their video database!