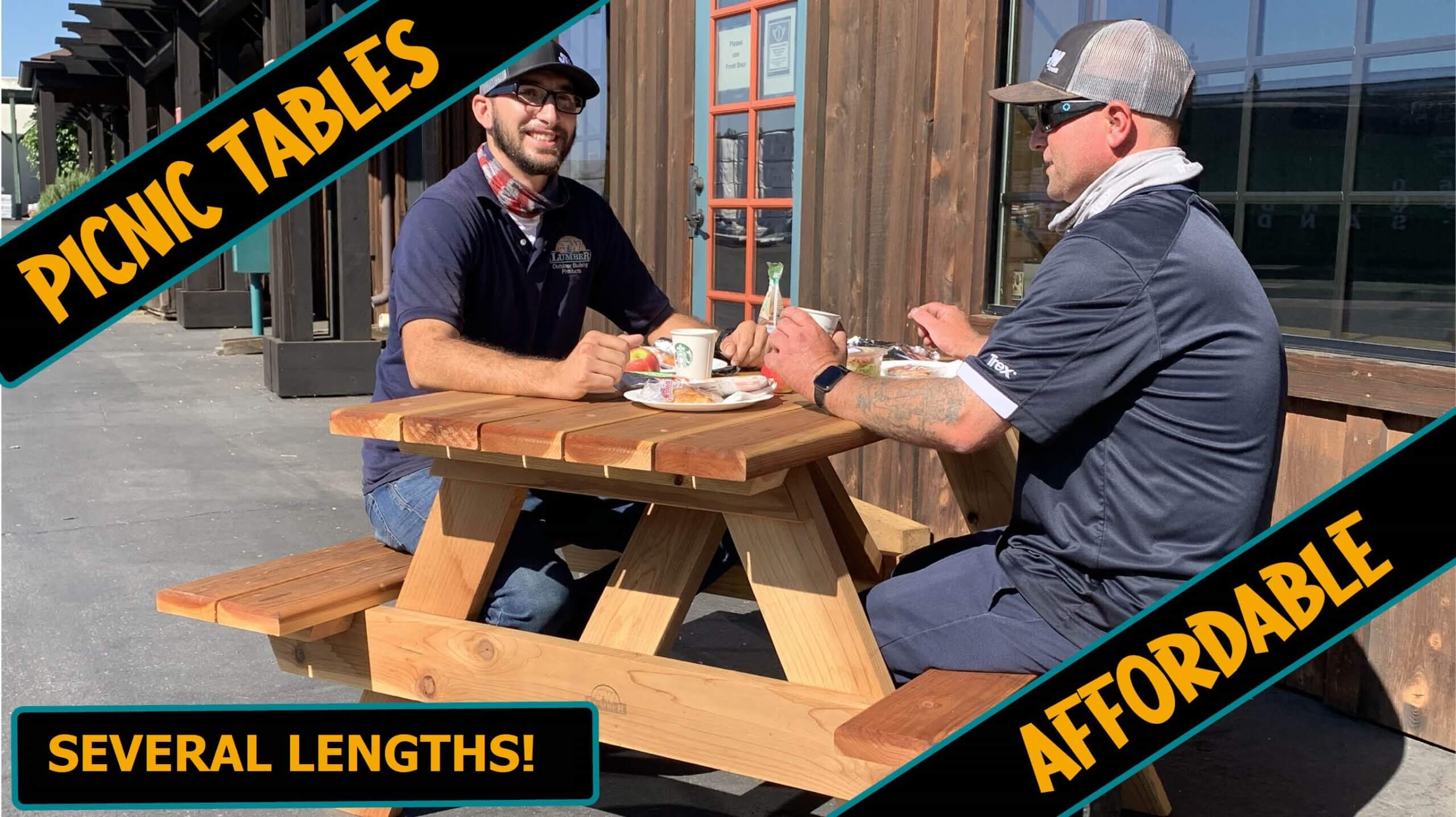 J&W Lumber Redwood Picnic Tables Now Available!
Introducing J&W Lumber Redwood Picnic Tables
-Comes in 4′, 5′,  6′, and 8′ Lengths
-Easy Assembly
-100% California Redwood
-Sustainably Sourced
-Perfect for Home or Business
-Sturdy, durable, long lasting design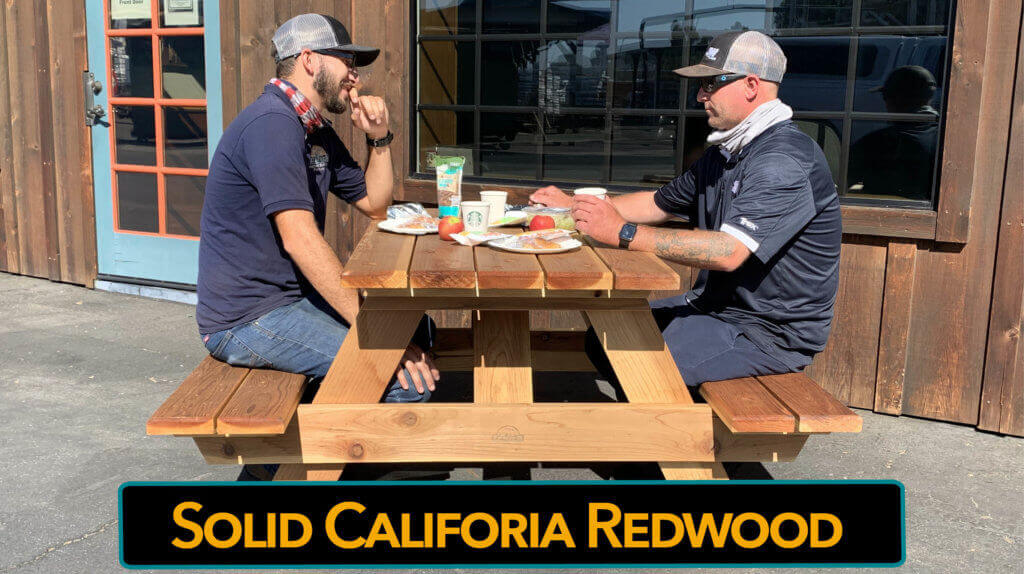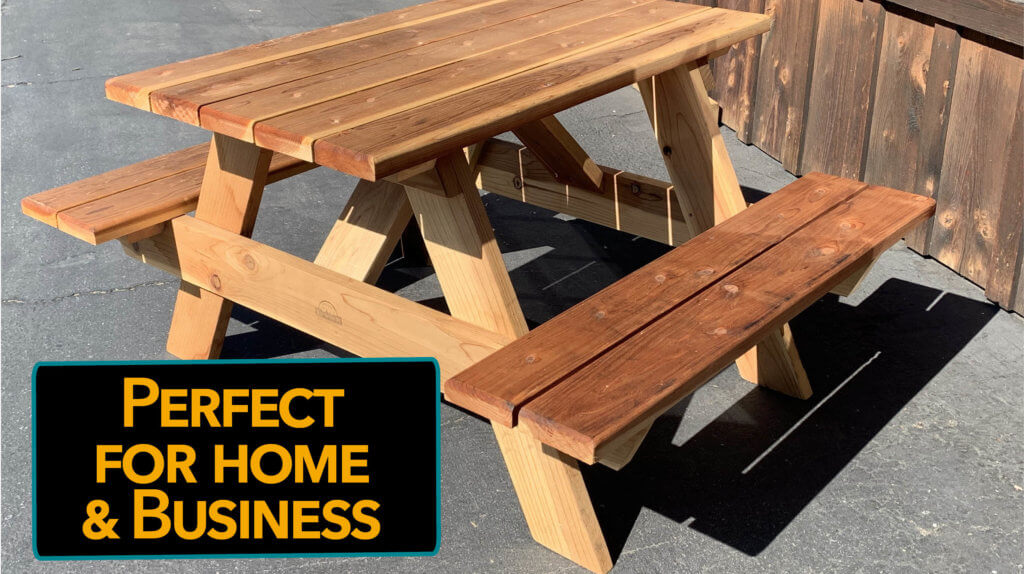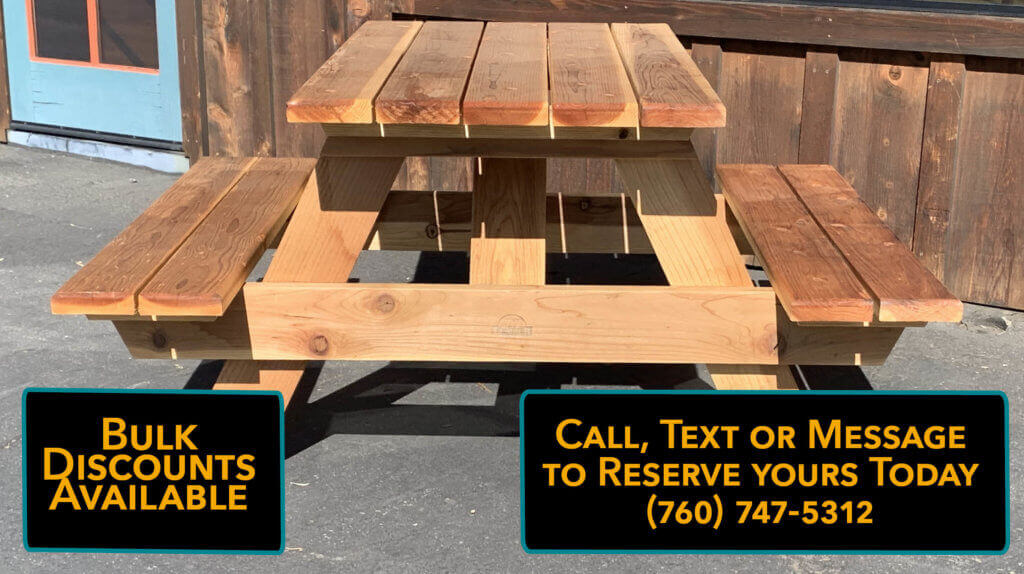 J&W Lumber is proud to introduce their new California Redwood picnic tables. These tables feature sustainably sourced California Redwood lumber that is naturally pest and rot resistant. Each table has 1 inch thick Redwood throughout the picnic table which will increase the longevity and durability of this picnic table over comparable options.  All tables have attached benches on either side to allow for ease of sitting and stability.
Each picnic table comes is crafted in 4-foot, 5-foot, 6-foot and 8-foot lengths for seating capacity of all sizes. This table would be excellent for:
Restaurant outdoor seating
Homes
Parks
Workplace Break Areas
and more…
Picnic Table Features
2 attached benches
100% solid redwood
Features plenty long term benefits, such as light weight, reliability, strength, and resistance to decay, rot, and weather elements
Easy assembly instructions
All hardware included
Unfinished and ready for your choice of stain or paint
Square modern corners
Excellent craftsmanship and quality
The Advantages of Redwood Lumber
Elegant: Redwood is timeless, stylish and graceful.  J&W Lumber has been selling California Redwood lumber for over 60 years to businesses, contractors and homeowners.
Durable: Redwood lumber contains natural chemicals that help increase longevity of the wood.
Ideal for Outdoor Use: Because of its tough nature, California Redwood can withstand harsh climates.
All picnic tables are available for store pick up at all 6 of our store locations or for delivery. Bulk order pricing is available for restaurant or businesses who want to give the absolute best for their employees or customers.
Call or text (760) 747-5312 or email Carab@jwlumber.com to place your order the best California Redwood Picnic Table!