Mangaris and IPE Siding
Beautiful Modern Look

IPE Siding
Ipe hardwood siding has the same strength and characteristics as Ipe decking. Ipe siding has rich natural beauty that can be enhanced with an oil stain like Sikkens SRD, Cabot Australian Timber Oil or it can be allowed to "weather out" to a natural gray.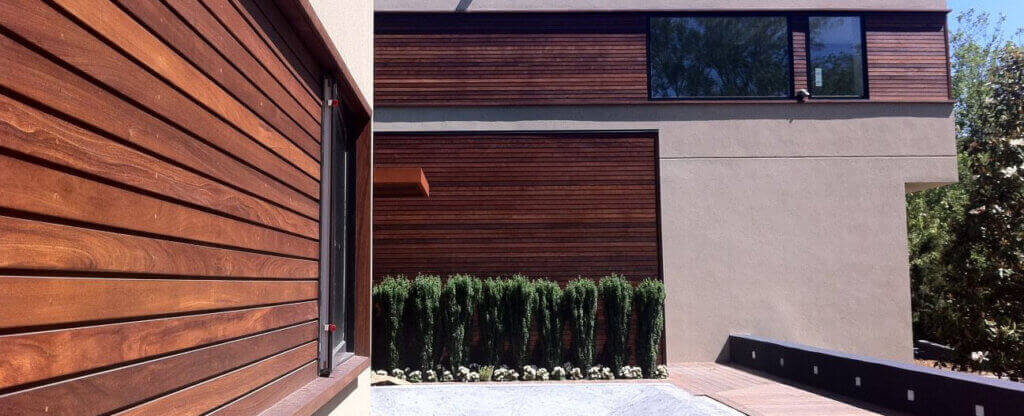 Mangaris Red Siding
Mangaris Red Hardwood siding (Red Balau) is a very stable siding that can be used as a rain screen or milled to a pattern to get the look you want. Using an oil stain will ensure the wood's beauty for years to come.
Climate Shield
The Climate-Shield Rain Screen Wood Siding System™ is the most efficient and effective way to create an effective rain screen system. The simple but elegant design of the Climate-Shield Rain Screen Clip™ is at the center of the rain screen system. This patent pending rain screen clip eliminates the need for furring strips, saving you time and material. It's easy to install and is secured with two stainless steel screws. Its rugged marine grade aluminum body makes the Climate-Shield Rain Screen Clip a strong fastening system that is engineered to withstand high winds in the worst environmental conditions.
Other Hardwood Siding Species Available: Mataverde® Premium Ipe, Cumaru, Garapa, FSC Machiche, and FSC Santa Maria Premium Hardwood Siding. These materials work extremely well with this cutting edge rain screen system and the also carry a 25-year limited warranty.
Download the Mataverde Hardwood Siding Brochure >
Download the Mataverde Hardwood Siding Warrantee >
Borneo Mahogany (Meranti)

Exotic hardwood that's known for its beauty, longevity, and durability. Naturally resistant to decay, insects, and mold.
Ideal for siding, soffit, garage doors, horizontal fencing, or other outdoor applications.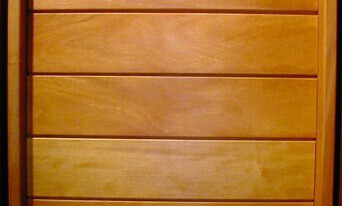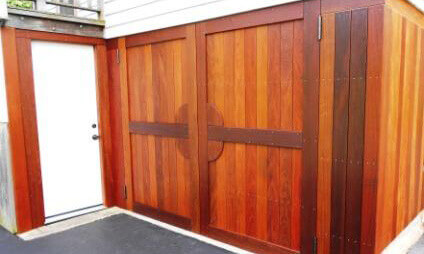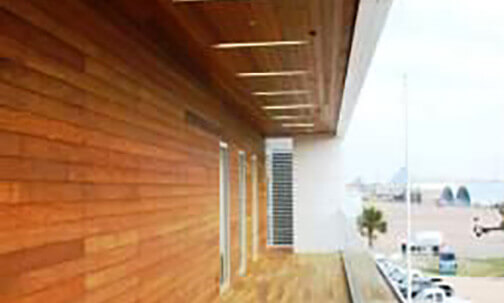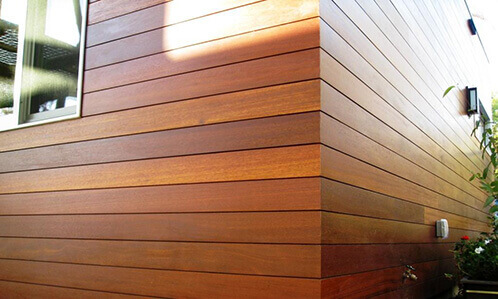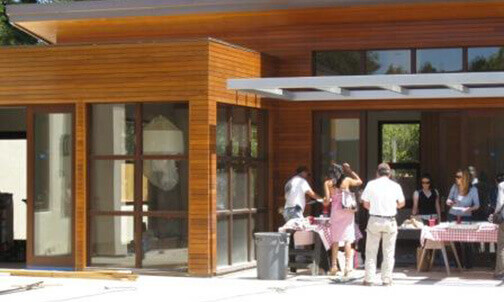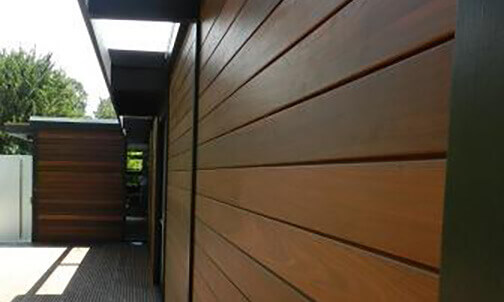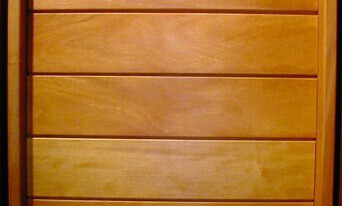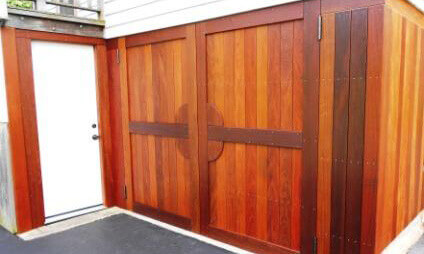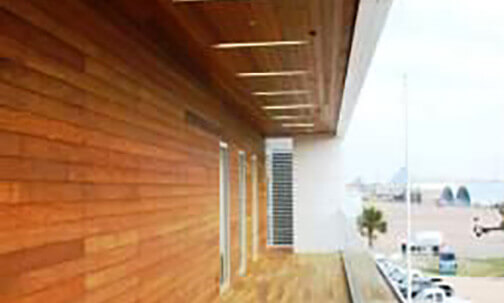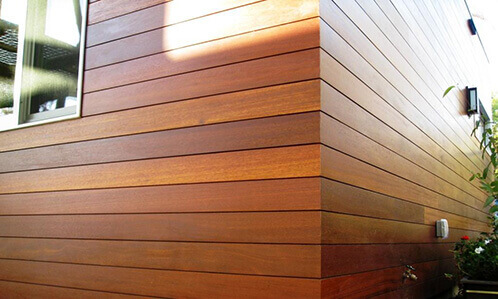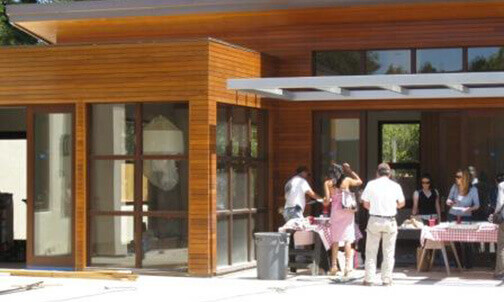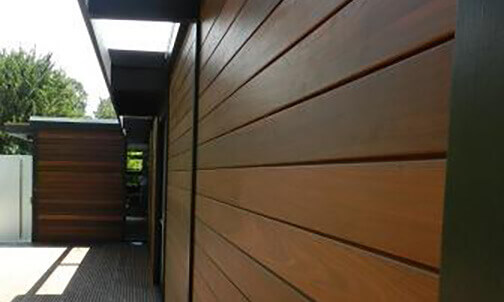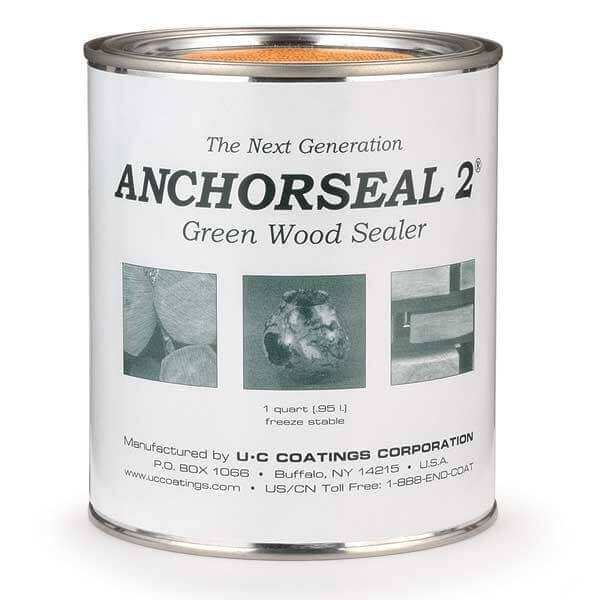 Don't Forget:
Anchorseal Wood Sealer
Anchorseal is applied to the ends of your hardwood boards after you cut them in order to reduce wood checking.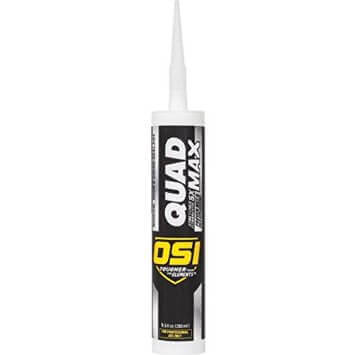 Quad Max Sealant
Quad Max sealant offers wet surface application and better flexibility. Strong adhesion to building materials that have not been primed and has been developed for UV resistance. Quad Max will have consistent bead in hot or cold temperatures (0°F to 140°F).  The sealant can also be painted within one hour of application.