Outdoor Building Materials & Customer Service Reviews
What our Customers are Saying:
What's the best way to judge whether a company is as good as it says it is? Listen to its customers. We're proud to present just some of the many sparkling testimonials we've received from homeowners and contractors who've had great experiences with J&W Lumber.
---
San Marcos received a 5-Star Google review! Way to go!
"J&W Lumber is one of those places everyone ought to know about because they have good prices on hardware products for building and repairs. It is possible to buy perfectly good products at a reasonable prices. Highly recommend this place. I am their life time customer and will refer more clients to them."
-Peter Lawson 3/7/20
https://goo.gl/maps/KM5XFBnvP6MMGsCeA
---
I started replacing a (termite) damaged patio without doing my homework; I was under the impression that Lowe's and Home Depot had the lumber I needed. When a homeowner, like me, starts a project, we assume the box stores has us covered. I could not be more wrong.
As I started to pull this patio apart and taking note of the lumber, I started to notice the sizes I needed were nowhere to be found at the box stores. I could use the sizes available at Home Depot but I discovered another problem. If you look closely at the lumber used in patios, it has a rustic finish to it. You may not notice it at first, but it really is completely different then the lumber available at HD or LWS. As it turns, this is called "Rough Sawn" lumber. This is the correct lumber used for patio covers. This is available in box stores, but it is special order.
Then I found J & W Lumber, the customer service was excellent, the lumber available was incredible! They have EVERY size of rough sawn douglas fir you can imagine. I mean every size; from 2″ x 2″ x 8′ to 6″ x 18″ x 20′! The quality of the lumber was excellent, unlike box stores where you have to pick through the lumber, almost every piece was straight and true at J & W Lumber.
After a visit and some more deconstruction of my patio I was ready to place to my order. I show up at the yard, a guy shows me where the lumber I need is and he comes over to help me load. I turn down the help thinking I was gonna drive him crazy picking through the lumber. Like I said, almost every piece was excellent so my loading went fast except for the fact that I could not take everything in one load. They were about to close and I wanted to get all my lumber home. I called the guy back over and asked, " I know you guys are about to close, can I put the remainder of my lumber outside the gate and return to pick it up?" He asks how far I live and agrees to stay after hours to make sure I can collect my lumber.
This is a great business, the employees are pleasant, helpful and knowable. The lumber selection is fantastic! People from Murrieta, Temecula, Lake Elsinore and Wildomar, we need business like these in our towns, if you have lumber needs, give these guys a try. 7/23/15
---
Three of us went today…my neighbor, my husband and I to get wood for our fence 🙂 I had a blast!!! The staff was incredibly hard working with lifting cement bags like it was a bag of tiny feathers!?! The staff was very kind moving us through each area for our items of pickup making it a very smooth transaction 😉 I especially enjoyed taking photos inside the tree! We highly recommend J&W Lumber to any and everybody! 5/30/15
---
We stopped into J&W Lumber to take a look at the different decking and railing system options. Everyone there was so friendly and very helpful. They were very knowledgeable about the products and pricing and even gave us recommendations for contractors who install decks.
We spent quite some time there deciding on the right material and Adam helped us out a lot. We were able to see the samples in light and they have some of the samples set up like a patio, so you could see what it would look like laid out and with varying railings.
The pricing was very reasonable and I'd definitely recommend checking out J&W for your patio needs.
Dog friendly as well! 4/11/2015
---
Great customer service! In my words, they are a boutique hardware and lumber store. If you are looking for good and higher quality products, this is definitely the only place to go. They even went out of their way to drop the stain for our project off at our house since their inventory showed they had the stain, but it wasn't on the shelf. So they kindly dropped it off at my house the next day. They have GREAT CUSTOMER SERVICE and GREAT PRODUCT KNOWLEDGE. I highly recommend them over and over. 4/8/15
---
Went to JW Lumber today after biking by it. Never knew it was here. Very convenient for where I live. And they had exactly what I was looking for. And it was good quality wood, not warped or rough. So easy to pick out the pieces I needed.
They had a great selection of wood and the staff were very helpful. And easy to look around and see exactly what you need.
Pretty basic really, good staff, good quality wood and reasonable prices with no hassle. That's all I need. Recommend this place to everyone. 3/20/15
---
J&W Lumber Escondido and Bruce D salesperson were fantastic. Just finished building a large deck and felt with Bruce exclusively. Store was well-supplied and Bruce was exceptionally helpful and informative. It was for these reasons I chose to show at J&W!
Gary Gallerstein on 9/27/14
---
Unbelievable service and great quality lumber. This company is s class act. They gave us water and donuts too!! Don't bother with HOME DEPOT or LOWE's! Their prices are about the same anyway. 8/27/14
---
We have worked with these folks on a few fencing projects around the ranch. The guys are very knowledgeable and helpful on every question I had. I strongly recommend them with great confidence.
William Schlichter on 6/29/14
---
I am building my first word working project and visited this place after visiting several lumber shops. This place is not only very organized but had so many options to choose from. The topper was the associate that helped me. I didn't get his name but he is a tall fellow. He was so very helpful and knowledgeable, he answered every question and was encouraging to me for my project!! 5/31/14
---
Thank you J & W! My crazy huge and weird angled pergola looks awesome with your assistance! Special thanks to Bruce and Teo (not sure how to spell that). Awesome service for the DIY guy and customer service second to none!
Matt Helfrich on 3/15/14 on Facebook
---
I have purchased some BEAUTIFUL redwood material from the San Marcos store. Robert was very helpful.
From Phillip on 1/2/14
---
"Hello Maurice, I want to thank you for your excellent planning and delivery of your product. After completion of this project, there was very little material remaining. I thought that was amazing! Thank You again for your excellent customer service."
From Frank Bollinger on 12/11/13
---
"Thanks for all your help in helping me pick out all the materials for my fence/gate project. Your yard workers were very helpful. I'm just a novice homeowner but the project turned out well."
From Ed on 11/25/13
---
"For wood/fencing needs, my husband and I go to J&W Lumber.  The staff is efficient, courteous, and very helpful.  Each time we have had to purchase lumber supplies and/or wood stains, the staff is willing to answer our questions as well as help load the wood into our car."
From Sylvia C. on 5/16/13 on Insiderpages, 5 Star Rating
---
Quality Products! Smith Fence built me an outstanding fence with the products from J&W Lumber. Couldn't be happier with the fence.
From A Google User on 5/15/13, 5 Star Rating
---
We have been buying lumber for several years from the El Cajon J&W store. Have received nothing but outstanding service from all employees over the several years I have purchased lumber from here. They have been exemplary in all areas of service. And have also provided our company/customers with some great looking lumber/fences! Thanks J&W Lumber of El Cajon!
From A Google User on 5/15/13, 5 Star Rating
---
We have been buying lumber for several years from the El Cajon J&W store. Have received nothing but outstanding service from all employees over the several years I have purchased lumber from here. They have been exemplary in all areas of service. And have also provided our company/customers with some great looking lumber/fences! Thanks J&W Lumber of El Cajon!
From A Google User on 5/15/13, 5 Star Rating
---
"We first met back in 2008 when I was trying to get bids on replacing our redwood decks after the devastating fires of October 2007. I gave you a copy of the newspaper cover and a copy of the only piece of paper that survived. The county would not allow us to replace our decks, instead we had to install retaining walls and pavers…
The building codes are stringent here because of the fire so we need fire resistant / fire proof material to construct anything on this terrace and we were looking at your PermaCast colomns but we don't know exactly what to put on top of these. We were thinking very thick redwood beams that could be treated with class A fire retardant (as all the wood used in the framing of our home). I told my beautiful wife that I was impressed with you and I think we should have you up to our beautiful home so you could see how special this place is and why we need to do it right., We are considering an 8′ by 10′ structure with heavy duty 12″ columns due to the extreme winds that occur at the top of our ridge…
We would prefer to work entirely with JW Redwood for all the supplies."
From Dr. Roger P. Bielasz on 4/16/13 via email
---
"The J&W Crew from San Marcos did an outstanding job assisting my wife and I on what products we would need to make a pergola structure in our back yard this past month. Their knowledge on types of wood and stain made it very easy for us to purchase product with confidence. I wouldn't hesitate to come back for any future home improvement projects.
I'd like to thank Robert Lockhart for recommending Steve Waters who completed all the work on this project. My wife and I were impressed by his custom work and the outcome of the project. It was nice to see that such style and craftsmanship still exists.
I will certainly recommend J&W Redwood to all of our friends. We had numerous compliments on the structure during our recent open house party. I thought you might enjoy a couple of pictures of a job well done.
Thanks again for the excellent customer service.
Don & Monica Wynam"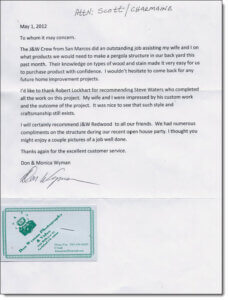 ---
"I want to express my gratitude for the great customer service that Brain at the Escondido store offered us. When I arrived there with my client to discuss his decking needs, Brian greeted us at the door, quickly concluded his business with an existing customer and began to discuss our needs. After a complete explanation of all of our options, we decided on the pvc coated fiberon, and the associated railing system. Brian's friendly personality as well as product knowledge helped close the deal! I again want to thank you for the great customer service."
From Proquality Contracting on 12/31/11
---
"I needed to rebuild a deck at my home and got all the help and info I needed from the El Cajon shop yard. The assistant manager, Jennifer McMaken was very helpful with the material and hints to make the job a success. The driver that delivered the material was also a really nice person and a hard worked…have to say the experience was pretty unusual in that your staff had the time to help me out, but didn't push me into buying something I didn't need. I went to Dixieline first (a little closer and in the neighborhood) and decided to check out J&W before I committed to Dixieline. I'm sure glad I did…although I ended up buying cedar 2×6 wood, I was looking for a composite material and the sale price at Dixieline was $.50/ft. higher than your everyday Trex price and the Dixieline Trex was the older model without the hidden fasteners.
The only thing that bothered me was the $65 delivery price…on the $700 order, but I really had no other choice – but the job turned out perfect and it was because of the info and the quality of wood.
I'm about halfway through my project and will be back to get some more wood as soon as I can (getting a hip replacement in Jan.). The part I finished was the most important part of my deck replacement and will get back to phase II a.s.a.p. Thanks for the help and Merry Christmas!"
From Keith on 12/20/11, in store
---
"We were at J & W Lumber today and they rock! Manager helpful and nice. They really know what they are doing. Honest, informative, polite. We love this place. Their redwood gardening beds are really wonderful. We bought four large ones (last year and they are still amazing) and went in today to buy a smaller one for planting lettuce varieties. The quality of all their items and their customer service in Murrieta is outstanding. Thanks J & W Lumber, Murrieta. We are grateful for your beautiful craftsmanship and helpful customer service. We love you. Luke & Shelley"
From Luke L. on 12/2/11
---
"The staff and customer service at the Murrieta J & W Lumber store is outstanding. I wanted to build a few custom gates for my newly remodeled home. They took the time and helped me select the lumber I needed as well as made a few great suggestions. Not only did I build the gates myself , but my neighbors have commented how great the gates look. The selection of materials is more than I could imagine. And, the pricing is very affordable. If you want photos of these gates, feel free to ask. Thanks J & W Murrieta, you have earned a loyal customer."
From T. Pasciuto on 11/9/11
---
"My wife and I recently bought a house with a great view and a 320 square foot deck that was so badly infested with termites that you could almost hear their footsteps. Having spent all of our money on a down payment, having a professional build our deck was just out of the question. So we hooked up with J&W and had a design made up and had the wood and materials brought to our house. I'm so glad we went this route. The deck looks great and we saved a ton of money. I HIGHLY recommend working with these guys."
From Dave on 11/6/11
---
"The guys at the San Marcos yard offer outstanding customer service. From the yard/delivery guy to the guys at the desk I'm always impressed with their attitudes, professionalism and helpfulness."
From Gene S. on 10/18/11
---
"They didn't have what I wanted, but we took time to get a number of one of the contractors that he has worked with to help me out…. that is what I call service!"
Benjamin on 10/17/11 on Google
---
"For wood/fencing needs, my husband and I go to J.W. Lumber. The staff is efficient, courteous and very helpful. Each time we have had to purchase lumber supplies and/or wood stains, the staff is willing to answer our questions as well as help load the wood into our car."
Slyvia C. on Insiderpages, 5 Star Rating
---
"I've never been in the store, but the customer service I received ordering material from here for our project was exceptional. We ordered deck material to fill in old deck. When it arrived I could have sworn it was a different color. Andrea, a store rep, actually drove out to our construction site to go over it with us to make sure we could match the material that was existing. Wonderful customer service! Will use for my own place."
From Jack D. on 10/10/11, on Google Place, 5 Star Rating
---
"I shop at Sorrento Valley store and the customer service is what keeps me coming back. That and the quality of the wood. They help me load, You can not beat that!"
From Steven S. on 10/4/11
---
"Jeff @ Sorrento Valley Store has always been completely professional in assisting me in material selection, pricing, and procurement. I would rather travel to this location to get his help that I can count on."
From Gerry K. on 9/30/11
---
"First time visiting J&W in Sorrento Valley, but my second time building a fence with wood from J&W. The quality of the cedar we used for the fence was top notch, clearly better quality wood than other "larger" places to purchase wood. For this fence, I needed 125 boards, and lots of other longer support boards, and I was helped out by Jeff. He was amazing and really helpful, super positive attitude. I don't hope to build another fence anytime soon, but whenver i need lumber again I'm definitely coming to J&W."
Matt C on 9/29/11
---
"Ordered 200 2x6x8 clear cedar smooth finish. All 200 boards in perfect shape…almost unheard of receiving this high quality of material in large quantity. Also material delivered on time as promised. From professional builder of 30 years."
From Mike BuildTech Unlimited, Inc. on 9/29/11
---
"Those guys at J&W San Marcos are great! They always help me figure out what I need and try to minimize any waste for my gate business. Their materials are top quality and they have service to match."
From Jeff H., Bil's Gates on 9/11/11
---
"Leo, Collin and Wes over at the Sorrento Valley JW Lumber helped me out with my do it yourself, 650 square feet composite deck project. They took the time and explained everything to me and I saved a ton of money and did a project that I never thought I could accomplish. I highly recommend this location for anyone like me that wants to do a project like mine."
From Charles on 9/10/11
---
"Thanks Nickie! Your customer service and handling of my order was fantastic. Thanks so much!"
From Jan T. on 9/8/11, via email
---
"Jeff @ San Marcos provided excellent service with proficient quality that I was looking for in a lumber yard."
From Thom on 9/7/11
---
"I am writing to commend excellent service by your employee Julie in Murrieta. Long story short, I am replacing some bad siding on my house in Lake Tahoe. Last week I discovered that I was about 180 feet short of enough siding to complete this year's project. After finding that there are no lumber yards in northern California or Nevada that stock redwood siding, I contacted your Murrieta store. Julie did not have the profile that I needed in stock (712R), but she was able to locate some at the mill and have it shipped to the store. She did not have 12′, but since I was cutting them into 4′ and 5′ lengths anyway, she was able to get me 4's and 5's. She was also able to get me a price that made the 500 mile drive to Murrietta worth it.
She called me last Friday to let me know she had my order. When I arrived around noon yesterday, I was greeted with a warm smile and a handshake. She had my order right in the showroom waiting for me. She helped me load up, and had me on my way back home in 16 minutes, with a smile and a cold bottle of water.
When I lived in Ramona I was a regular customer of both the Escondido and El Cajon stores, and I have always had good service, but this was exceptional, and worthy of praise. Julie is an outstanding ambassador for J&W. My thanks to you for putting her in my path when I needed her."
Colin D.
Glenbrook, NV
on 8/31/11 via email
---
"Every time I have a deck to do, I take my questions to J&W San Marcos. They provide me support from the quoting process until the job is finished! They sure know their stuff when it comes to decks!"
From Alan C. on 8/15/11
---
"Whenever I think of getting quality building materials for projects, I go to J&W. The guys in the San Marcos location go very far out of their way to provide excellent support."
From Brian Y. on 8/15/11
---
"The first place I think to go when I have questions about wood is J&W in San Marcos. Whether it's getting high qualtiy materials or questions about design, they are the place to go. They are my favorite place to go!"
Sarah A. on 8/15/11
---
"My dad has built several patio's and pergolas over the years and recommended we come to J&W in Sorrento Valley because he always got great service. Colin was very helpful and answered our questions, reviewed our sketches, and sent us home with everything we need for our project on our first home!"
From Malia on 8/7/11
---
"Went to the San Marcos location, and I have never seen a place where people take care of their products so well. Their prices are great, the yard is clean, and the people are friendly."
From Steve A. on 8/5/11
---
"Hello I would just like to say that my experience with JW Redwood has been nothing short of great! There employees are extremely friendly, courteous, knowledgeable, and professional. If you're building a deck or other outdoor structures you will fine no better prices for your project and their service is superior. Thank you J&W, Millard"
Millard B. on 8/3/11
---
"I just wanted to let you know quickly what a great experience I had at your San Marcos  yard .  The guys were incredibly helpful with my project, recommending a few things that will help it go quicker.  I also didn't get the blank "Home Depot stare" from anyone.
I had never been to J&W before, but I will be back if this is the kind of service you guys give.
Thanks!"
Joe A. on 7/27/11 via email
---
"I have been trading with J&W for 30 years and the last 10 as a contractor, constantly amazes me the level of service. They always come through for me when I need them! I wouldn't trade anywhere else!"
Ted F. on 7/22/11
---
"Just a short note to wish you and your family a safe and prosperous summer. Also a reminder of the excellent staff you have in place at your stores. Especially the El Cajon branch. Their efficiency and professionalism are second to none. Mike, Jeff, Jen, Michael, Graham, and Nickie all do a great job. I have been a customer for 21 years and this crew is the best ever."
From Jim Goggin on 6/29/11
---
"We have been buying lumber for several years from the El Cajon J&W store. Have received nothing but outstanding service from all employees over the several years I have purchased lumber from here. They have been exemplary in all areas of service. And have also provided our company/customers with some great looking lumber/fences! Thanks J&W Lumber of El Cajon!"
From Chris Smith on 6/29/11
---
"J & W is the place to go for garden boxes. My husband and I decided to use an area on the side of our house to grow vegetables that has poor soil and old pavers buried a foot under the soil. Using one of J & W's boxes we have the perfect spot to grow tomatoes, zucchini, beans and corn. The quality of the boxes is what really sets them apart from others we looked at."
From Rosalie K. on 6/25/11, on Yelp, 5 Star Rating
---
"I came into the Escondido J & W Lumber with what started out as a simple deck project. The staff here (ALL of them) were outstanding. They helped me figure out better ways to do what I had planned and helped me figure out a great design as the project grew. I teach courses in customer service and with my experience here I have a new example of how companies can provide outstanding customer service. The guys here are outstanding!!"
From Jim Atwood on 6/25/11
---
"Your salesman Colin [at your Sorrento Valley Store] was extremely helpful assisting me with my project. It turned out so good that the next door neighbor wants one as well. I'm a general contractor who spends a lot of time in material yards and rarely do I find someone who is as helpful."
From John Burke on 6/21/11
---
"Robert is [a] very helpful individual, he always knows what I want and gets what I need on time. It doesn't matter whether its just an estimate or purchase he's always friendly."
From Paul Ramirez  on 6/9/11
---
"Thanks to the San Marcos location for always giving me the best materials and the best prices. I have been a long time customer and look forward to many more years of shopping."
From Humberto Gutierrez on 6/9/11
---
"Thanks to the San Marcos location for always giving me the best materials and the best prices. I have been a long time customer and look forward to many more years of shopping."
From Humberto Gutierrez on 6/9/11
---
"I have been a long time J&W Lumber customer. They consistently provide me with the best possible service anyone can ask for. Every person on their staff is knowledgable about the wide variety of products that they carry, and has no problem lending a helping hand in anyway possible."
From George Vega on 6/9/11
---
"Thanks again for your superb customer service, great attitude and for providing me with very valuable information for my projects. You always go far beyond my expectations and this is coming from somebody that worked many years for Nordstrom where customer service is a religion.
Please find attached photos for one of the project where J&W Lumber Chula Vista Team was essential for it successful completion on time and under budget. It is all ways a pleasure doing business with J&W C.V.
Thank you for all your support, valuable experience and effectiveness."
From Ricardo B. on 6/3/11, in store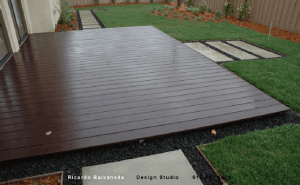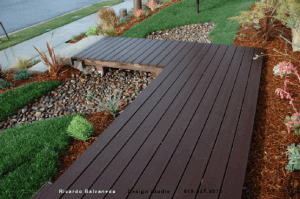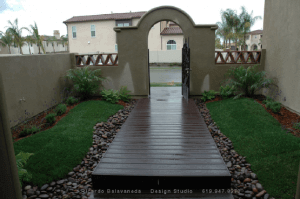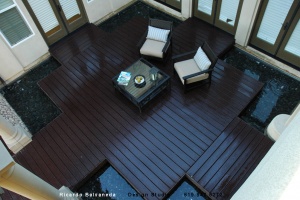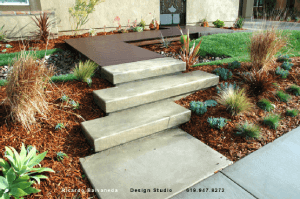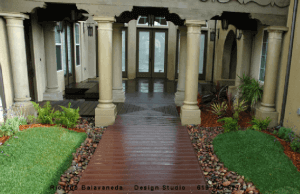 ---
"RECENTLY I PLACED AN ORDER WITH DIXIELINE THAT THEY WERE UNABLE TO COMPLETE. SO WE CANCELLED THAT ORDER AND CAME HERE. NOT ONLY WAS THE ORDER COMPLETED BUT THE STAFF(STEWART AND BRIAN) WERE GREAT. BOTH OF THEM ARE ASSETS TO YOUR COMPANY. THANK YOU"
From GARY BRANNEN on 6/3/11
---
"I just wanted to thank you for helping us pick out the wood and stain for our fence. It came out just like we hoped. You're product knowledge and courteous manner gave us real confidence in the choices we made. The fact that you didn't question our vision like other lumber companies did, made the experience less stressful. That, in itself, was a great change and will set J&W Lumber apart from any other lumber yard."
Thank you for making this happen!
From Melissa E. Lopez on 4/27/11 via email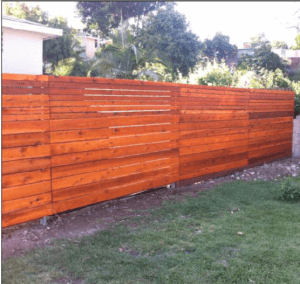 ---