Events at J&W Lumber
At J&W Lumber we provide high quality lumber and Outdoor Building products.
We also host fun and informative events for both homeowners and contractors.
Check Below for some of our newest events:
---
March 14, 2020: FREE Deck Building Workshop @ Escondido
Join us for a fun and FREE event from 10:00 am – 1:00 pm at our Escondido J&W Lumber location. We will be bringing in a local deck building pro to teach an introductory course on deck building including: what materials you should use, common terms, safety regulations and much, much more. TREX  and J&W Lumber specialists will also be on hand to answer any questions you have about our products and specifications. Bring your measurements and ideas for your deck and we will help walk you through the process.
For any questions please contact J&W Escondido at 760-745-6800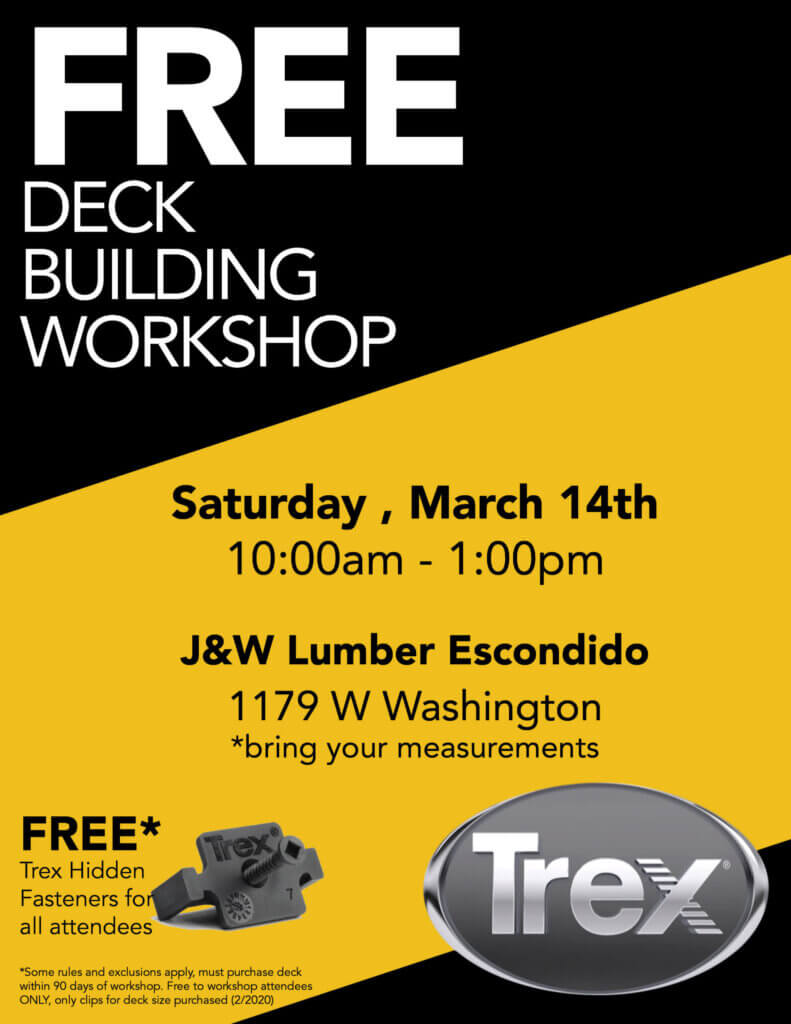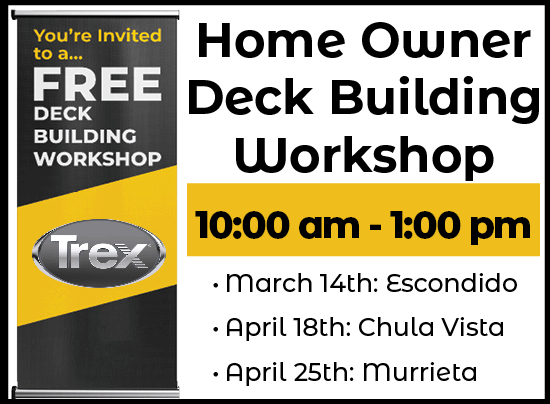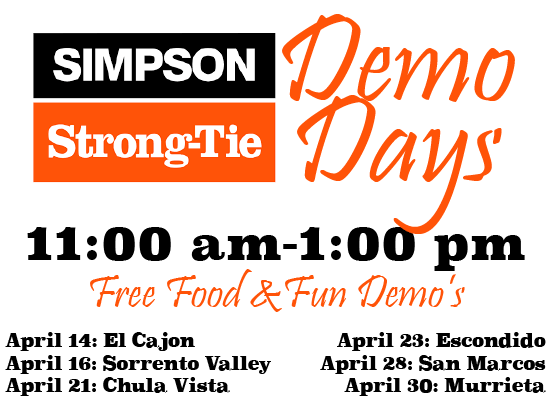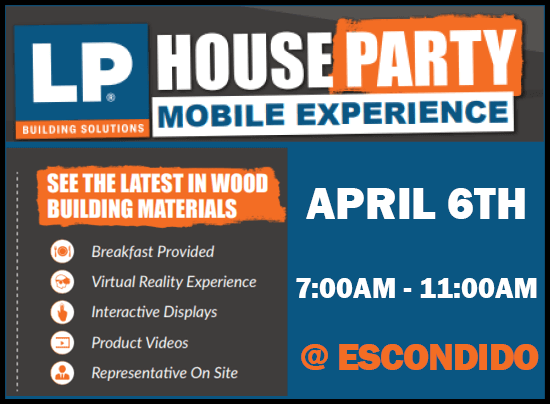 Events Coming to a J&W Location NEAR YOU!
March 14: TREX Deck Workshop for Homeowners @ Escondido
April 6:   LP Building Solutions: HOUSE PARTY @ Escondido
April 14: Simpson Days! @ El Cajon
April 16: Simpson Days! @ Sorrento Valley
April 18: TREX Deck Workshop for Homeowners @ Chula Vista
April 21: Simpson Days! @ Chula Vista
April 23: Simpson Days! @ Escondido
April 25: TREX Deck Workshop for Homeowners @ Murrieta
April 28: Simpson Days! @ San Marcos
April 30: Simpson Day! @ Murrieta