Reclaimed Lumber
Unmatched style, Classic looks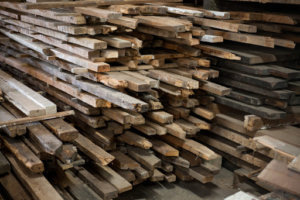 Reclaimed or Recycled Lumber
Why would you make the choice to use reclaimed wood in and around your home or for your next construction or building project? For many people, having wood that's rich in history and character adds a unique beauty, charm and story to their surroundings. For others, it's the conservation element that makes reclaimed wood their number one choice. Still others choose reclaimed wood for its durability and strength.  For you, it could be any combination of these reasons.
Regardless of the specific reason for deciding to implement the use of reclaimed wood, it's human nature for all of us to love trees. They're all around us, tying us back to nature, and wood is a huge part of our lives, our homes — and our history. Adding a reclaimed wood to your home provides a rustic look that almost seamlessly connects your living space to the natural world as well as to the past. It also injects a sense of character and a unique story into your space through the use of the beautiful wood textures that can only be made by time.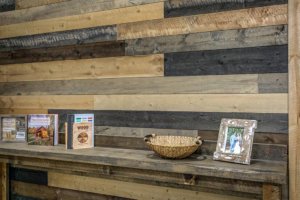 Couer d'Alene Wood Products
Coeur d'Alene Wood, LLC., manufactures and offers an innovative, one-of-a-kind line of aged wood products. CdA Wood's revolutionary, patented process, accelerates the aging of wood, weathering the lumber to give it an authentic barnwood and reclaimed look and character. CdA Wood simply stimulates the organic maturing of the wood that naturally occurs from extended exposure to nature's' elements and achieves a unique color and exceptional aesthetic appeal on each piece of raw lumber without the use of paints, stains or other contaminants. The Xcelerated product line has the structural integrity for outdoor siding and trim and is safe for indoor accent walls, ceilings and other applications. All products are manufactured in the USA.