Post and Rail Fencing
Rustic Frontier Look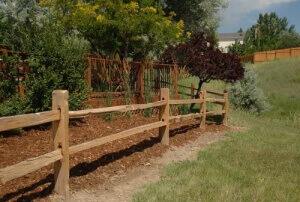 Cedar Split Rail Fencing
Basic Design–Simple Installation–Rustic Look–Unobstructed view. One of the most rustic fence designs, strongly representative of the simple country life, split rail fencing is composed of just that: two or three split rails, inserted into two equally rough-finished wooden posts. The posts are secured in the ground with or without concrete. Perhaps, the simplest fence design, it is mainly used as a border fence to aesthetically separate different areas. This fence provides a defined division of areas without obstructing the view.
Lodge Pole Fencing
Lodge pole fencing is a rustic, durable fence. Posts and rails are treated to resist insects and decay.
Lodge Pole Posts and Rails
Treated for ground contact.
Available in:
4′ – 2 hole Post: Line, Corner and End
7′ – 3 hole Post: Line, Corner and End
8′ – Rail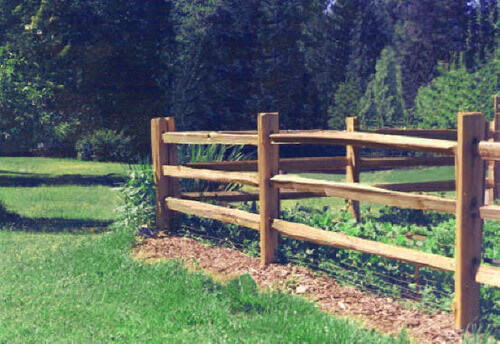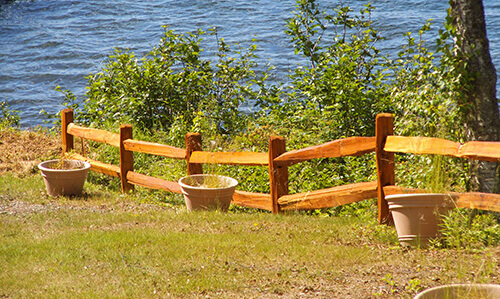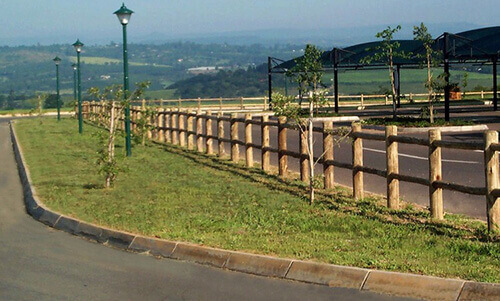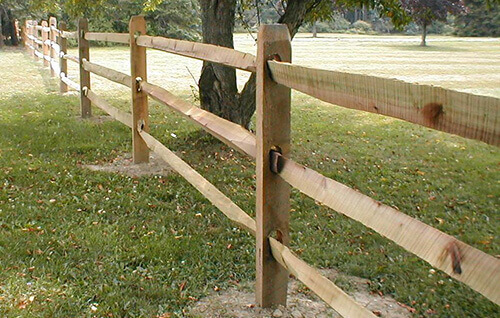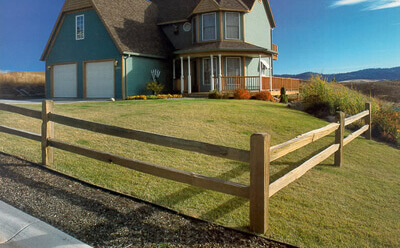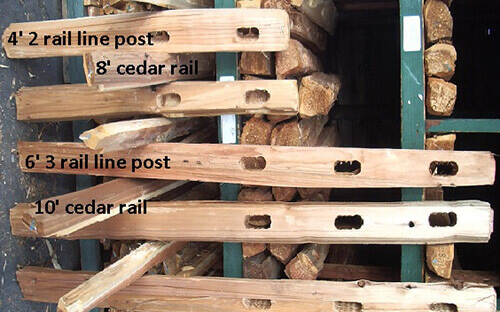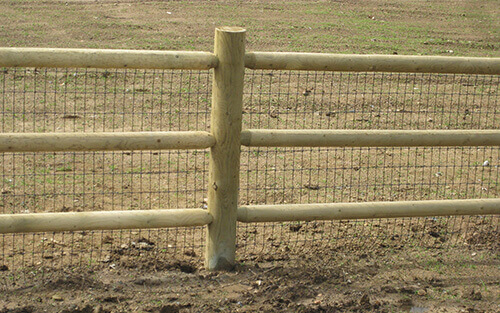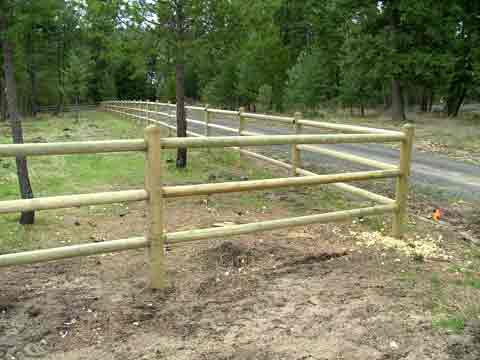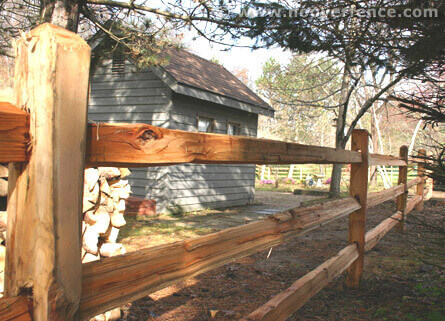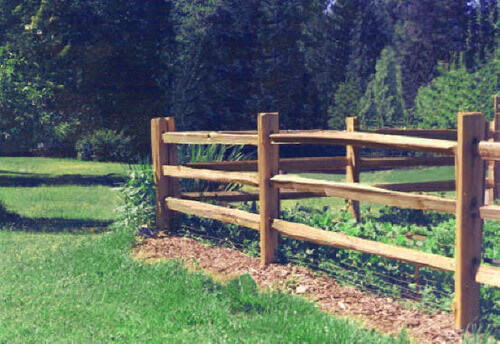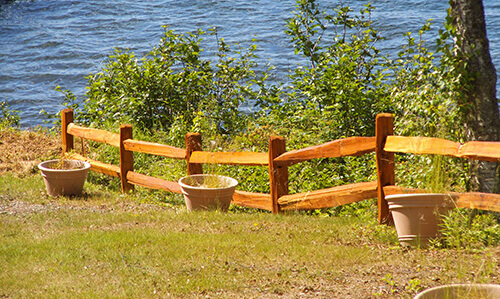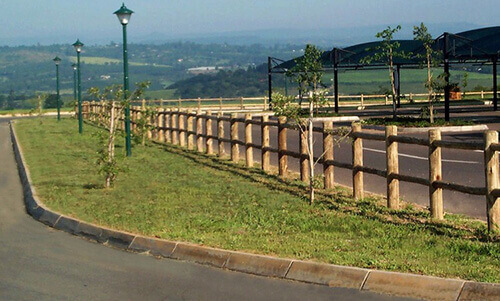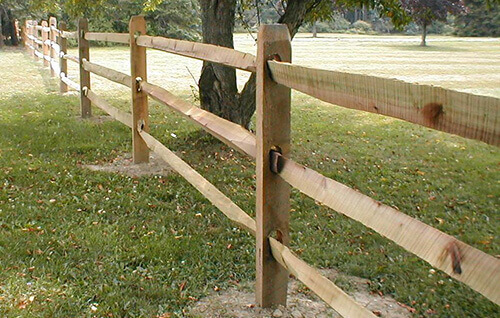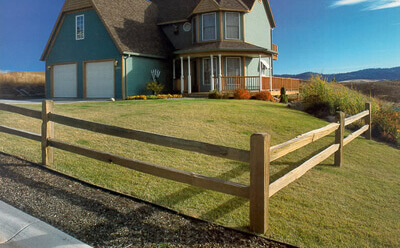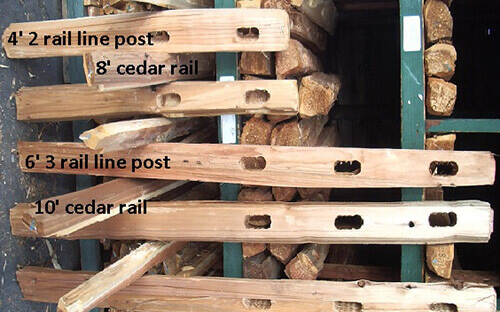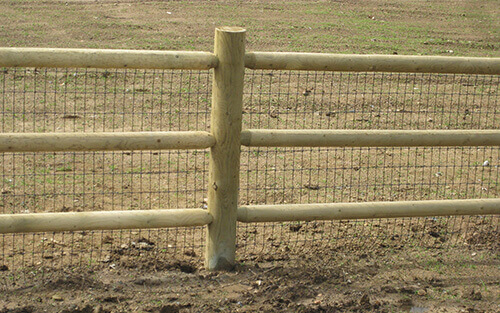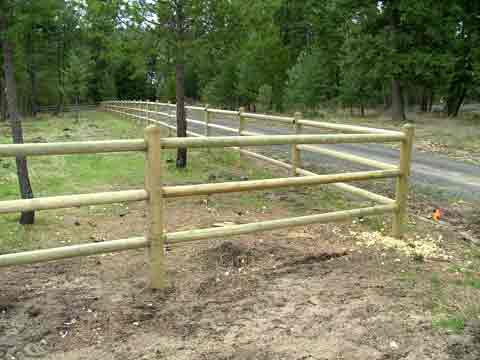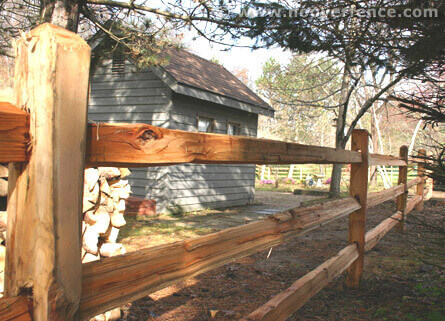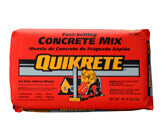 Don't Forget:
QUIKRETE® Fast-Setting Concrete Mix (No. 1004)
is a special blend of fast-setting cements, sand and gravel designed to set hard in approx. 20 to 40 minutes. Sets posts without mixing. Pour dry mix into hole and soak with water. Available in 50 lb. bags – 64 per pallet.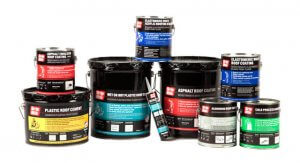 GripRite Asphalt Emulsion
Extend the life of your fence post by waterproofing what's in contact with the ground. Most fences fail over the years from a rotted wood post. Using Asphalt emulsion will keep the moisture out of the post and extend its life.