Metal Deck Railing
Uniform & Attractive Metal Railing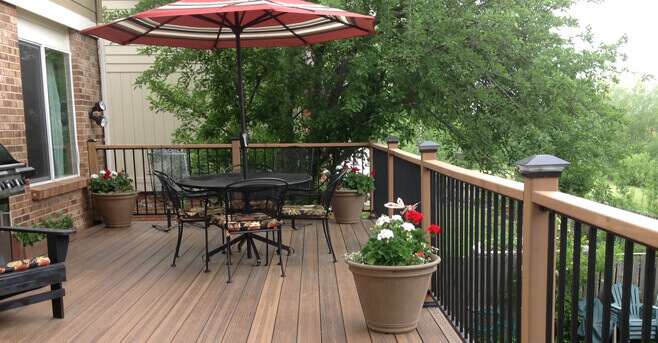 EXCALIBUR™ wrought iron railing system, by RDI Metal Works, offers the beautiful, sturdy, and sophisticated design of metal deck rail or porch railing. The factory-welded infills add strength and make installation easy, while the three coat finish ensures longevity. The satin, low-gloss finish conceals marring, fingerprints, and dirt helping the rail look great for years to come.
---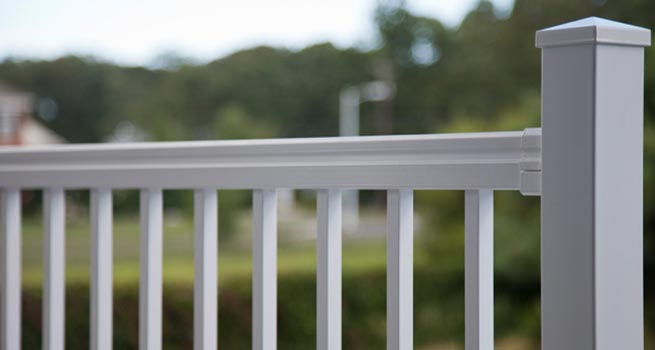 AVALON™ Aluminum Railing by RDI Metal Works has unique style options and combines form and function to add a rich stylish look to your home. Avalon Aluminum Deck Rail comes in pre-assembled railing panels and allows you to select your top rail. Avalon provides strength durability and will not easily bend, rust, or break. The Securatec™ locking strips, which are pre-installed into the top and bottom rails, help the balusters remain secure, rattle-free, and locked into place and also eliminate the need for spacers and screws.  If you're looking for an attractive, low-maintenance, and durable deck rail for your home, Avalon Aluminum Railing is a great choice for you.  Also, Avalon Railing meets ASTM standards, is AAMA certified, and exceeds most building codes.
---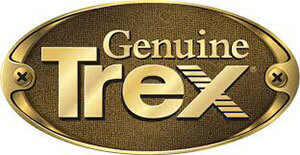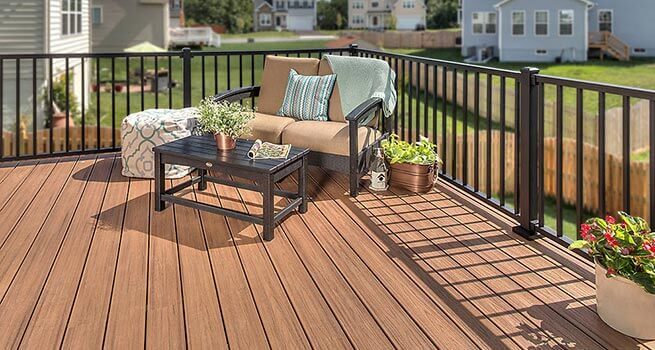 Trex Reveal
Trex® Reveal aluminum deck and porch railing is versatile and sleek. It is designed to withstand the rigors of commercial use, yet attractively designed to be a popular pick for homeowners or condominium complexes. Reveal railing easily attaches to hardscapes like stone patios and offers ultra-low maintenance.  Its slender profile won't block your views, making Trex® Reveal perfect for a sleek, contemporary aesthetic.
Trex Reveal Railing Installation Guide
Trex Reveal Railing Limited Warranty
---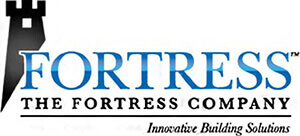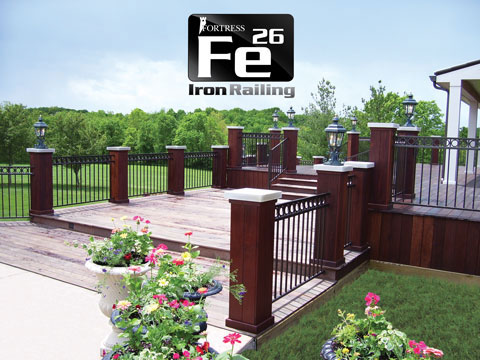 Fortress Iron Railing
Fortress Fe26 Iron Railing provides customization of traditional iron railing and also brings quality to any patio, deck, or balcony. Its pre-welded panels provide a clean, classic appearance that is versatile for a variety of applications and surfaces. Its pre-galvanized steel, zinc phosphate, DuPont® e-coat and DuPont® premium powder coating make it among the most elegant and durable iron railing systems available. Fortress Fe26 Iron Railing is basically maintenance-free and comes in standard black color or a textured finish in Antique Bronze or Black Sand.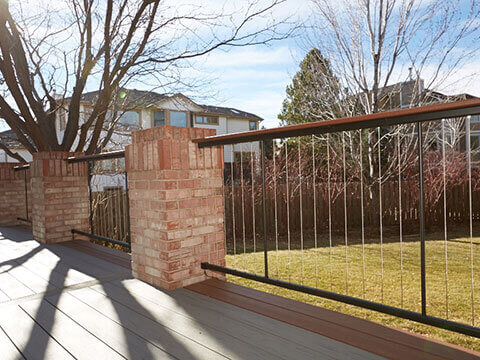 Fortress Vertical Cable Railing
The Fortress Vertical Railing panel system is the first vertical cable railing system in the the industry. It comes in 316 Marine grade stainless steel cable and components and can be install on almost any code-approved post including wood, composite, vinyl, and metal.  Fortress Vertical Railing offers easy installation and is basically maintenance free.
Metal Railing Photo Gallery