Trex Decking
Biggest Name in Composite Decking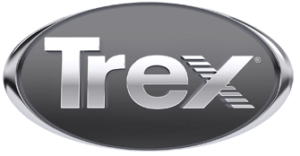 J&W Lumber is an exclusive Trex Dealer stocking the entire Trex Decking and Railing lines. We have everything Trex in-stock everyday!
Make special ordering parts, pieces and accessories a thing of the past with J&W. Completing your Trex project has never been easier! Check out the Trex decking colors here!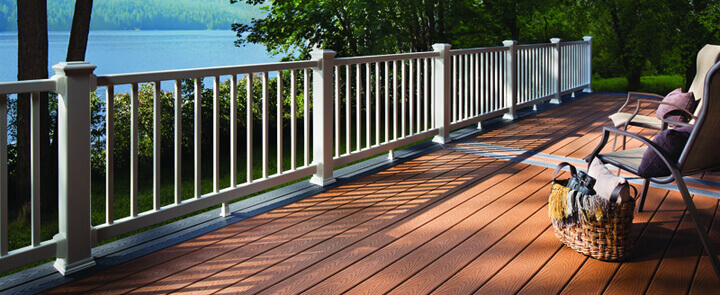 Select® Decking
Trex Select decking and railing features easy designs and adds Trex's renowned luxury and affordability to your home. Trex Select decking features great colors inspired by nature as well as high-performance technology that will keep your new deck looking beautiful year after year. White railing is a simple solution if you're looking for a clean finish to complement your deck. You can create an aesthetically appealing, affordable outdoor living space without compromise.
Download the Trex Brochure to learn more >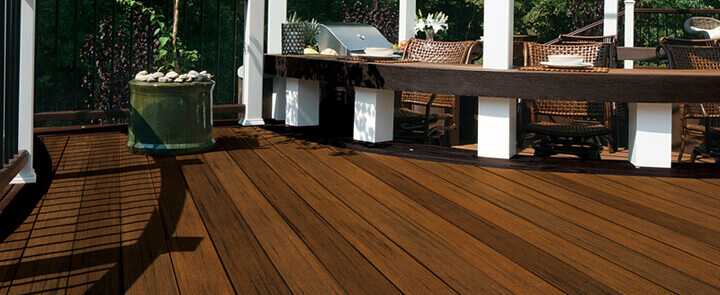 Transcend® Decking
Transcend is Trex's decking solution that provides deep wood-grain patterns and luxurious colors to create a premium, quality look that is beyond parallel.
The easy, care-free maintenance means no sanding, no staining and no painting. Simply use soap and water to clean your new deck!
Transcend guarantees to maintain its vibrant color and lux finish – no matter how harsh the weather or stains – thanks to its unyielding shell protection.  The 25-Year Limited Residential Fade & Stain Warranty will give you confidence in your new deck's ability to look beautiful year-round.
A Transcend deck uses 95% recycled board (almost the whole thing!) so you can feel good about going GREEN.
Download the Trex Brochure to learn more >
Trex Custom Curve Bending Service
Stay ahead of the CURVE
True Deck Customization! Decks are built is so many shapes and sizes and now you can even round them out. Finally a deck can be built that can fit just about any shape and space. So to help you master the modern luxury deck use the Trex CustomCurve™ Bending Solution Service exclusively at J&W Lumber.
More info on J&W Lumber's Custom Curve Service >
Trex Fascia
Finishing your deck? We have the edge! Nothing beats the beauty, performance and low maintenance of Trex® Fascia and stair risers. They are available in colors to match every one of our Trex decking lines, including a contrasting high-performance white.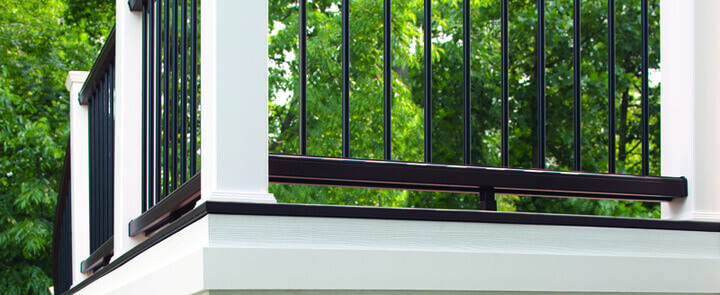 Elevations Steel Deck Framing
Trex has reinvented deck framing by creating a system that is both stable and consistently flat, with the outdoors in mind. A triple-coated steel substructure provides the base onto which the high-performance deck is then built to last.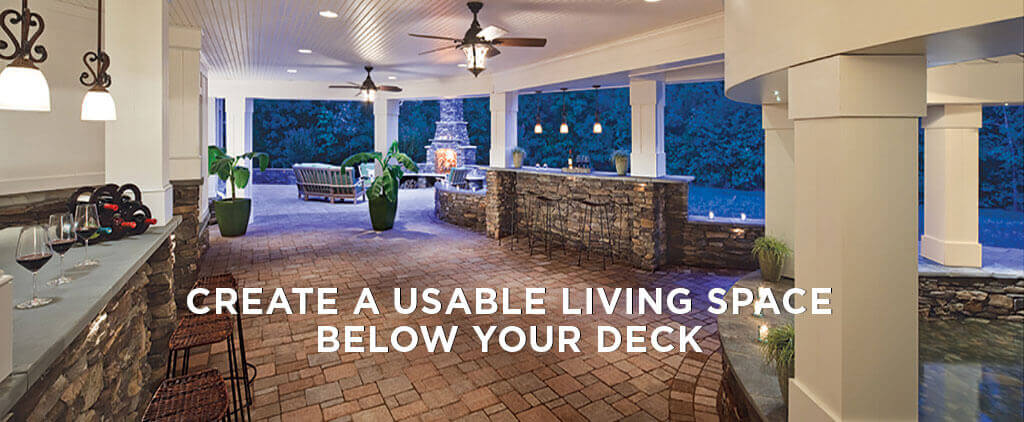 Trex RainEscape
You can create a dry patio area in the space below your deck by using the unique under-deck drainage system, Trex RainEscape. A system of troughs and gutters keeps weather and spills from dripping through the deck boards. RainEscape can be installed on an existing deck by removing the flooring prior to installation. Utilities and ceiling can be added after the Trex RainEscape system has been installed.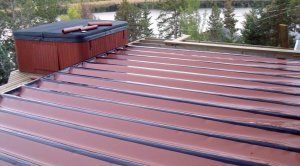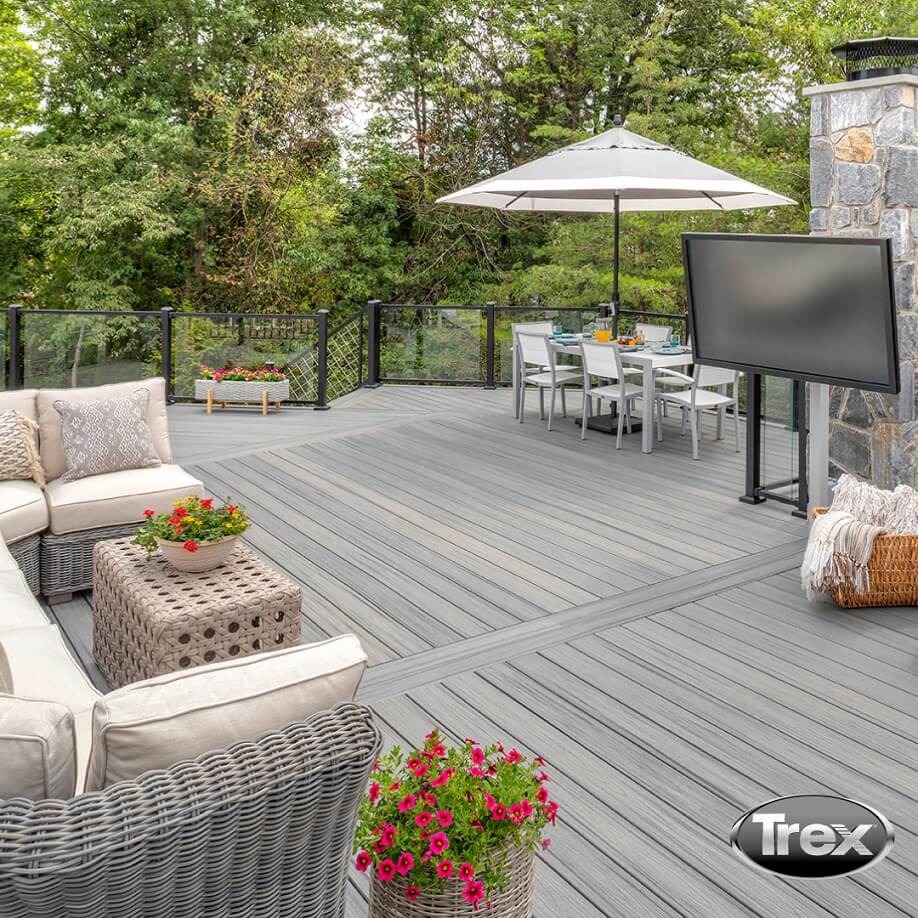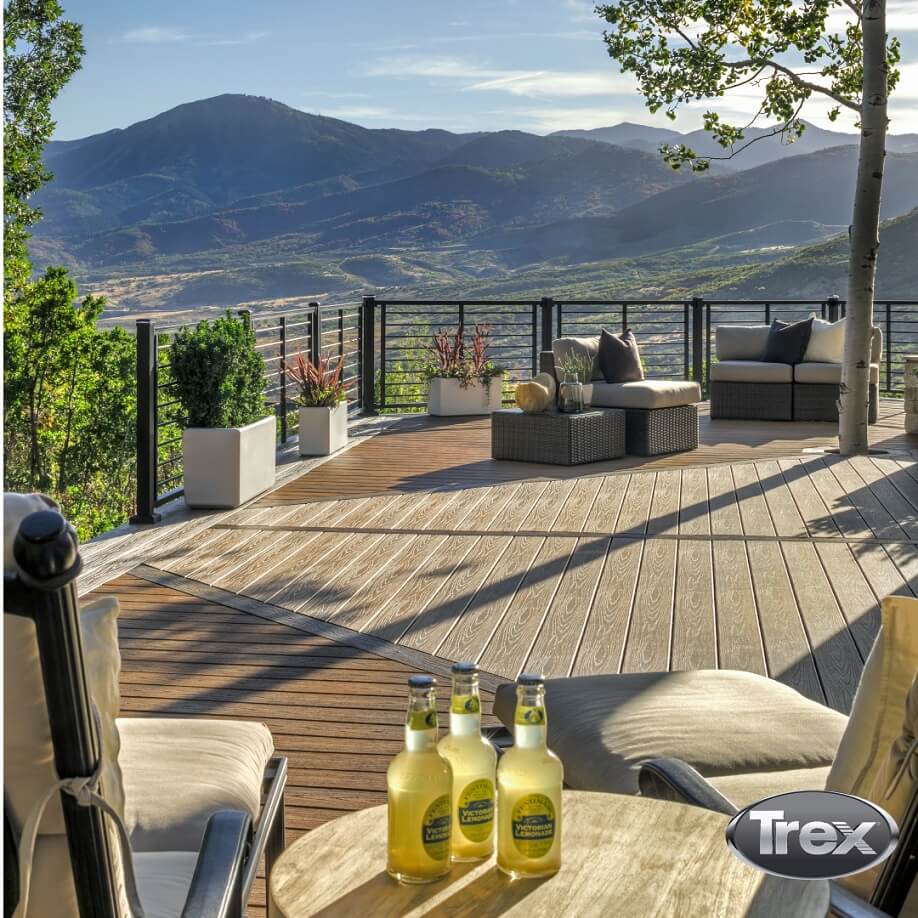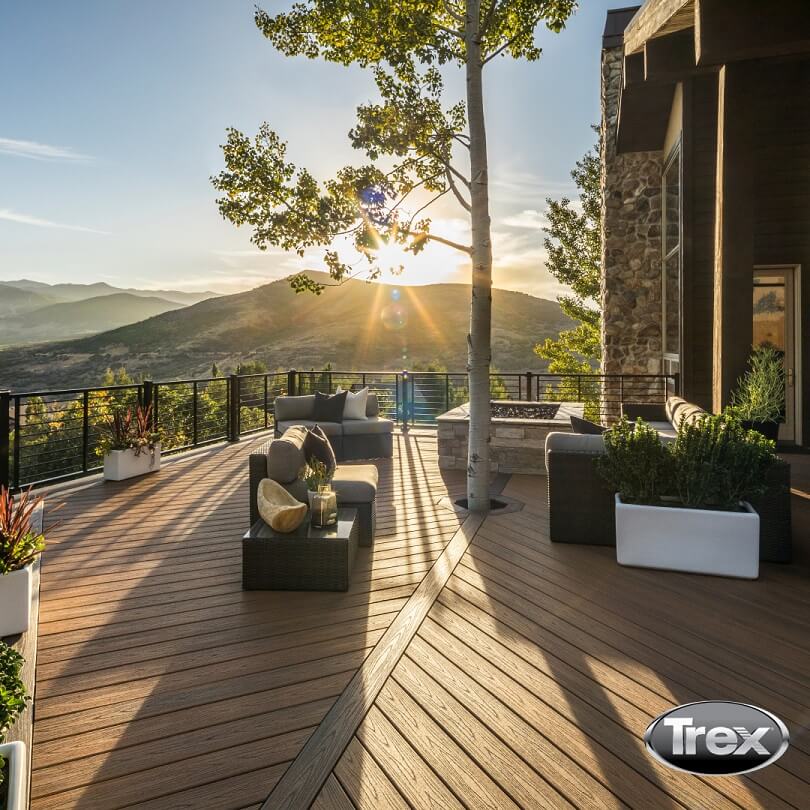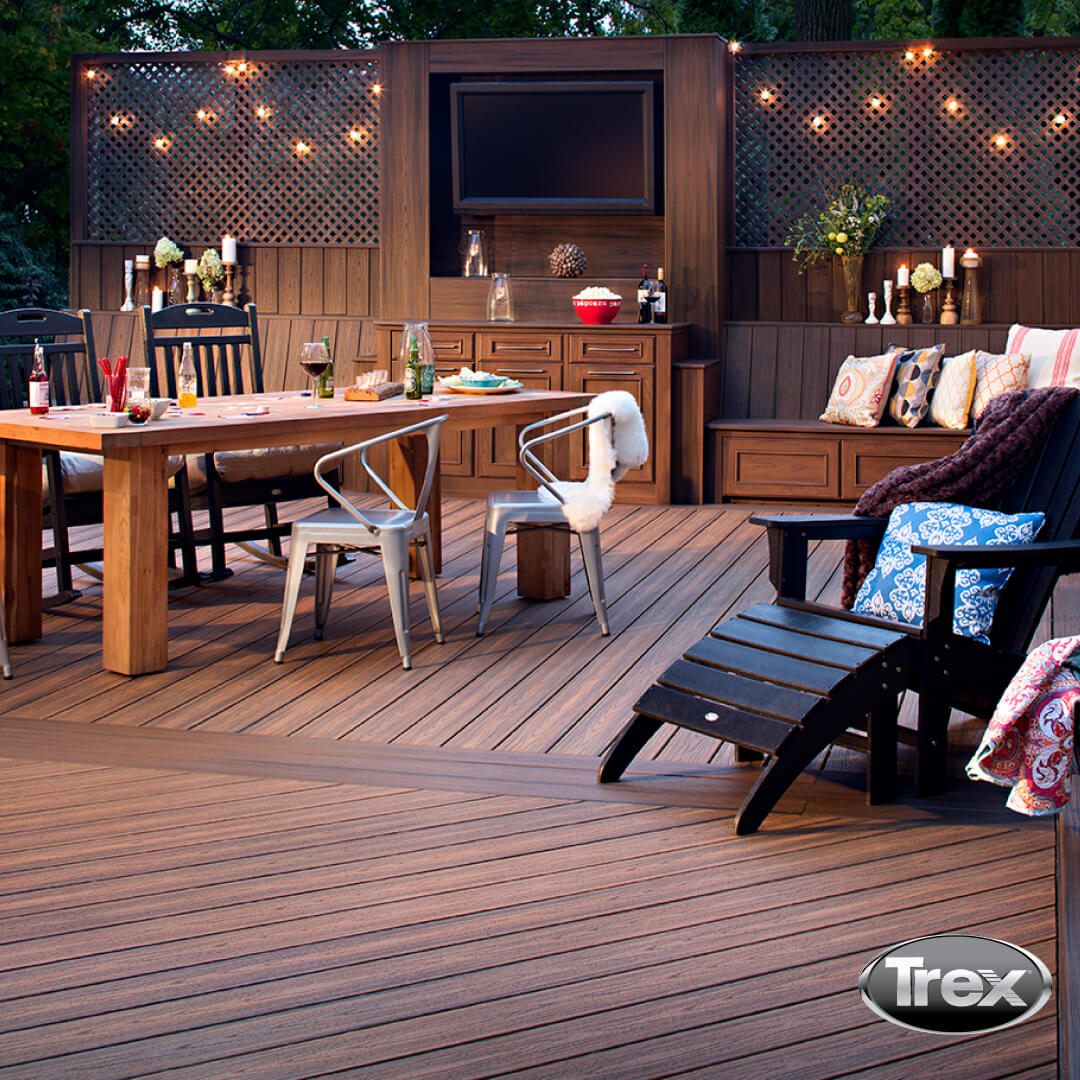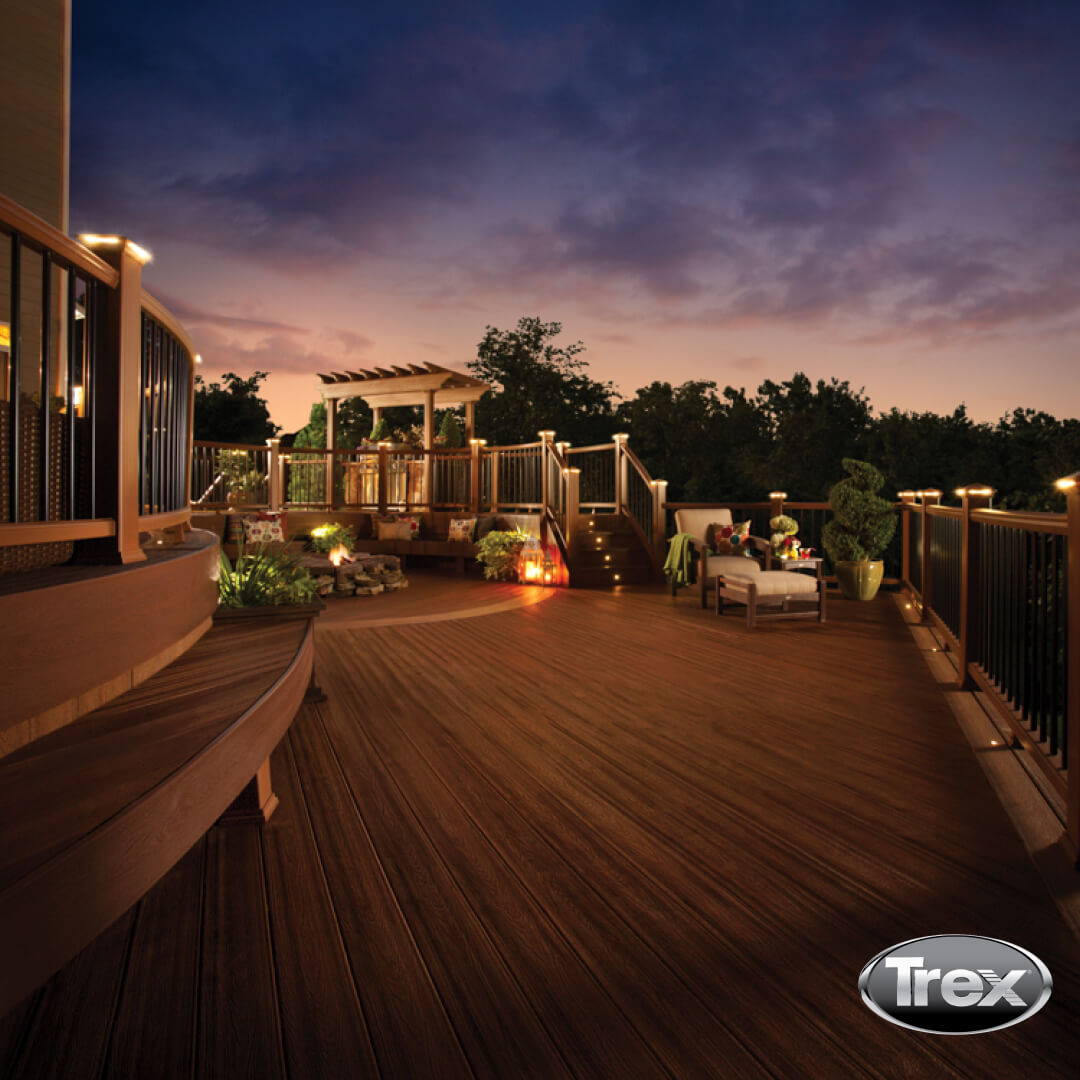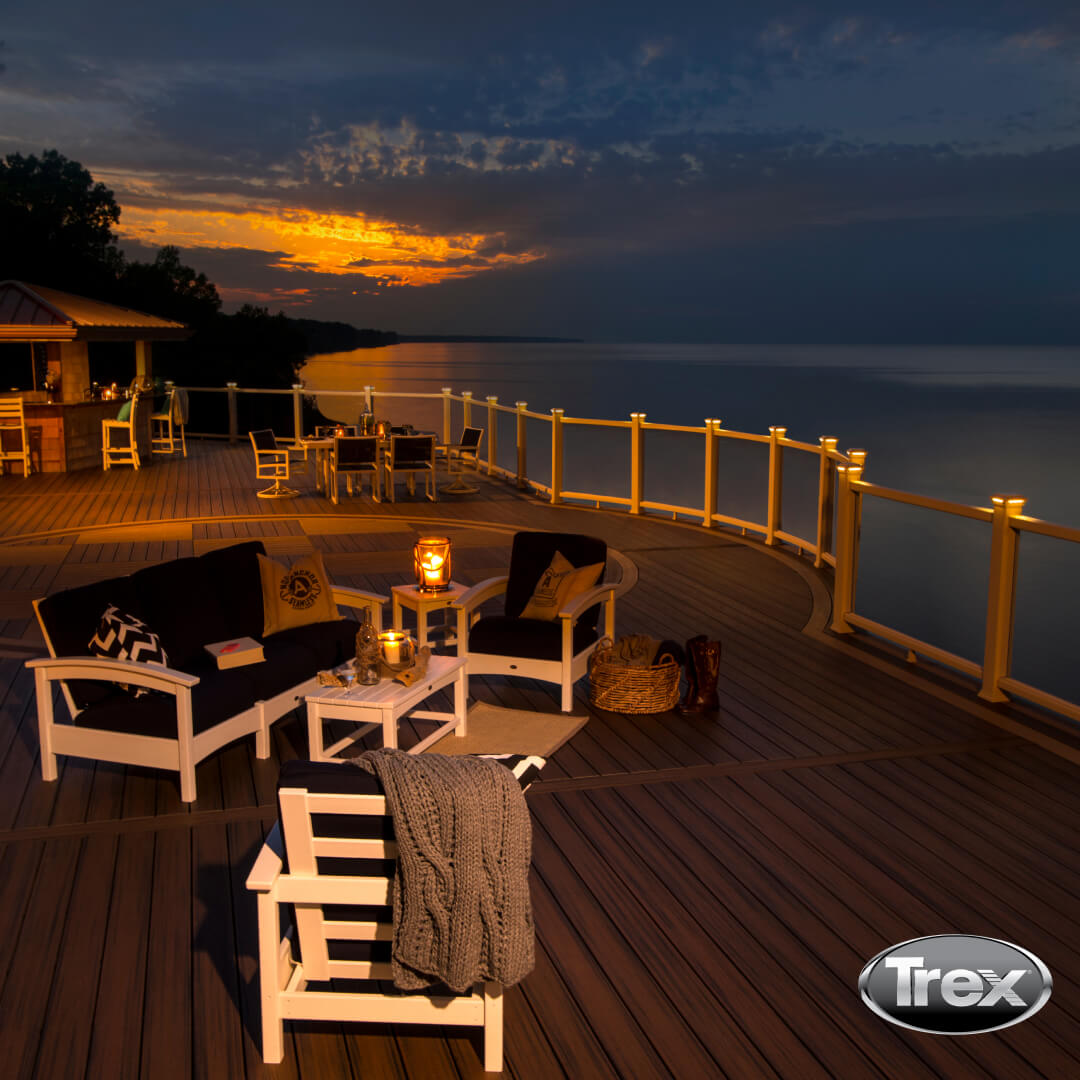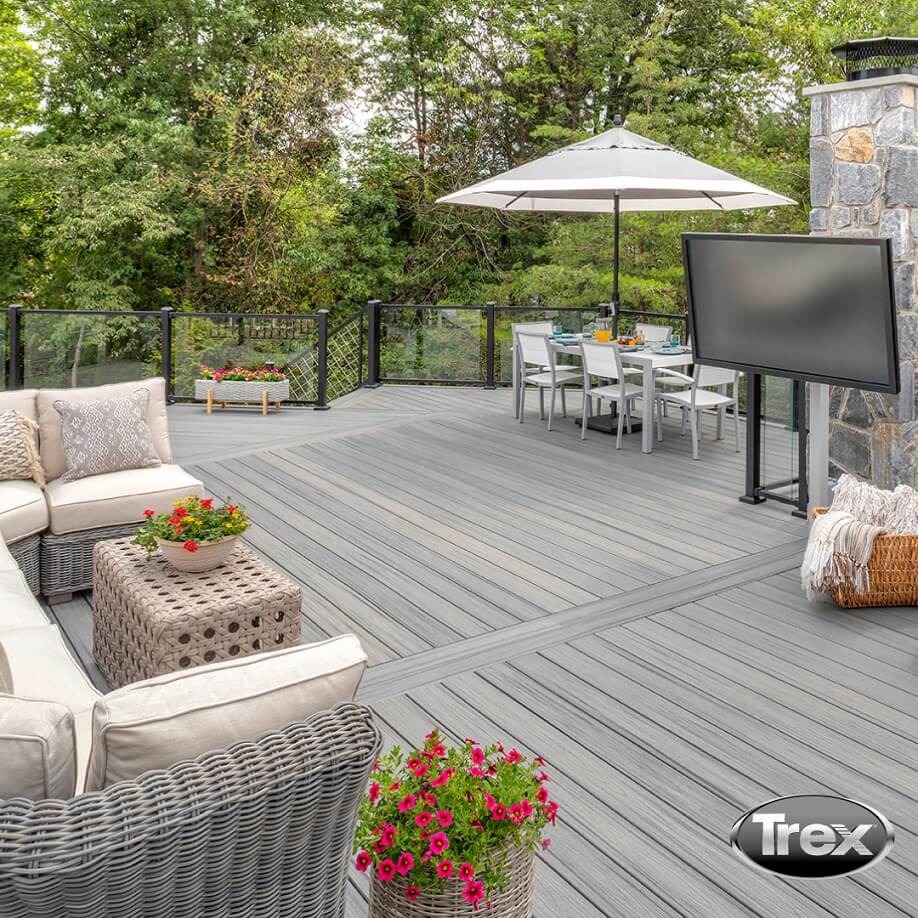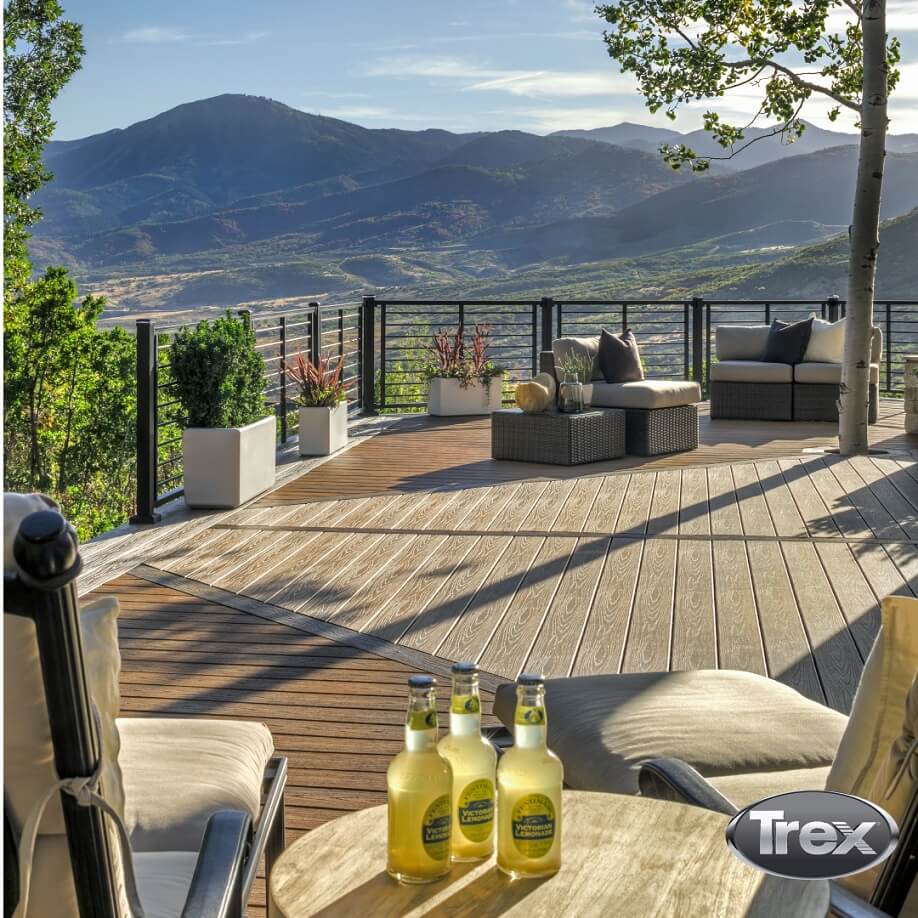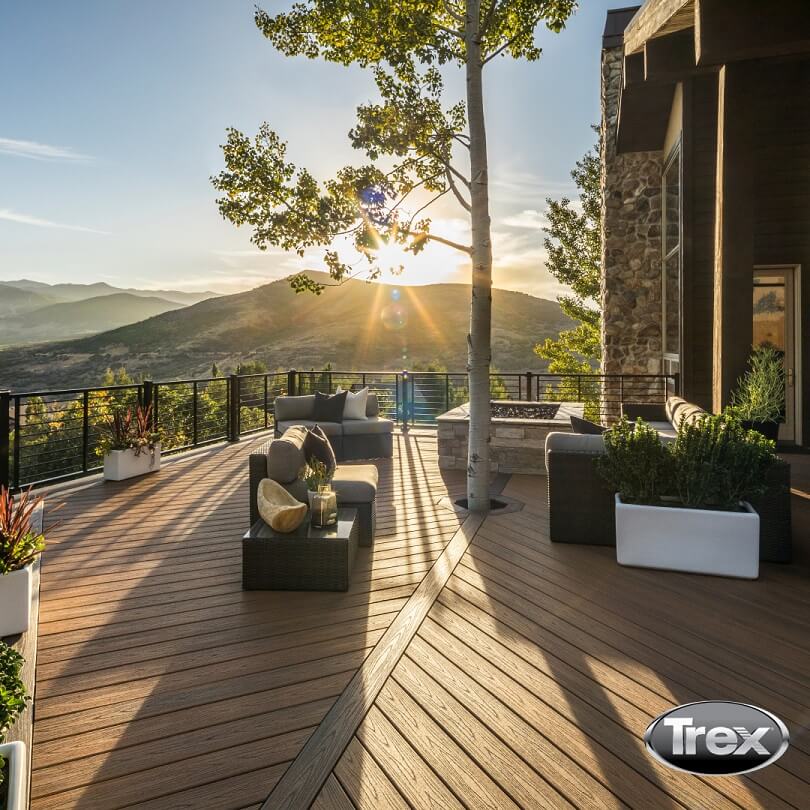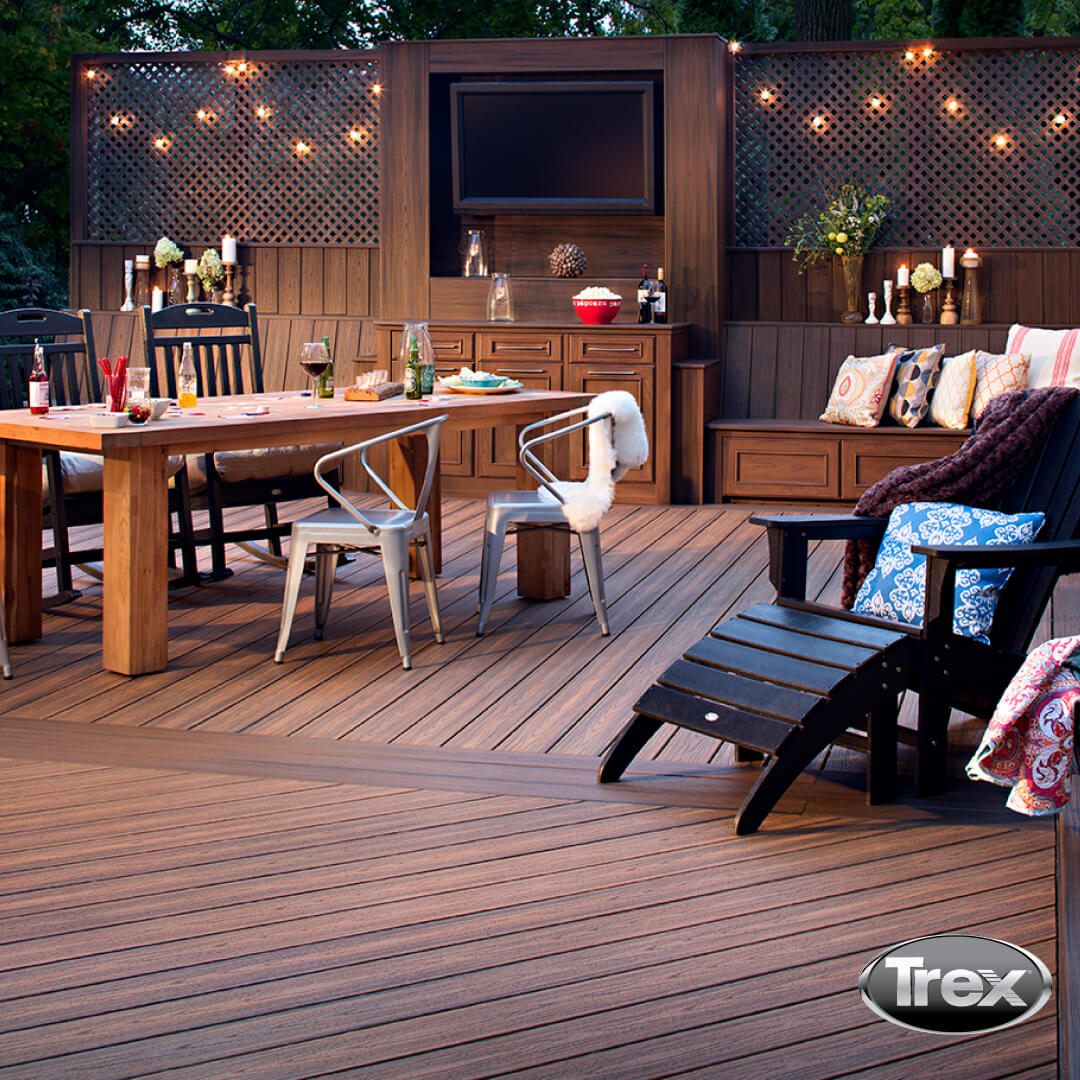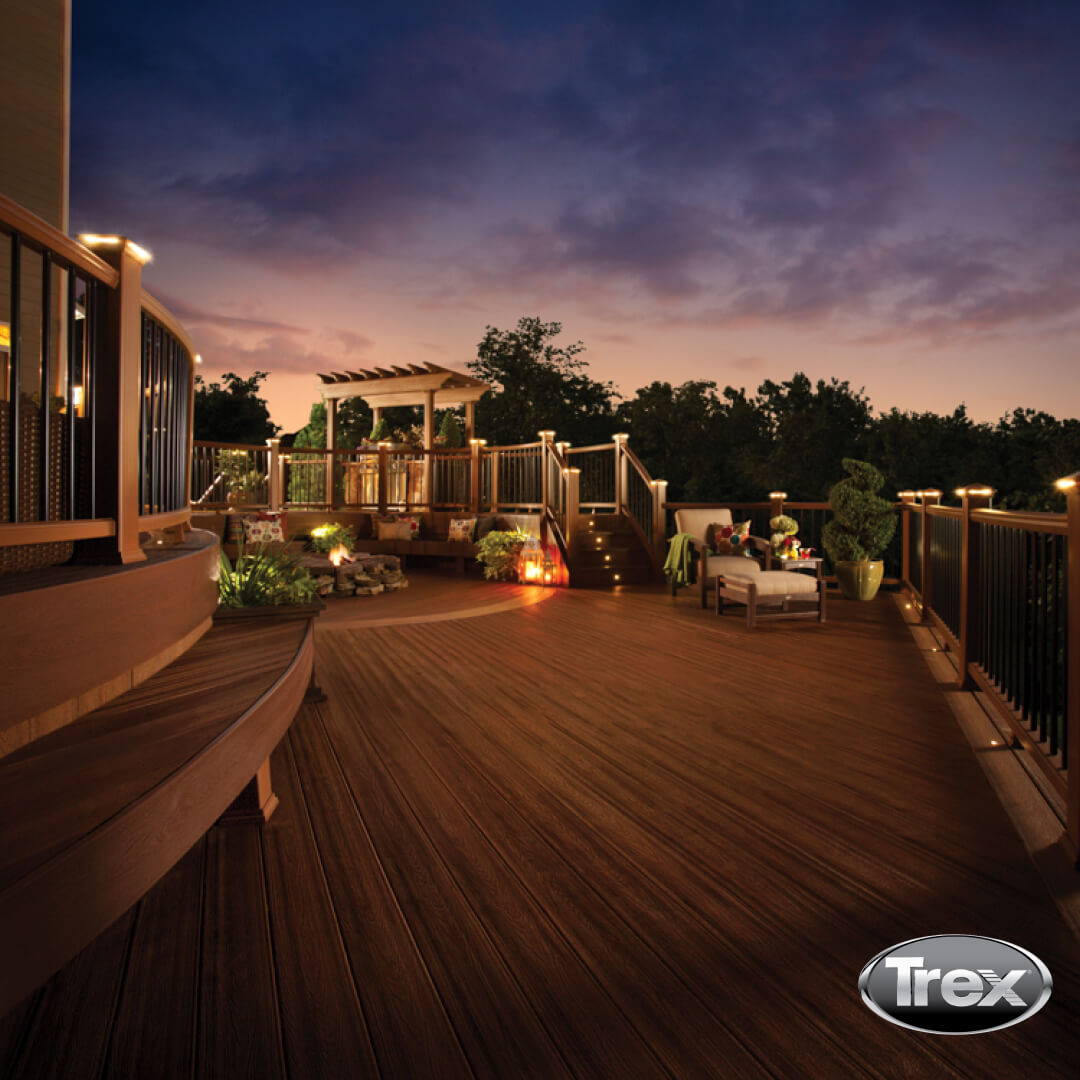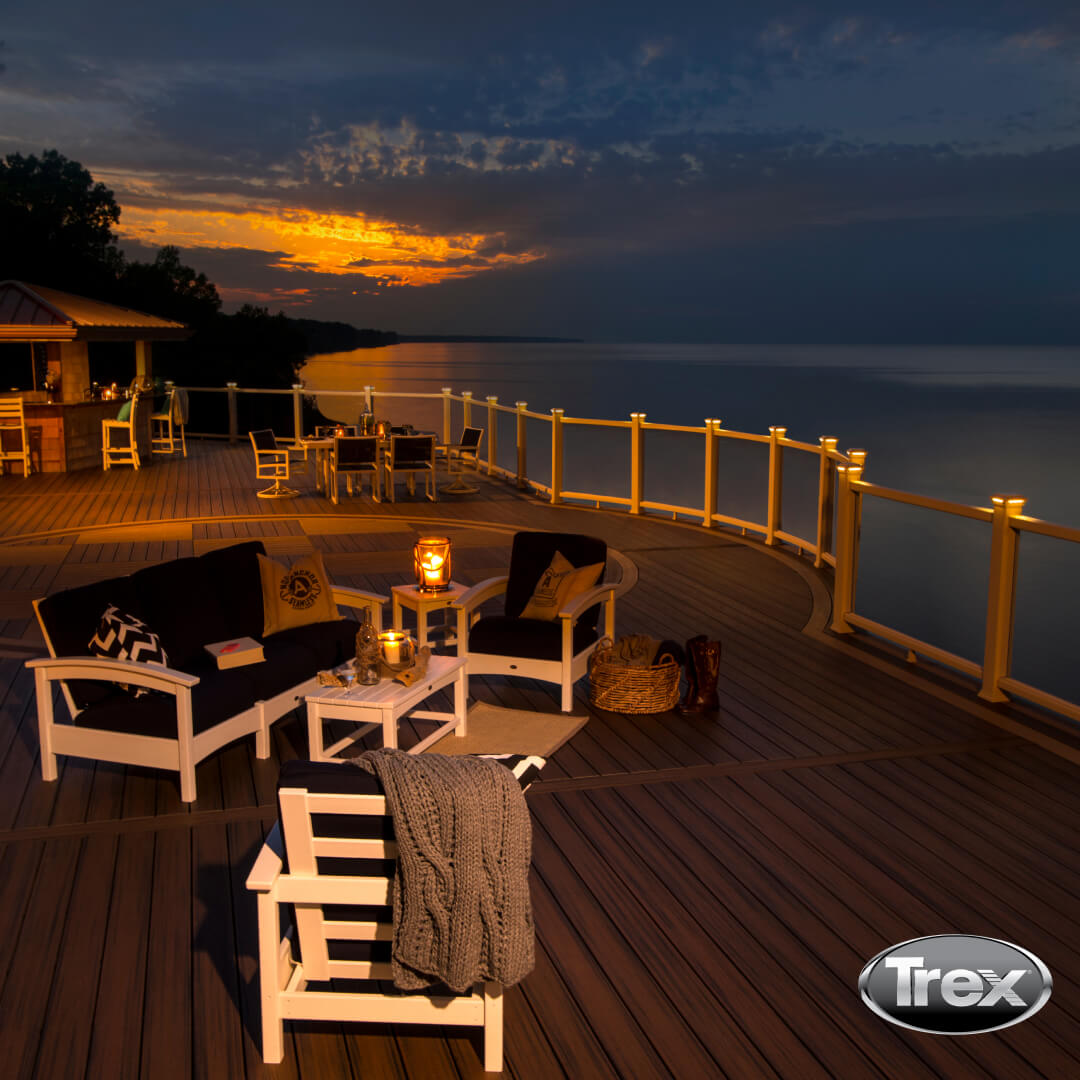 Don't Forget:
Diablo Trex Composite Blade
When cutting composite decking materials, the recommended blade is Diablo's TrexBlade. The Diablo Trex Composite Blade delivers maximum performance and the highest quality of finish.  It is a deck 'must-have' tool for both professionals and homeowners planning composite decking projects. The new saw blade line has a modified triple chip tool grind design as well as Diablo's Perma-SHIELD® non-stick coating, and specific TiCo™ Hi-Density carbide which combine to deliver more efficient and cleaner cuts with no swirl marks and a dependably longer cutting life..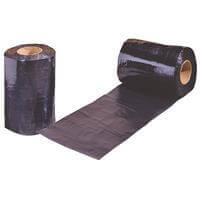 4″ Tamko Tape
A flexible self-adhering rubberized asphalt sheet membrane, Tamko Tape is the perfect adhesive that contains a clear polymer film that resists UV degradation and has a removable silicone-treated release film. To extend the life of your deck and prevent squeaking while walking on it, TW Moisture Wrap is an ideal solution.