Siding Tools & Supplies
Everything you Need to Do the Job Right

HardieWrap
HardieWrap Weather Barrier reduces water intrusion while allowing water vapor from inside of your home to escape, keeping the area within your walls dry. The material is composed of high-performance, non-perforated, non-woven polyolefin with a unique MicroTech™ coating that helps prevent mildew and reduces energy loss. We stock 9'x150′ rolls.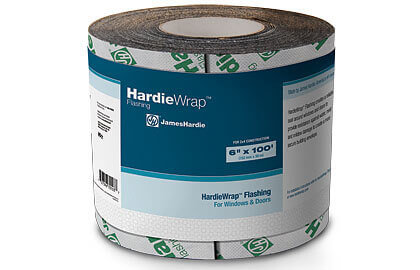 Pro Flashing
HardieWrap Pro-Flashing is a butyl rubber self-adhesive designed to peel and stick around windows, doors and fasteners, preventing water and air intrusion.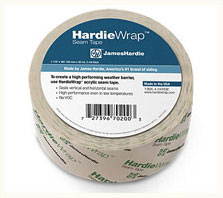 Seam Tape
Use HardieWrap Seam Tape to seal vertical and horizontal seams or small holes in the weather barrier.

DuPont Building Tyvek Envelope Systems
DuPontBuilding Envelope systems are a weather barrier option that meet or exceed codes and help extend building life. They resist moisture and air and are highly permeable, which reduces the risk of condensation damage, wood rot, and mold growth. We stock 3'x100′ and 9'x150′ rolls.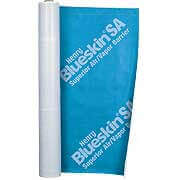 Henry Blueskin House Wrap
This next-generation vapor permeable air barrier, which is ideal for wood frame construction, picks up where most house wraps leave off. Henry Blueskin® VP100 is a peel-n-stick system that is effective against both water and air intrusion.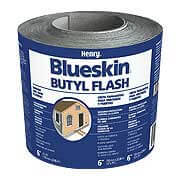 Henry Butyl Flashing
Blueskin Butyl Flash Window and Door Flashing is designed for use as a concealed peel-n-stick membrane barrier against water, air and moisture intrusion. Commonly used to create a weather-tight seal around windows and doors, joints in sheathing, and as a general flashing in residential construction.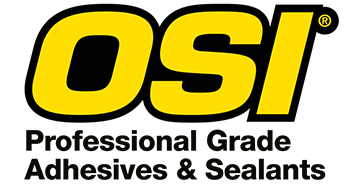 Window, Door and Siding Sealants
J&W Lumber is proud to offer one of the leading brands of sealants in the industry. We stock the top ten Hardie Color matched colors in Quad and sell it by the tube. Most retailers only offer these by the case and have to be special ordered. Check out our selection of OSI brand products.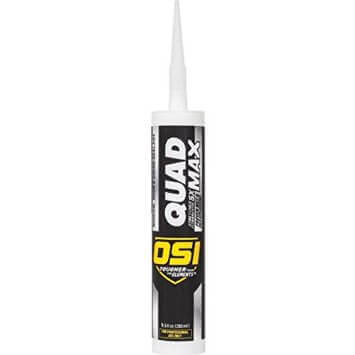 Quad Max White
The Best Window, Door & Siding Sealant from OSI®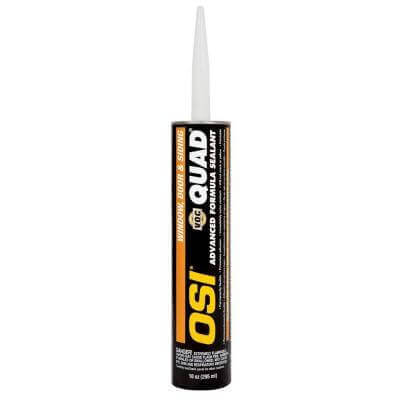 Quad White/ Clear
Window, Door & Siding Sealant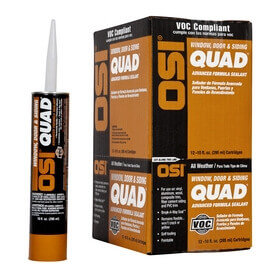 Quad Color Match
Offering a multitude of color matched caulk solutions, our line of OSI color sealants blend seamlessly across a variety of window, door and siding substrates.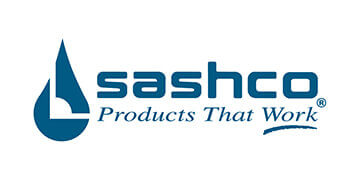 Sealants for every type of job
Whether you're looking to repair a cracked driveway, fix a leaky gutter, or re-caulk your bathtub, J&W Lumber has the right caulking products for you. When it comes to sealants, picking the right product for the job is critical. That's why we have a complete line of solutions specifically formulated for your success.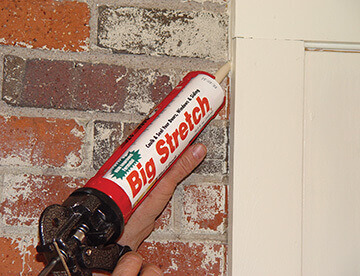 Big Stretch
Homes move. They move when the temperature changes, the rain falls, the wind blows or the earth quakes. Big Stretch will stick, twist, bend, compress, and stretch to handle most any movement your home can dish out.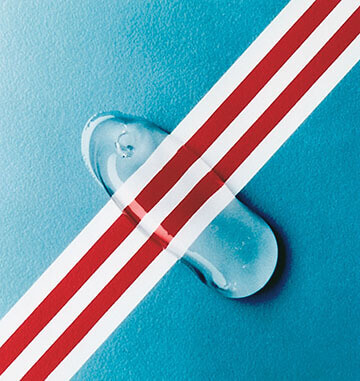 Lexel
Lexel® is super-elastic, adhesive, paintable and sticks to just about anything. Lexel clear caulk is 19 times clearer than silicone and won't yellow or cloud up over time.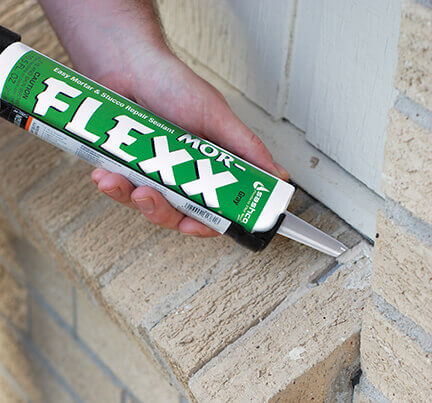 Mor-Flexx
Mor-Flexx flexible caulk is textured to seal the cracks and blend in with mortar, stucco, or concrete. It is paintable so you can match your current material colors. Plus, it stays elastic over time.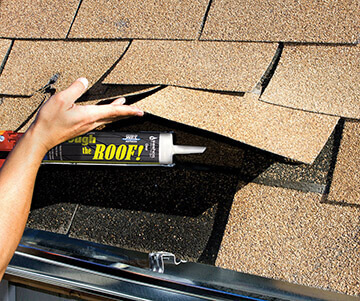 Through the ROOF!
Through the ROOF! is a unique roofing caulk developed to stop leaks anytime – even while it's raining. Since it sticks to wet surfaces you can fix the leak while it's leaking. Through the ROOF! sticks to almost any roofing surface including asphalt, metal, concrete, plastic, wood, and more.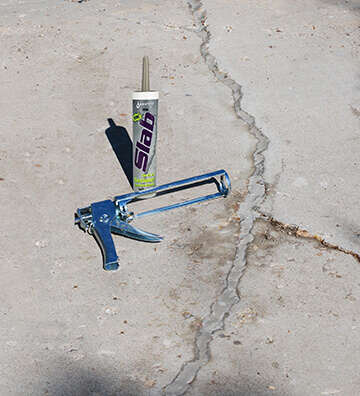 Slab
Slab® seals, fixes and repairs concrete cracks. It's extremely elastic and moves when the concrete heaves or your foundation settles maintaining a tight, waterproof seal. Its powerful adhesion won't let go on joints as wide as 3".
Adhesive for Every Project Need
J&W Lumber offers a selection of the most popular adhesives used by the professional or the weekend warrior.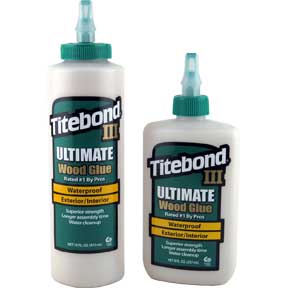 Tight Bond Wood Glue
From woodworkers to professional contractors to DIYers, Titebond® III is the popular choice for wood glue, especially in outdoor applications or when concern for substantial moisture calls for the use of a Type I glue.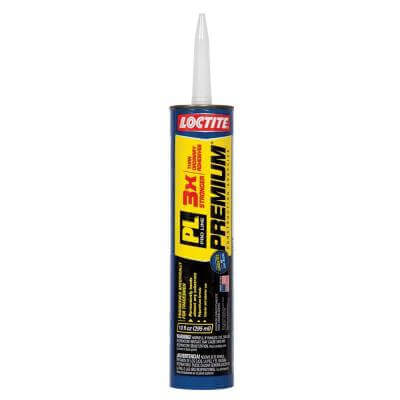 PL Premium
Loctite® PL® Premium® Polyurethane Construction Adhesive is VOC compliant and adheres to almost any construction surface.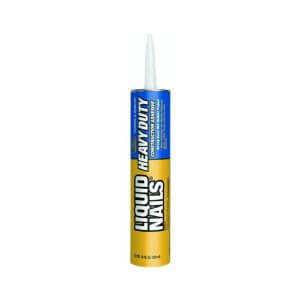 Liquid Nails
Liquid Nails Heavy Duty Construction Adhesive is suitable for both interior or exterior use.  It is a high-strength construction adhesive designed to provide outstanding adhesion and durability.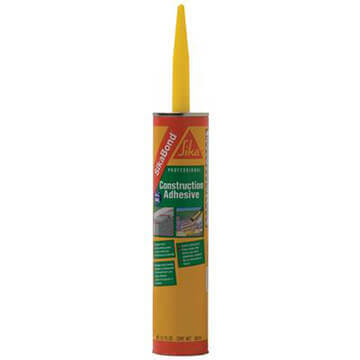 Sika Bond
SikaBond Construction Adhesive sealing compound can seal a verity of materials.  It has permanent elasticity and resists water once it's cured.
Installation Tools
It's like having a helper with you on the job. The set of two Gecko Gauges clamp to each siding course, helping support and gauge the next course. Siding installers love the fast accurate installation results that come.
Download the Gecko Gauge Product Catalog >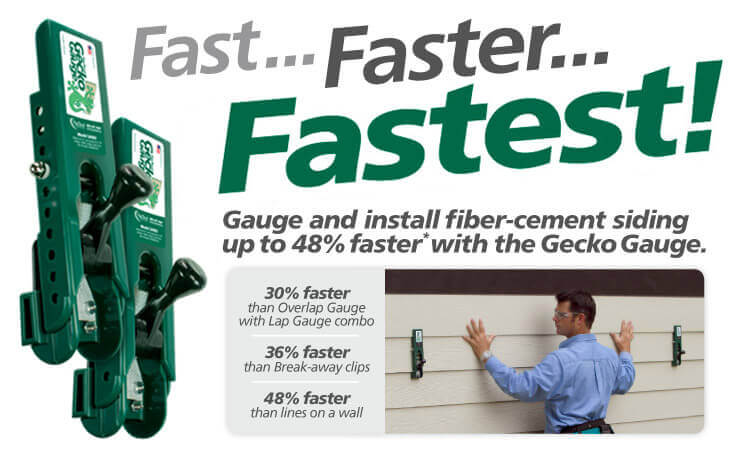 Cutting Tools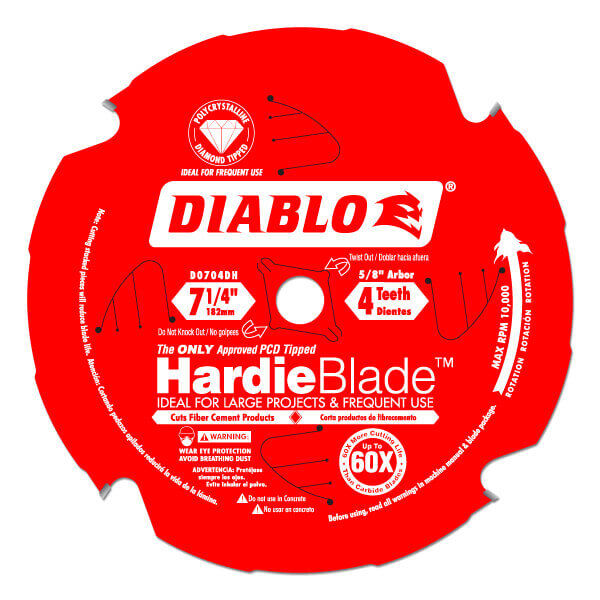 Diablo Hardie Blade
Diablo HardieBlade™ is the only approved PCD (Poly Crystalline Diamond) tipped fiber cement blade recommended by James Hardie Building Products. Diablo's co-branded Diablo blade generates up to 5% less dust*. The PCD triple-chip design offers up to 60-times longer cutting life than standard carbide blades.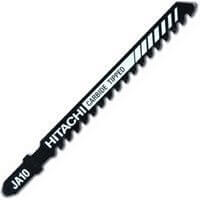 Hitachi Fiber Cement Jigsaw Blade
The Hitachi 4″ 6 TPI Jig Saw Blades For Fiber Cement Siding is ideal for several abrasive applications.
The Jigsaw blade is designed for fast, coarse cutting of abrasive materials
Ideal for use on fiberglass-reinforced plastic, cement bonded particle board and fiber cement
Carbide-tipped for durability and cutting strength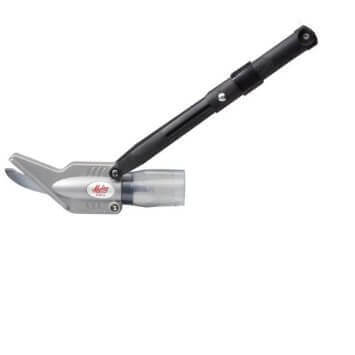 Malco Fiber Cement Shears Drill Attachment
Turn your power drill into a "Fiber Cement Shear"! Malco's unique TSF1 attaches to your existing cordless or A/C drill adding a great new tool for you.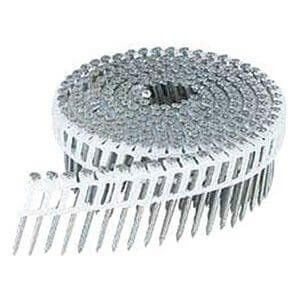 Siding Nails
GripRite and Simpson Strongtie
J&W Lumber offers Coil, Diagonal and Straight Gun Nails to complete the siding and trim project. We stock coated and galvanized nails from GripRite and stainless steel nails from Simpson Strongtie.
Download the GripRite Brochure >