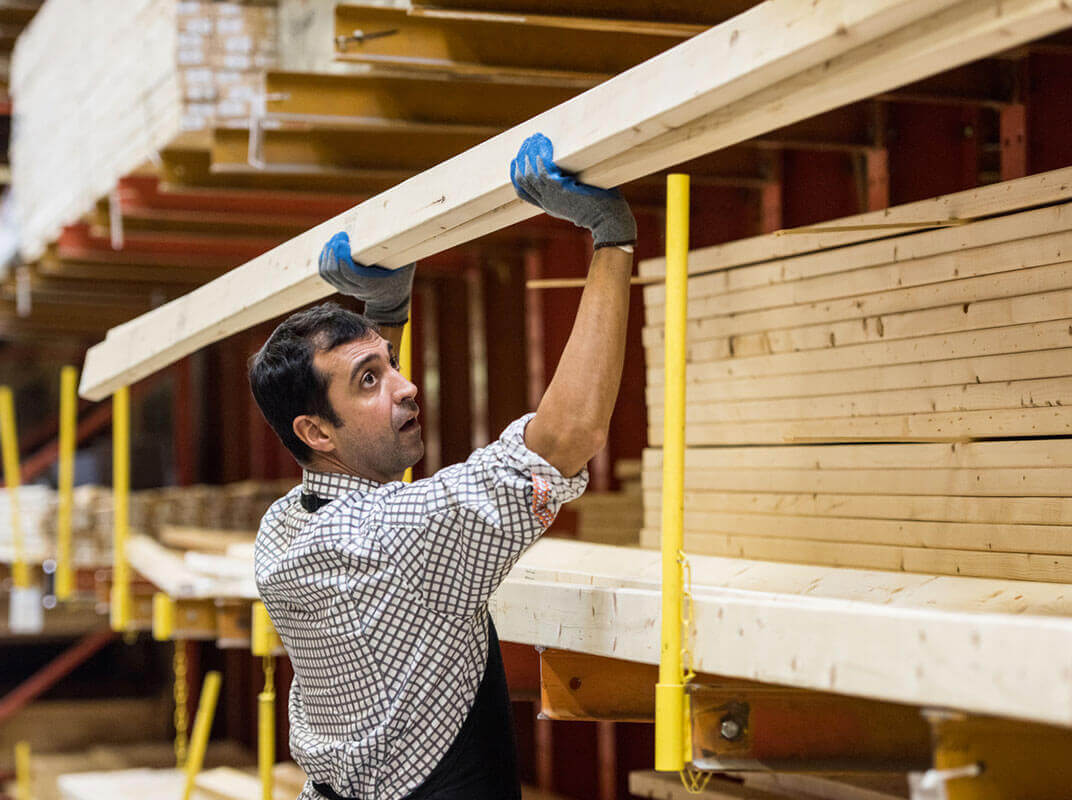 Being a DIY enthusiast doesn't mean that you have to be an expert in building techniques or materials. In fact, part of the fun is learning new skills and practices. This is where the specialists at your local lumber yard can come in handy. Read on to learn why you should be taking advantage of their expertise on every lumber project.
Specialized knowledge
If you don't know something or you're unsure how to solve a particular problem, head straight to the specialists for advice. The service staff at big box stores are generalists—i.e. they know a little about a lot of different things. However, when it comes to lumber and building supplies specifically, the sales staff at your local lumberyard possess in-depth knowledge about how to best quote and tackle your outdoor building project.
Read the top DIY questions answered by the lumber specialists at J&W Lumber.
Different techniques
There is always more than one way to solve a construction problem. Specialists have deep knowledge about the performance of outdoor building supplies and how to manage challenging lumber projects. Tell the team down at your local lumber supply company what you're trying to accomplish and ask them to help you find the ideal solution that fits your timeframe, skill level, and budget.
Same money
There's a reason professional building contractors get all their lumber and building supplies from the lumber yard and not a big box store—in most cases, the prices are unbeatable. The great news is that most lumber supply stores, like J&W Lumber, are also open to the public, so you too can go straight to the source for all your materials. Many kinds of wood that are considered special-order for big box stores are standard inventory at the lumber yard, so they're likely to be in stock. Also, since lumber suppliers buy by the truckload (not per plank), larger quantity wholesale orders and bulk shipping on their end keep prices down for the final buyer: you.
Ease the stress of your next home project by following our 5 steps to success.
Improved selection
Big box stores must keep millions of products in stock at any time. Therefore, to maximize floor space, they make trade-offs on product selection—and lumber is usually among the first to get the ax (pardon the pun). Lumber yards specialize in wood, so they carry a much greater variety of wood species and sizes. Your lumber supplier has literally aisles and aisles of high-quality wood— usually 3-4x the selection of what you'd find at a standard hardware store—available for same-day purchase.
Custom cuts
Lumber suppliers have milling services available to perform custom cutting on-site for you. Prices for this service are usually clearly marked at the lumber yard— no more begging the big box guys to throw in a couple of cuts on the sly. Help with ripping, planning and mitering can save you thousands over investing in a saw set to use at home. Also, because the pros are doing it, you won't run the risk of wrong cuts that waste valuable planks.
Product knowledge & availability
Just like with the wood itself, lumber specialists know about the ins and outs of the variety of products—both old standards and new releases—designed to protect wood and enhance its usability. Consult the specialists with specific problems like how to address wood damage, how to replace interior and exterior woods, and the right type of lumber hardware to use for your construction application. Not only will they have the expertise to guide you in the right direction, but the products you need will also be right there on the shelf.
Other stores may carry wood, but lumber yards specialize in it. Use this expertise to your advantage. The next time you're toying with the idea of a home improvement project, head down to the lumber yard and start asking questions. The level of knowledge and guidance you'll receive will keep you on the right track throughout the course of your project.
Want to know more about which wood is right for your project—and why? Our experienced lumber specialists are here to help.