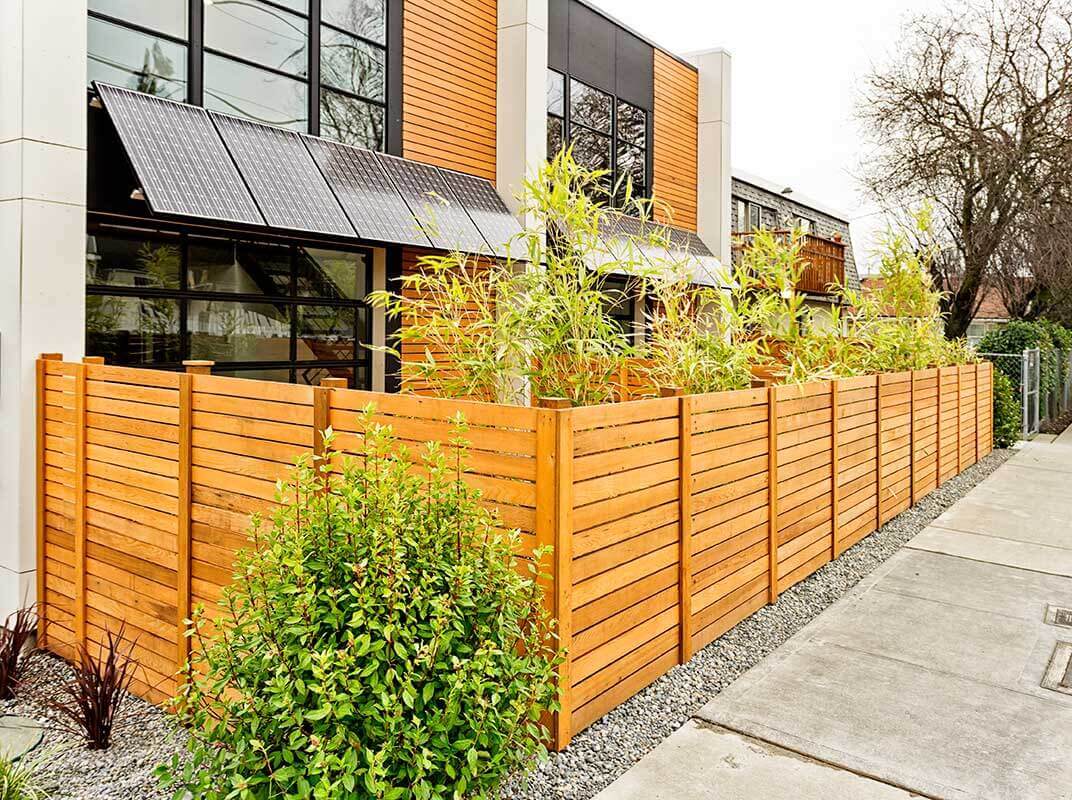 It's time to break the habit of thinking of your fence as a set of vertical pickets that's "just there" to delineate the boundaries of your yard. A fence does so much more, like providing privacy, blocking wind, and setting the mood for an outdoor space.
One of our favorite modern fence ideas is actually a revival of a popular design in the 1950s and 60s: the horizontal fence. Today's trends in horizontal fencing show a fresh spin on this sturdy design.
Here are some horizontal fence ideas to get some inspiration from what's popular right now.
Alternating Stains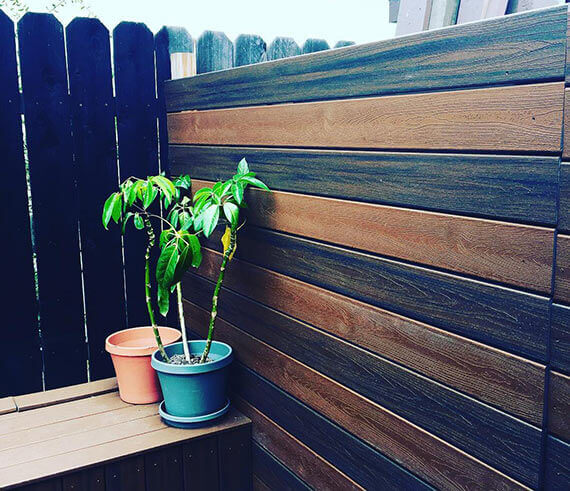 Alternating the use of different stains creates a pretty, contrasty pattern. It's a great way to introduce color into an outdoor space while retaining the natural look of wood.
Varying Plank Widths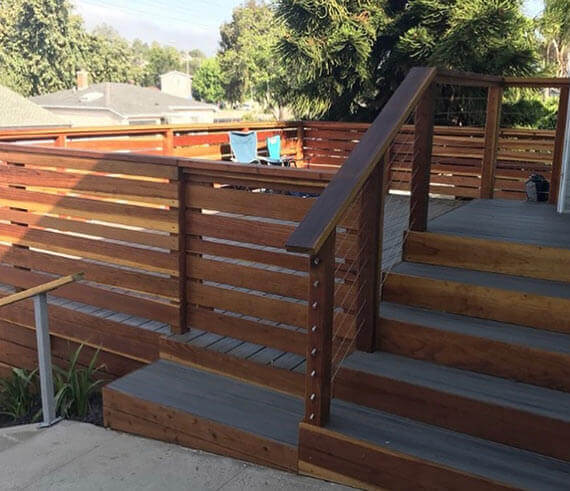 Using board fencing planks with varying widths creates visual interest and permits more breeze. Create a one-of-a-kind design that works best for your privacy needs and aesthetic.
Staggered Seams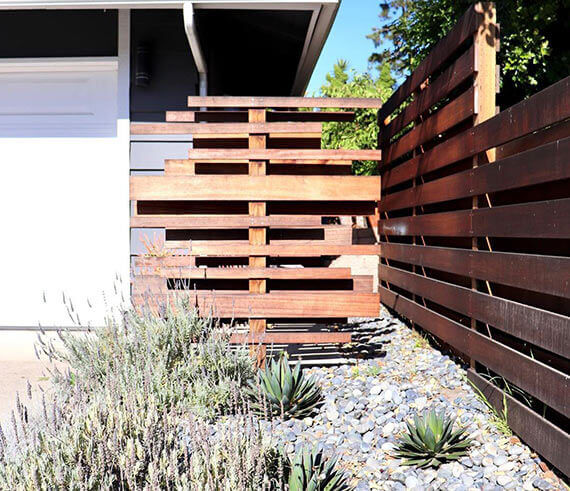 The edges of your planks don't have to align vertically. In fact, alternating the alignment of the edges of your board fencing planks introduces a hint of pattern into the fence and amps up the visual interest. This idea looks great with tightly-spaced planks or boards with no gaps.
Incorporate Plants
Add some life to your horizontal fence by attaching hanging planter boxes throughout your design. Herbs, small flowers, climbing vines or succulents all add color and texture to your fence.
Alternating Wood Species
Create an organic pattern by using planks of varying wood species. Cedar, redwood, and pine are all great choices because each features its own unique wood grain. Finish your fence with a clear sealant and let the rich natural color of each species shine through.
Use Bamboo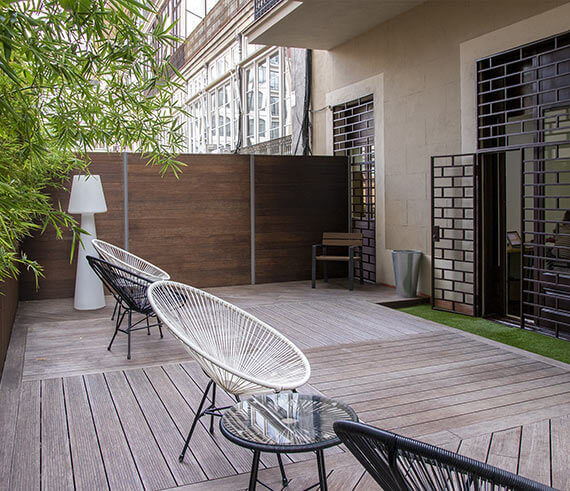 Lately we've seen and more bamboo being used in outdoor spaces. MOSO bamboo is a strong, attractive material ideal for use in outdoor applications.
FLEX-fence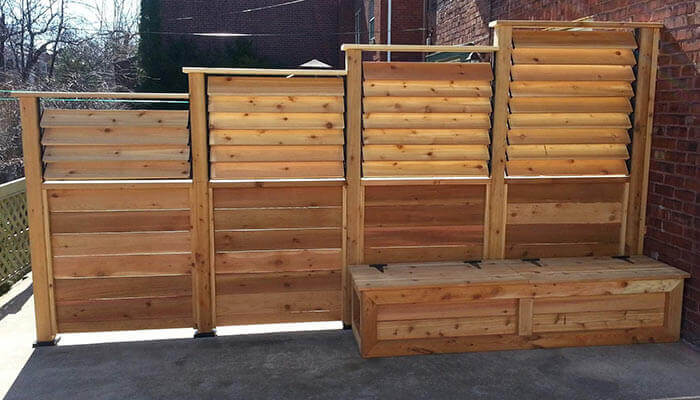 FLEX-fence has introduced an entirely new approach to horizontal fences: a sturdy, moveable louvre system that can be adjusted to permit various levels of privacy. Install full panels of FLEX-fence or run FLEX-fence around the upper perimeter of the fence to break up the look and open up more space at eye level.
Swapping out traditional dog-ear or pickets with a horizontal fence is a great way to instantly freshen up the look of any outdoor space. This versatile style features lots of leeway for creativity in materials and design to construct a unique, attention-grabbing fence that will last for years to come.
Want to talk fences? Call any of our southern California J&W Lumber stores to discuss your ideas. We'll help you assemble all the materials you'll need and arrange contact-free delivery or curbside pick-up.