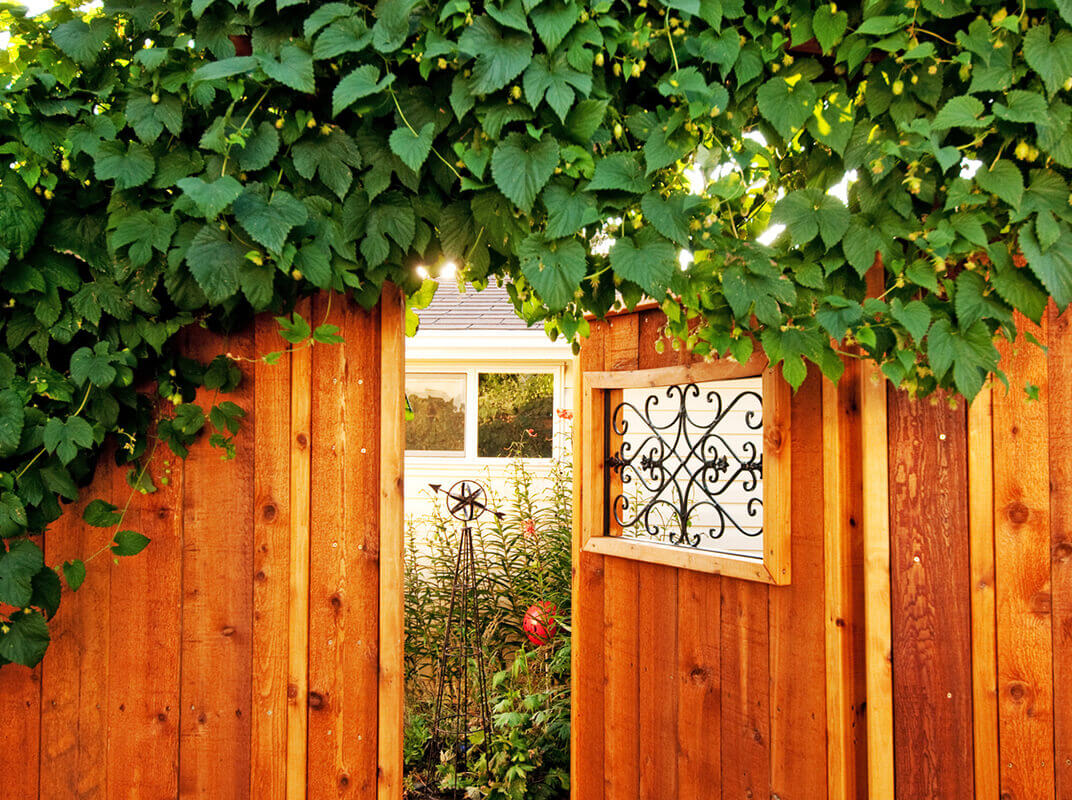 Your garden is a point of pride for your home. You grow your own food in a garden box, watch seasonal flowers bloom, and enjoy the hummingbirds that gather to sample the goods.
Your garden, though, is more than a food and flower factory. It's a living space and an important part of the personality of your home. So why not spruce it up with some landscaping accents? You'll enhance your garden's atmosphere – and your plants won't mind a bit.
Here are a few garden ideas to get the creative juices flowing!
Screen It
There's a new trend in outdoor building materials that might just turn your garden from a basic outdoor space into the Garden of Eden – the decorative outdoor screen by OutDeco. These screens are the evolution of lattice, acting as a divider, privacy screen or living wall – but in a far more unique style. Featuring a wide array of original patterns, OutDeco screens can give your garden a unique look that goes far beyond your basic lattice screen or trellis and brings more than a touch of modern to a traditional space.
The screens are constructed from composite materials and are weather proof, insect proof and easy to install. OutDeco screens come in a variety of sizes, levels of privacy (how much light/view is exposed) and finishes, so you'll have plenty of options to choose from. You can even turn your nighttime garden into a natural lounge by backlighting the screens with a spotlight, LED or even a colored bulb to create mood lighting.
Build a Bridge
Decorative bridges are a great addition to your garden. They can help visually connect different spaces and give the impression that your garden is a world unto its own. The garden bridge isn't meant for human foot traffic – though your dog or resident garden critters may take to using it. It's a small but elegant touch that can be placed over dry beds of stone or other border-defining landscape features.
J&W Lumber company offers a pre-designed garden bridge kit made from California Redwood – a can't miss wood choice for any garden. If you're a skilled woodworker, you may want to design and build your own – but remember, make sure to use outdoor building materials that are rot and insect-resistant, like Redwood and Cedar.
Add a Trellis
A trellis is a classic addition to your garden that never goes out of style. A garden trellis can grow with your garden as well. Vining and climbing plants can use the trellis as a ladder, slowly covering the trellis in green. Like the garden bridge, trellises should be constructed of rot-resistance wood, since they will need to face the elements. Redwood and cedar are great choices not only for their hardiness but for their undeniable beauty.
Our lumber company carries four different pre-designed trellis kits that include hardware and directions, so you can build and install your new trellis in a matter of hours.
Divide Your Space
Whether your property line lies against a neighbor's or you simply want to divide a certain part of your outdoor space, lattice panels are a functional, stylish and cost-effective way to add a visual border to your garden. Lattice panels come in different shapes and sizes, so you're sure to find the right fit for your space. Like a trellis, lattice can be used as a "living wall" with vining plants like ivy or even grapes, either in the garden itself or as a privacy border between fences. From basic, inch-thick Redwood to high-end decorative Cedar, lattice will add dimension and usability to your garden space.
Your Garden, Your Landscape
If you live in Southern California, designing your outdoor space can be just as important as your indoor space. With moderate year-round temperatures and a lifestyle geared towards nature, your garden can serve as another "room" in your home. And with a little imagination and elbow grease, you can create a private garden that might just become one of the most popular spaces in your home.
Get Started Today
At J&W Lumber, we've got ideas – and we can help you realize your dream garden. Whether you want to build structures from scratch or go with a prefabricated piece, we can help you choose the right materials. Contact us or stop into one of our showrooms today!