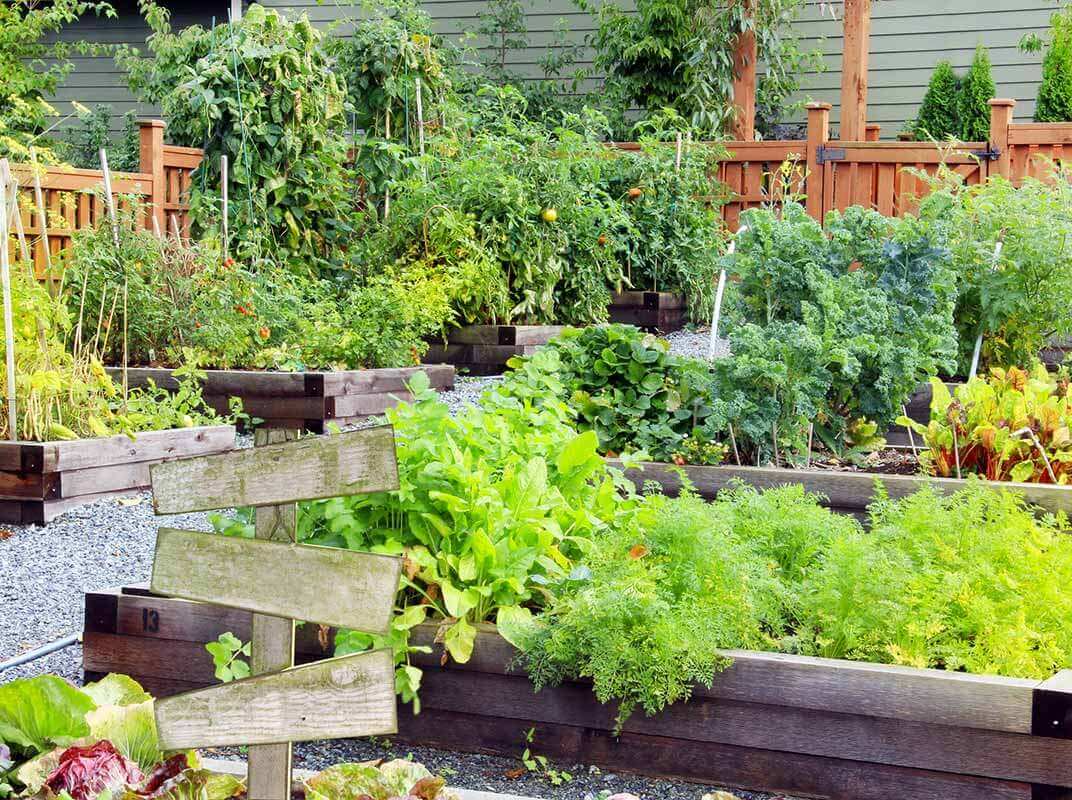 If you've got some space to spare outside, a garden box is a great a way to launch your first foray into going off-grid. You don't need a full plot of farmland to participate in this easy, energy-free, backyard building project. You just need the right supplies, a few hand tools, and a free weekend.
Here's what you need to know before digging in.
Go green by going red
California redwood is a great choice for building your garden box. An incredibly durable material, redwood stands up to moisture, heat, and sunlight—all the natural stresses that impact an outdoor lumber project. Redwood is also a great choice for your outdoor building materials because it's responsibly grown in Northern California, which means that each tree harvested is replaced by a new seedling. Though redwood can be counted on to keep its strength and structure for many years, when it does reach the end of its life, it safely decomposes directly back into the earth.
A DIY garden box kit makes things easy
A pre-designed garden box kit is a great option for people who have finite space, few tools, and limited building experience. Pre-made kits include all the pre-cut wood planks, pre-drilled screw holes and hardware you'll need. Just follow the directions and your garden box will start to take shape in a matter of minutes.  Our garden box kits themselves also have a built-in environmental benefit: they're all made from scrap lumber pieces that would otherwise go to waste. Buying one of these kits puts more raw materials to use.
Design it yourself and customize the look and size
If the garden box kits we have in stock don't fit your space, style, or planting needs, keep in mind that a garden box is a simple construction project that you can design on your own. While redwood is a fantastic, cost-effective choice, many rough lumber options also work great. Try rough Doug Fir—or, if you're willing to spend a little more—Western red cedar, which is not only as durable as redwood but also looks and smells fantastic.
What you ultimately want to plant will dictate your major design choices. For veggies with deep root systems like tomatoes or potatoes, a deeper box (at least 18 inches) is ideal. For herb gardens, succulents or flowers, try a shallow, raised bed that keeps your greens away from critters and places your plants at eye level.
Taking your garden box to the next level
Though a basic box is just four walls and (sometimes) a floor, a couple of key accessories can help you get the most out of your garden bed. If your box is directly on the ground, use wire mesh hardware cloth along the bottom to keep out gophers and other small pests. Line your ground-sitting or raised garden box with specially designed weed fabric that protects the bottom of the box, promotes adequate drainage, and protects against weed penetration. Finally, if you're space constrained or don't want to do the majority of your gardening on your knees, supplement your garden box with an attractive redwood leg kit, which raises the entire bed 30" off the ground.
Growing your own food or planting your own native flora is a fantastic way to give back to the environment. With the right materials and knowledge, you can get in on this eco-friendly movement, no matter where you live. Remember, you don't have to figure it all out on your own. Talk to the specialists at your local lumber store to discuss materials, designs and enhancements that will help you build a garden bed that will look great and last awhile.
Interested in installing your own backyard garden box? Come down to any of our locations and we'll help you get started.