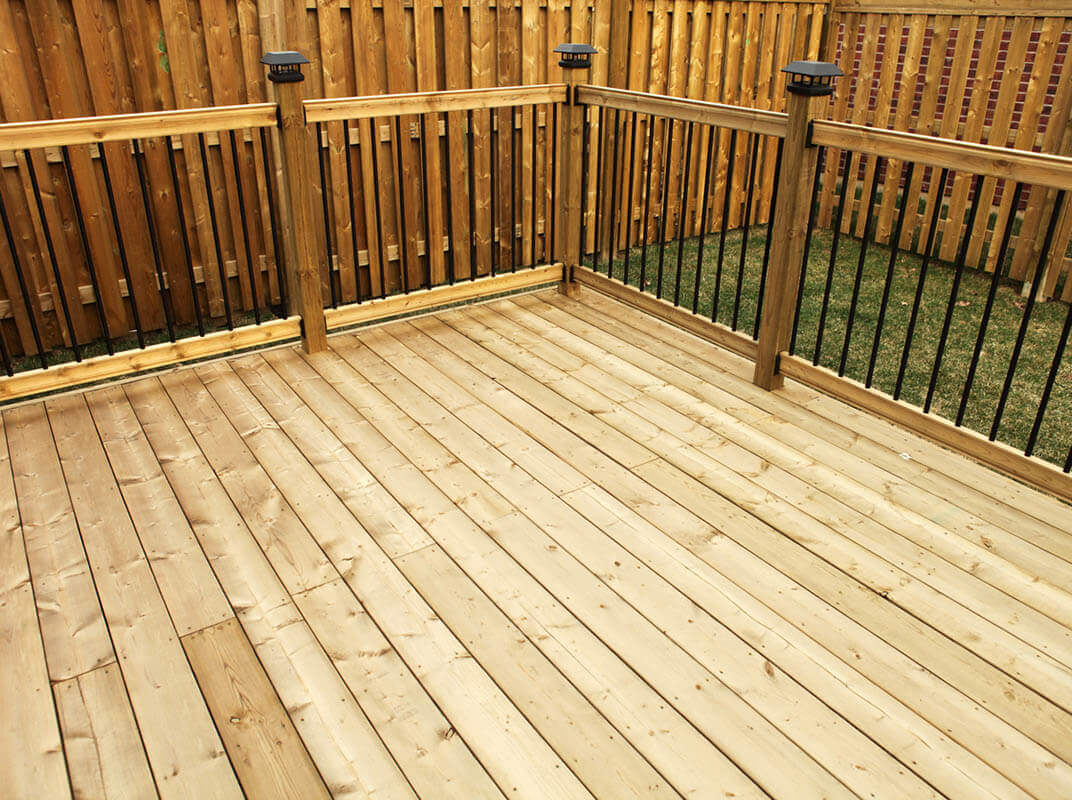 Ready to build that new deck? Before you get started, it is important to consider not only what you want your deck to be built out of but how exactly the law needs you to build your deck. Larger decks often face strict regulations at the state, city, and municipality level. Which can, on the surface, make the building process seem a lot more complicated than it actually is.
Building a deck can be quick and painless, especially with help from our decking experts. Familiarizing yourself with the various laws and permits required for outdoor decking in your area will save you a major headache in the future.
You may be asking: do I need a permit to build a deck? The simple answer is…maybe.
The 30" Rule
As a general rule, you need a permit for any deck that is higher than 30 inches off the ground. This guidance applies to most decks. Anything lower than 30" is often considered a patio or "porch deck," and a permit is typically not required. The reason for this and the reason for many of the other permissions you'll have to wade through is safety. Any deck higher than 30" requires deck railings – and these railings must adhere to certain rules as well.
Of course, this rule may change based on your location or type of deck, but 30" is the typical standard. Any deck that exceeds 30″ is going to need to be permitted and built to standards set forth by the municipality, city, and state. The permitting process is a simple matter of taking the time to research which permits you need and what parameters must be met to secure approvals.
State, City, Local
Part of the complexity around permitting is due to the fact that homeowners may have to navigate multiple processes for securing approval. States, cities, local municipalities and even HOAs often require permits and those permits often contain varying rules and regulations. As complex as the process can be, permits are in place for a reason, to ensure your hardwood deck leads a long and most importantly, safe, life.
Permits are issued by governments to ensure that any outdoor building project adheres to building codes, which are in place to ensure structures are safe. Cities, municipalities, and HOAs may also regulate additions and structures based on how the look will affect the neighborhood.  The first step in your project should be to familiarize yourself with the various permits you need to secure to build your deck.
Permit Primer
If you live in California – particularly in the San Diego area – study up on the following permits before you get started on your new deck. If you're reading this from another part of the country, your local permits may differ slightly, so make sure to dive into your local ordinances.
The California Building Standards Code
Any building, structure or addition in California is subject to these regulations. No matter where you live in the state, it's a good idea to familiarize yourself with these rules. For outdoor building and home projects, check out the California Residential Code, which is organized by chapter and available online in a surprisingly simple to navigate format. If you want to go straight to the section on decks, click here.
City of San Diego, Residential Decks
Now that you've reviewed the California State permitting rules and regulations, it's time to review your plan with the City of San Diego. This guide covers the rules around residential deck building in detail and even contains handy charts that let you know what measurements are needed depending on the size of your deck and the type of wood used. Also included are illustrations that show how decks should be built to stay within code.
For those who live in unincorporated San Diego County, refer to this document – an even simpler version of the city's permit rules.
Remember, it is the home owner's responsibility to verify if and when a permit is required, always check with your local building department.
If you have questions contact us or stop by a J&W Lumber location !